Burglar Breaks into Church, Eats Their Famous Tamales: "These are Tamales You Judge all Other Tamales by"
A man who broke into a Catholic church in California made himself at home for nearly six hours and helped himself to the church's famous tamales.
Security footage at St. Augustine Catholic Church in the south-central California town of Lamont, shows the culprit entering the church office around midnight Sunday night and not leaving until 6:30 a.m. Monday morning. When a church employee arrived that afternoon, papers were strewn around the office and the desk was covered in masa, the cornmeal that coats tamales.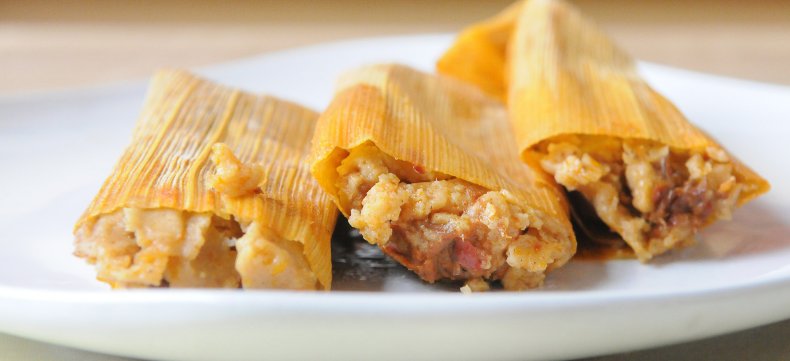 "It looked like he had himself a nice breakfast," said Leonel Martinez, a columnist for The Bakersfield Californian who grew up going to St. Augustine. "He stole some candy and juice, too. I guess he even had himself a nice nap."
The man reportedly also stole two TVs and two telephones. But it's the theft of the tamales that was most galling, Martinez told The Californian: "They have a reputation for making great tamales—and they are. These are tamales you judge all other tamales by. They are as good as the tamales my grandmother made."
"Even tamales aren't sacred," he added. "What is the world coming to?"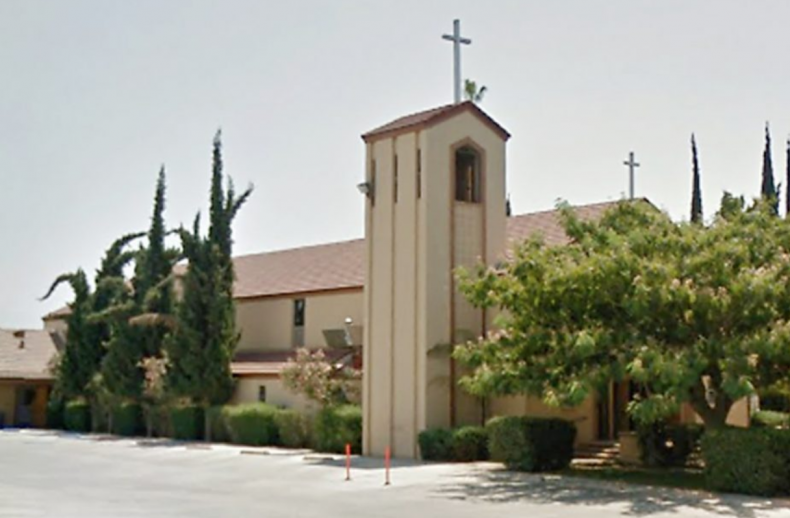 St. Augustine has a tradition of selling the wrapped treats dating back to before the church's main sanctuary was built in 1963. No one remembers when the tradition started but, every Saturday morning, congregants gather to make the tamales, which are sold after Sunday Spanish Mass.
They generally bring in $1,200 a month, helping to pay for expansion plans. At Christmastime, St. Augustine ships frozen tamales to family and friends no longer in the Lamont area.
The Kern County Sheriff's Office is investigating the break-in. Police are examining the surveillance video for information, though no suspect has been identified and no arrests have been made.
The incident at St. Augustine pales in comparison to the vandalism of several Pomona Valley churches in March, where statues were decapitated, likely with a sledgehammer.
But this is hardly the first time a burglar has been tempted by his growling belly: In June, a Frankfort, Kentucky, man pleaded not guilty to charges that he broke into a tattoo shop and polished of some food and a bottle of top-shelf bourbon before falling asleep.
And in 2017, a burglar was discovered passed out covered in Doritos and a half-eaten pie in a house near Glasgow, Scotland. The suspect was eventually discovered by the homeowners, who called the police.
Burglar Breaks into Church, Eats Their Famous Tamales: "These are Tamales You Judge all Other Tamales by" | Culture