Gilbert Arenas Slams 'Hoe' Laura Govan Amid Tamar Braxton-Vince Herbert Cheating Accusations: Report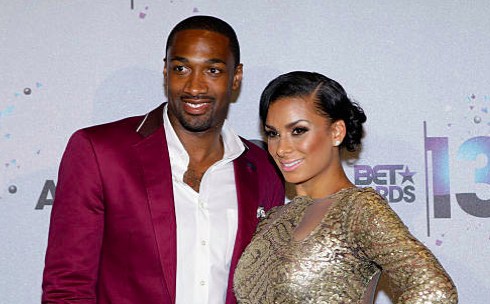 Former NBA player Gilbert Arenas took to social media on Sunday to slam Laura Govan. The messages weren't present on his Instagram or Twitter accounts at the time this story was written, meaning they were likely deleted. TMZ posted the authentic text.
So why is Arenas attacking the Basketball Wives star on New Year's Eve? It's a convoluted tale, but here's the short version:
The two share a child together. After Tamar Braxton essentially called Govan a "whore" on Saturday for getting pregnant with her estranged husband's baby, Arenas claimed Govan purposely got pregnant by music producer Vince Herbert so should could funnel money from him.
Just like Braxton, Arenas didn't have nice things to say about Govan, his "BM" or "baby mama." When Braxton slammed Govan, she didn't name her specifically, but Twitter users knew who she was talking about. According to Arenas, Govan said Arenas leaked that information.
He reportedly wrote: "...my BM decides she wants to use me to clear her dirt up ... you must have forgotten that ZI have all the court documents and in those court documents are ALL your bank records AND in those bank records ARE these little things called (wire transfers) and with wire transfers comes (senders) which either has they name or they bank account numbers from Jan 2015 through oct of 2016, I would have every person that sent you money ... #hoe #hoe #hoe merry Christmas."
Arenas, 35, added to Govan: "Handle your situation without using me as your scapegoat."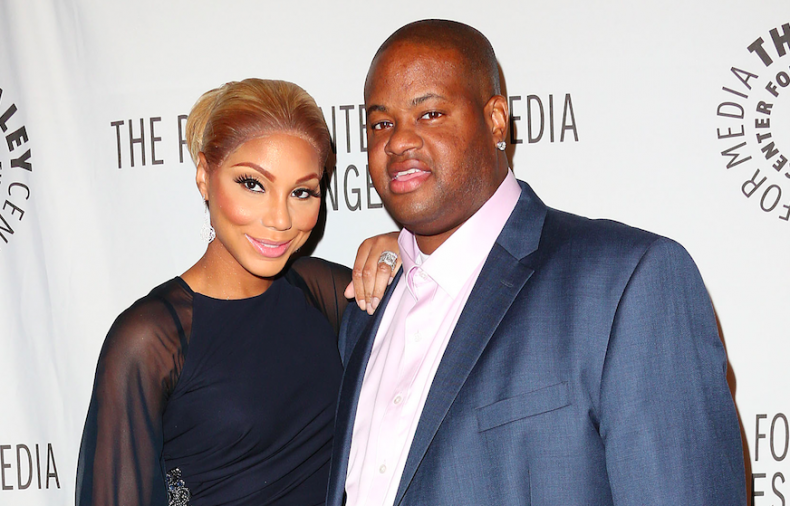 He then addressed Herbert, telling him to get away from Govan: "@thevincentherbert I don't know who's pregnant but if it's my @BM RUN N**** RUN. I know you cant run that fast big fella so get you a hover board/scooter or something and #georgejetson the f*** outta hear becauz she's about to f*** yo whole life up. She's about to have you out her like (soulja boy in January) (tyrese in november)."
Govan, 38, didn't immediately respond. Neither did Braxton or Herbert.
Braxton, 40, filed for divorce from Herbert, 44, after nearly nine years of marriage. "At this time, we can confirm Ms. Braxton has made an extremely difficult decision and has filed for divorce from Vincent Herbert," her rep told People magazine in October. "Collectively, their son, Logan, and his well-being during this extremely unfortunate process is most important. We ask that everyone respects her privacy during this incredibly difficult time. She appreciates everyone's love and prayers."
Braxton is seeking full physical custody of their 4-year-old son, Logan.