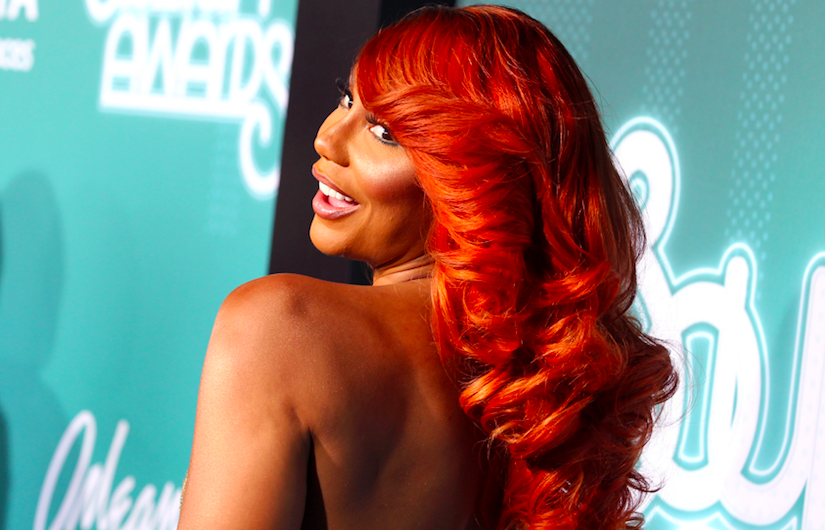 Tamar Braxton dumped estranged husband Vince Herbert, but she didn't want the music producer's name smeared. Hours after Braxton accused Herbert of getting another woman pregnant, she defended him when former Dream singer Melissa Schuman claimed Herbert was verbally and emotionally abusive to her. Schuman sang in the '90s band Dream.
It's not the first time Schuman made accusations. Last month, Schuman alleged Backstreet Boy Nick Carter raped her in the 2000s.
This time around, Schuman inserted herself into Braxton's drama, saying she suffered mental abuse, when she read TMZ's Saturday story about Braxton's infidelity accusations against Herbert.
"This one I am not surprised by. #VincentHerbert is the reason I suffer PTSD when I'm in the recording studio. He verbally and emotionally abused me when I was 14 while recording Dream's first record," she tweeted on Saturday. "Isolated us from each other and forced me us [lose] weight." Schuman continued: "Just because abuse is prevalent is in an industry doesn't mean it's acceptable."
Braxton, 40, rejected Schuman's accusations, saying all great women in the music industry were forced to lose weight.
"Don't EVEN TRY to use out personal family situation for attention!!" the singer tweeted. "ARTIST DEVELOPMENT!! Now You poppin some #PTSD when back then when he helped y'all sell Millions of records u ain't have nothing to say until today."
Braxton continued: "Don't try me Becky cause right now you are doing the MOST! He's not a woman beater, abuser or a BAD man! He just made bad choices like we ALL do...to me, not you!! So miss me on the thirst bucket train before YOUR BF roast your ass!!"
The following day, Schuman refused to apologize. "I was not attempting to insert myself into their reported family life but highlight and re-emphasize a problem in the music industry that I had previously documented on my blog," she tweeted. "This is about all forms of abuse. Using the guise of 'Artist Development' to support the use of mental and emotional abuse is dangerous and one of the many reasons why the Music Industry can and has been an unhealthy and destructive environment for so many people."
Schuman continued: "It is never permissible or acceptable to verbally assault a child or adult for that matter and using such tactics as a mechanism to "bring the best" out of them. I signed a contract and as such, the behavior I endured would not be tolerated in a corporate, professional environment. It shouldn't even be tolerated in any relationship."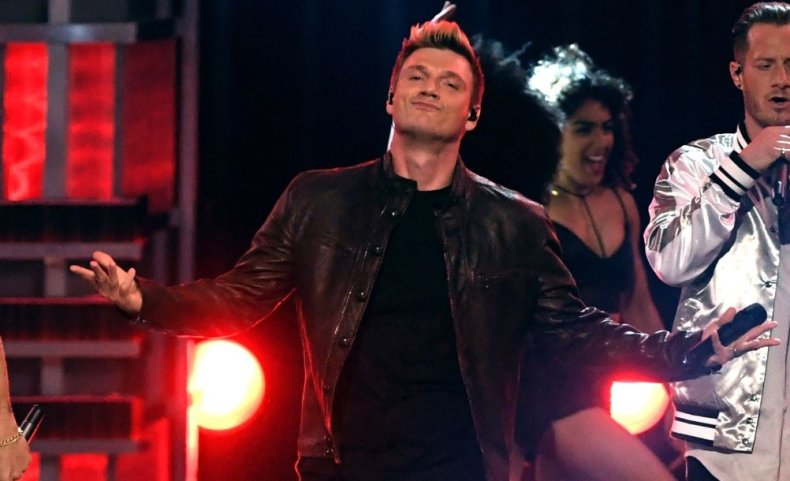 As for Carter, he was "shocked and saddended" by Schuman's rape allegations. She later appeared on The Dr. Oz Show and forgave the BSB star.
"I don't want anything from you. I wish you only the best," the 33-year-old said. "I don't want your money. I didn't do this to hurt you or your family. I did this for me because I needed this healing and I also came forward because I want to inspire…other people who have been assaulted to come forward and know that they have a voice."