Who Is Tamara Holder? Former Fox News Analyst Slams Rupert Murdoch as a 'Liar or Delusional'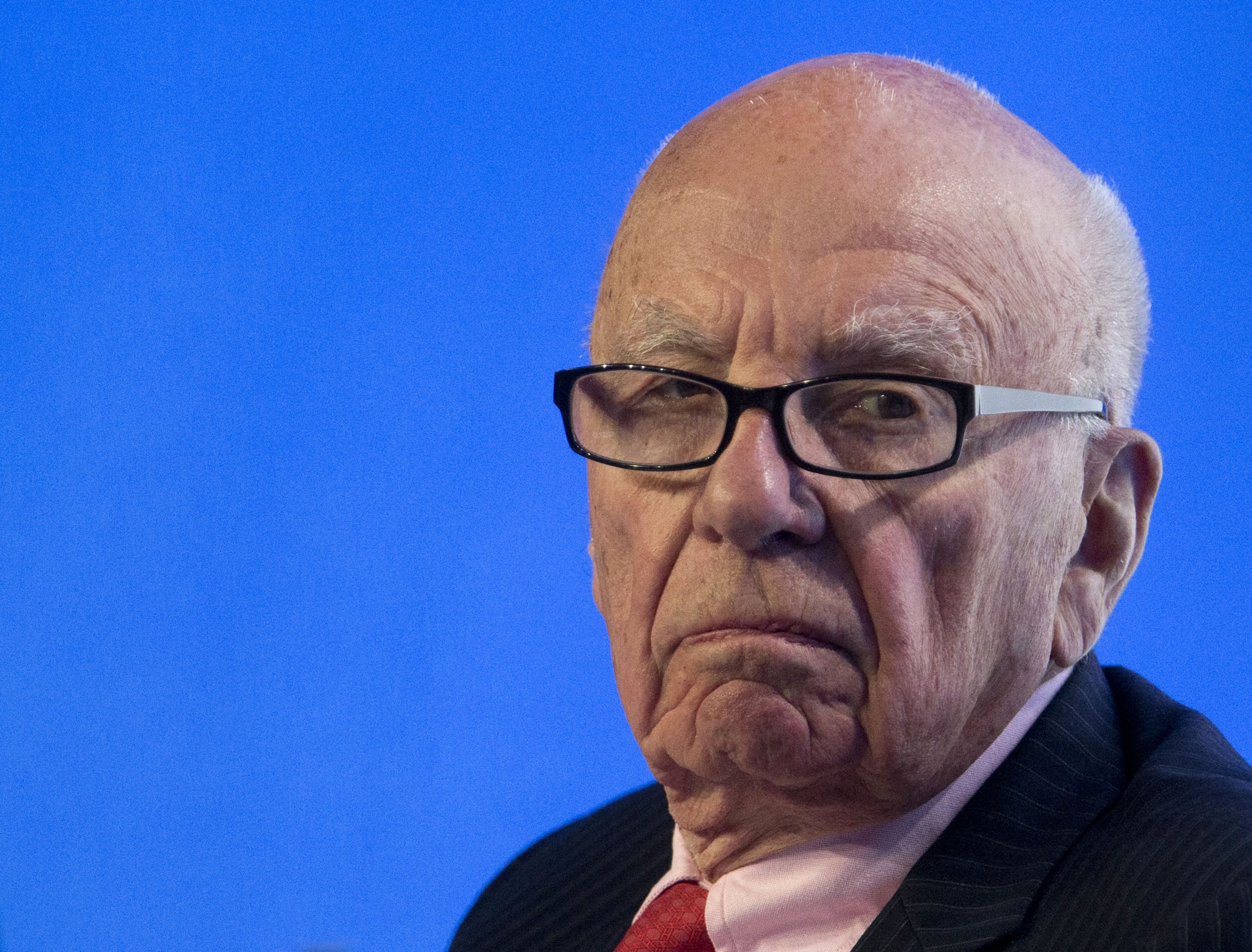 Update | Tamara Holder, a former Fox News contributor, broke her silence Sunday on media mogul Rupert Murdoch. On CNN's Reliable Sources with Brian Stelter, Holder came forward about her accusation of sexual misconduct during her time at Fox News.
"Fox News ruined peoples' lives. I don't have a job in TV anymore because the place that [Murdoch] has secured down like Fort Knox allowed abusive predators to prey on women who just wanted to work," Holder said.
After reporting alleged incidents of sexual misconduct, Holder received a financial settlement from the network, which prohibits her from discussing her claims. But she told Newsweek she was able to legally comment thanks to Murdoch's statement last week: The executive called the sexual harassment claims against Fox News over the past few years "nonsense."
Holder, who is an attorney, explained in an email to Newsweek that she is legally able to respond if she's disparaged or defamed, despite her settlement agreement that otherwise prevents her from speaking.
"I believe, in my legal opinion, Murdoch's comments were disparaging and defamatory," she told Newsweek. "I don't want to fight with the Murdochs or with Fox News. I don't even need an apology because it's clear I'll never get one. I just wanted to work. And I still want to work. That's what all of us who entered the workplace want to do."
In a statement provided to Newsweek, a 21st Century Fox spokesperson said that Murdoch's "nonsense" comment referred not to Fox News but rather a suggestion that sexual harassment issues were an obstacle to 21st Century Fox acquiring the rest of the company Sky.
"Under Rupert's leadership and with his total support, the Company exited Roger Ailes, compensated numerous women who were mistreated; trained virtually all of its employees; exited its biggest star; and hired a new head of HR," the statement said. "Rupert values all of the hard-working colleagues at FOX News, and will continue to address these matters to ensure FOX News maintains its commitment to having a work environment based on the values of trust and respect."
On CNN, Holder described an alleged incident of sexual assault from a network executive (who, she clarified to Newsweek, was "absolutely not" Murdoch). "I had a man pull out his penis in his office and shove my head on it," she told Stelter. "That was not flirting. That was criminal. That was not sexual harassment. There were no gray areas or whatever Matt Damon recently said. This is criminal, and I'm not the only case. There are women that can't speak out."
Holder went on to say she sought treatment for post-traumatic stress disorder after her experiences with sexual misconduct at Fox.
"I can now breathe for the first time in years," Holder wrote on Twitter after her CNN appearance.
According to a New York Times story from March, the executive Holder accused was Francisco Cortes. The former vice president for Fox News Latino allegedly tried to force Holder to perform oral sex in 2015. Holder reported the incident in 2016, Cortes was fired, and Holder left the network when her contract expired on January 1, 2017.
Holder grew up in La Junta, Colorado, and is a graduate of University of Arizona and the John Marshall Law School. At Fox News, she worked as a sports commentator and legal commentator for the network, including creating and hosting the digital show "Sports Court." Before Fox News, she worked as a civil rights and criminal defense lawyer in Chicago.
Update: Story has been updated to include a statement from a 21st Century Fox spokesperson.