City of Cleveland to Pay $6 Million to Tamir Rice's Family to Settle Lawsuit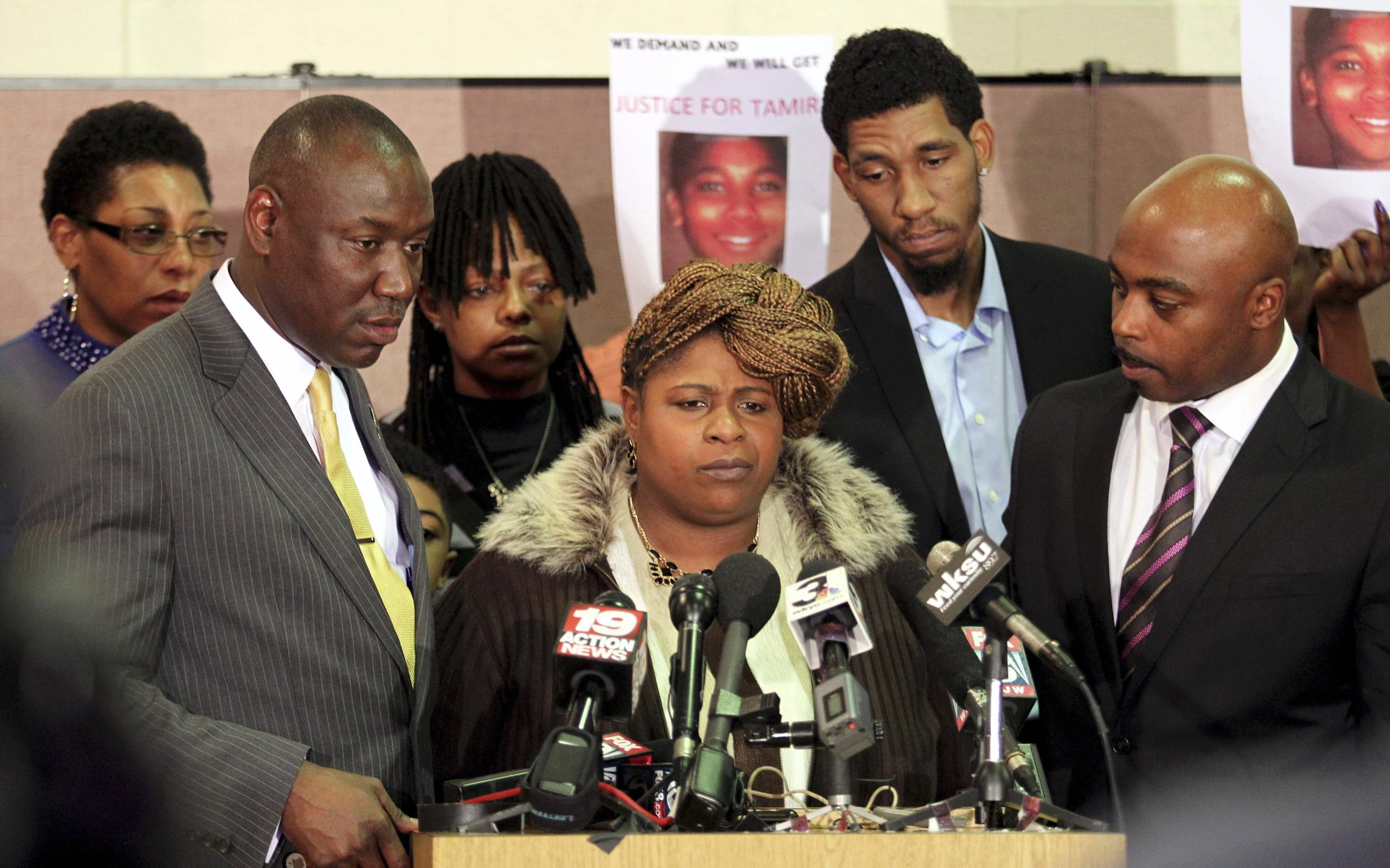 The family of Tamir Rice, a 12-year-old black boy shot dead by a white police officer, will be awarded $6 million by the city of Cleveland to settle a federal lawsuit over his death.
Rice was killed in November 2014 after he was seen holding a pellet gun outside Cudell Recreation Center in Cleveland. The officer who shot Rice, Timothy Loehmann, was responding to reports of a man with a gun.
Rice died the day after he was shot.
The settlement was announced on Monday through a court filing from U.S. District Judge Dan Polster, according to Cleveland.com. The settlement states that Tamir Rice's estate will receive $5.5 million, while his mother, Samaria Rice, and his sister, Tajai Rice, will each receive $250,000. Half of the $6 million total will be paid by the city this year and the other $3 million will be paid in 2017.
The city of Cleveland and officials involved in the shooting will not admit to any wrongdoing, according to the settlement. A grand jury previously declined to bring charges against the officers involved. Loehmann's partner, Frank Garmback, was also at the scene.
"Although historic in financial terms, no amount of money can adequately compensate for the loss of a life," lawyers for the Rice family said in a statement. "In a situation such as this, there is no such thing as closure or justice. Nothing will bring Tamir back."
A federal civil rights investigation into the shooting is still pending.