'This Was Not a Man. This Was a Child': Activists React to Grand Jury Decision in Tamir Rice's Shooting Death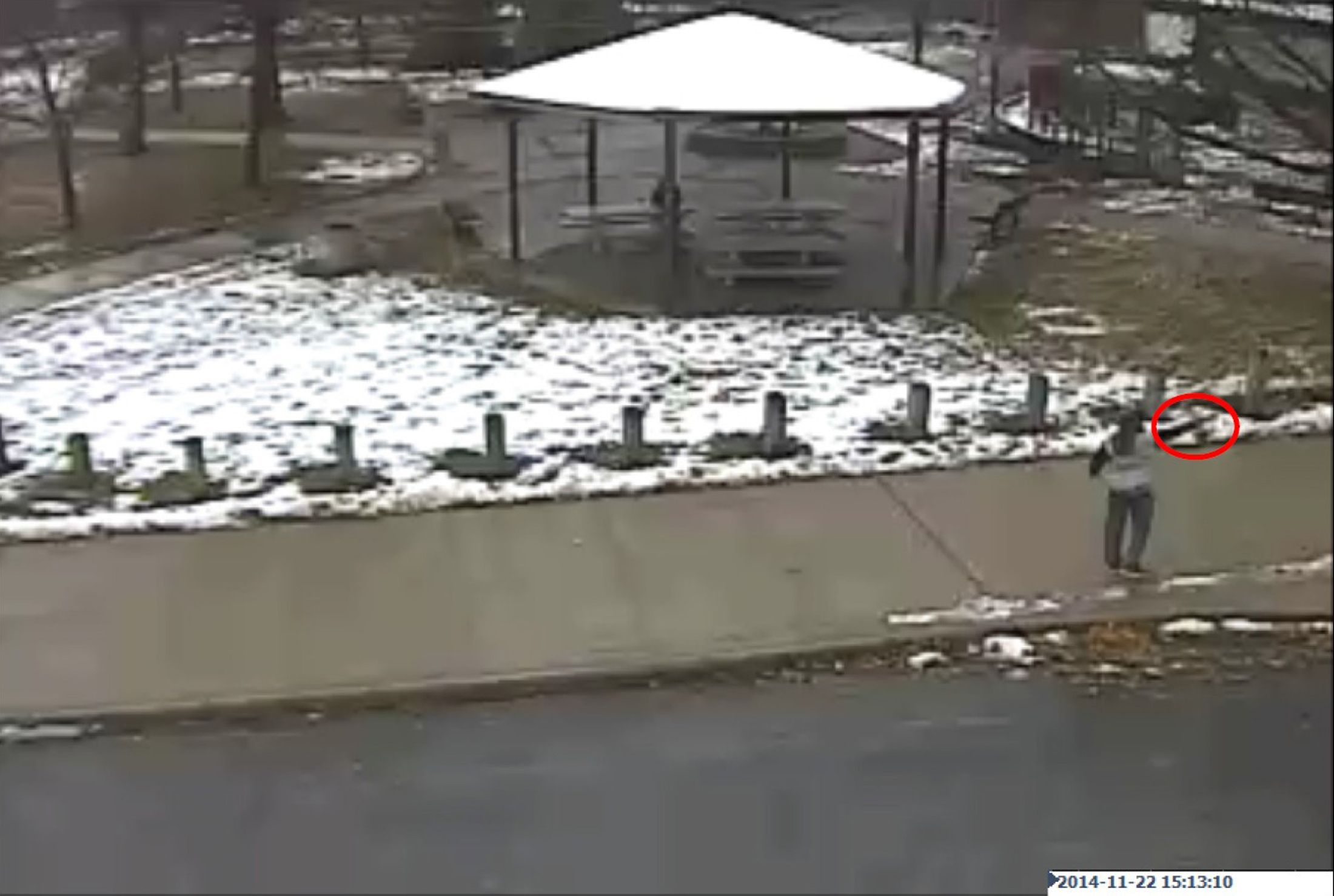 After news broke that a grand jury decided not to bring charges against Cleveland police officers in the November 2014 death of Tamir Rice, 12, while he was playing with a toy gun in a park, Black Lives Matter members took to social media Monday to express their disappointment.
With today's decision, it is clear that it is legal for American police to shoot & kill our law-abiding children at will. #TamirRice

— Shaun King (@ShaunKing) December 28, 2015
Despite the lack of charges, Cleveland Mayor Frank G. Jackson said the shooting has allowed the police department to do some "soul-searching" to ensure an incident like this would not happen again.
"Tamir Rice's death was a heartbreaking tragedy, and I understand how this decision will leave many people asking themselves if justice was serviced," Ohio Governor John Kasich said in a statement. "We all lose, however, if we give in to anger and frustration and let it divide us."
Following the grand jury announcement, the U.S. Department of Justice said its independent investigation is ongoing. The department will "assess all available materials and determine what actions are appropriate, given the strict burdens and requirements imposed by applicable federal civil rights laws," it said in a statement.
The Rice family said in a statement that it was clear to them "that Cuyahoga County Prosecutor Timothy McGinty was abusing and manipulating the grand-jury process to orchestra a vote against indictment." The NAACP reiterated its feelings in its own statement:
The failure of the Cuyahoga County Grand Jury to indict the killers of young Tamir Rice with murder is a miscarriage of justice. This case has been botched from its inception by the Cuyahoga County Prosecutor. That this decision has taken a year is the first failing and it has been compounded by utter incompetence, racial bias and highly suspect actions of the prosecutor.

This means that there is imbalance in the system that's supposed to treat all citizens with impartiality and make decisions in reliance on basic facts and probable cause. It also gives license to police officers to act as judge, jury and executioner. That this is a trend throughout the country means that our entire criminal justice system is suspect.

It also calls into question the actions of our County Prosecutor, which conceivably tainted the process and resulted in this egregious decision which is a violation, not only of the constitution but of the faith of victims that their rights would be protected.

While it's too early to predict what actions the NAACP will take in this matter, be assured that Mr. McGinty's conduct will be the subject of an intense legal discussion. Furthermore it's time for our friends in both political parties to consider a justice litmus test for all candidates for office in the criminal justice system.
Protests are expected in Cleveland as a result of the grand jury's decision. Cleveland Police Chief Calvin Williams said the people have a right to protest, but noted that the police department would not tolerate property damage or violence by demonstrators.
Following Williams's address, the American Civil Liberties Union posted updated rules for protesting in Cleveland. "Although the city of Cleveland recently passed a new parade ordinance, you may or may not need to obtain one, depending on where you want to demonstrate; park, public property, or on a sidewalk, or in the street," the ACLU said on its website.
In addition, a protest in New York City is planned for Monday evening.
Some demonstrators gathered at the Cudell Recreation Center in Cleveland after the prosecutor's announcement to leave photographs and toys in Rice's honor.