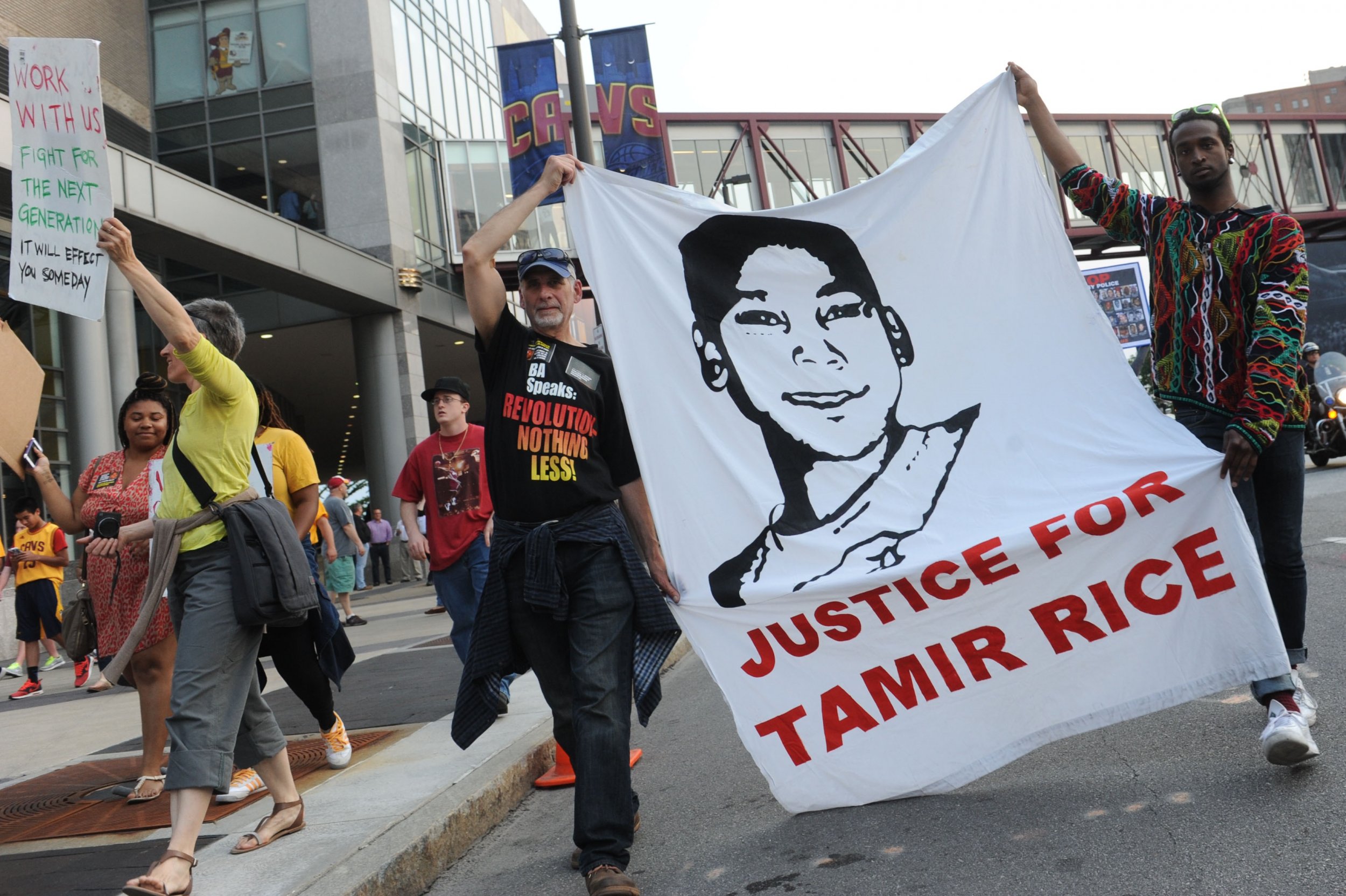 Wednesday marks the three-year anniversary of the killing of Tamir Rice.
No charges were brought after the 12-year-old black boy was killed by police officer Timothy Loehmann while holding a toy gun on a Cleveland playground. But he was only one of the victims of police killings of disproportionately black civilians. The Washington Post reports that this year, 23 percent of police killings have been of black citizens, who make up only 13 percent of the population, according to July 2016 data from the U.S. census.
Loehmann killed Rice after a concerned citizen called the police to report seeing a person with a gun at a recreation center, ABC News reported in December 2015. The onlooker told the 911 operator that the gun might not have been real, and that the suspect might have been a teenager. This information was reportedly not passed on to dispatch.
The report stated that, "The officers, who had no idea that the gun was fake or that Tamir was only 12, thought he was going to pull the gun out at them." Prosecutors said in a December 2015 report that the toy gun in question was "functionally identical" to a real gun.
According to a 2016 GQ article about the case, the toy gun in question was an Airsoft pellet gun, which Rice got from a friend. His friend's dad had purchased the gun, a replica of a Colt M1911 semi-automatic, from Walmart. The Airsoft pellet gun typically has an orange tip on the barrel, but Rice's friend took the toy gun apart to fix it at some point when it wasn't working, and was unable to get the the orange piece back on.
The Los Angeles Times reported that prosecutors stated: "Tamir was big for his age—5-foot-7 and 175 pounds, with a men's XL jacket and size-36 pants—and could have easily passed for someone much older."
The supposed inability to decipher Rice's age led to a conversation surrounding the way people of different races are perceived. The American Psychological Association reported earlier in March 2014 that their then-recent research showed that "Black boys as young as 10 may not be viewed in the same light of childhood innocence as their white peers, but are instead more likely to be mistaken as older, be perceived as guilty and face police violence if accused of a crime."
Wednesday, three years after Rice's untimely death, many took to Twitter to show their sadness and to express that police brutality is still a prominent issue that disproportionately affects black Americans today.