Tamir Rice's Fatal Shooting Unreasonable, Experts Say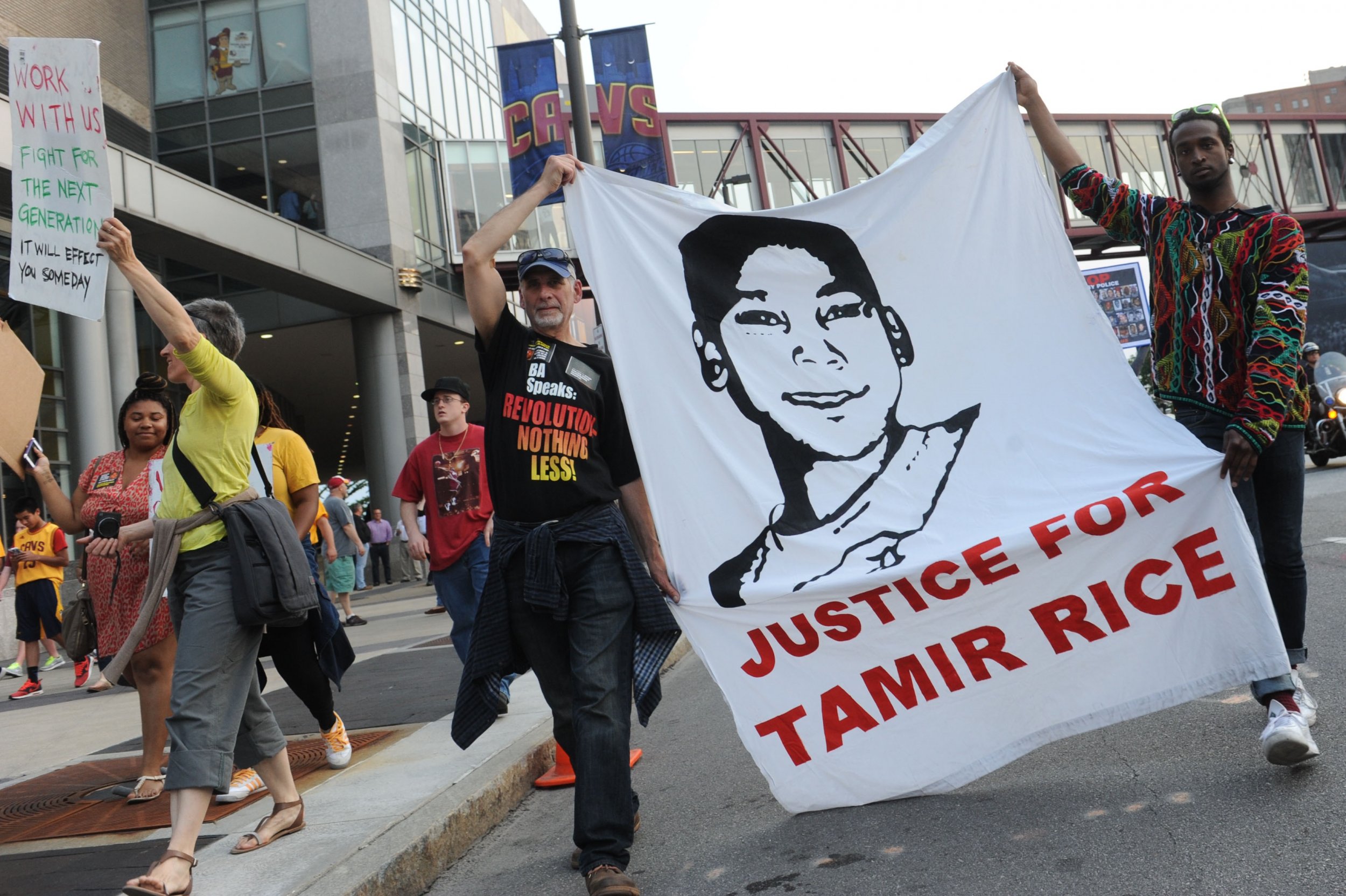 The 2014 officer-involved shooting of Tamir Rice in Cleveland was unreasonable and unjustified, experts hired by the boy's family said in reports released this past weekend.
Rice, a 12-year-old black child, was killed by white Cleveland police officer Timothy Loehmann on November 22, 2014, while he was walking on the sidewalk with a toy gun outside of the Cudell Recreation Center. Neither Loehmann, 26, nor another responding officer, Frank Garmback, 46, has been charged in the boy's killing. A grand jury in Cuyahoga County is considering testimony over whether the officers should be held responsible for Rice's death.
On Friday, the family's attorneys released the reports, which were written by former senior California police officials, to Cuyahoga County Prosecutor Timothy McGinty, who is overseeing the grand jury process. The documents were made public the next day.
The family's attorneys have asked McGinty if their use-of-force experts can testify in front of the grand jury.
The files were made public just weeks after McGinty's office, in a report, deemed the shooting "objectively reasonable" because Rice was lifting his jacket and reaching for his waist at the scene. The officers had no way of knowing that the child's gun was fake, the report said.
Attorney Jonathan Abady, writing on behalf of the Rice family, called the report "nothing short of preposterous" in a letter to McGinty.
A frame-by-frame analysis of footage from a security camera showing the scene before and after the shooting was disclosed by the prosecutor's office. Surveillance footage released last year showed Loehmann shooting the boy within two seconds of arriving at the scene. The officers had responded to a 911 call reporting a man waving a gun. But the dispatcher, who has since resigned, didn't tell the officers that the caller had said the person might have been a juvenile and that the weapon could have been fake.
Rice died on November 23, 2014, from his gunshot wound to the torso.