Senator Tammy Duckworth (D-IL) has urged President Joe Biden to replace the entire board of governors at the United States Postal Service.
Postmaster General Louis DeJoy was widely criticized for cuts at the service following his appointment last spring that were seen as political in the run-up to the November election.
In a letter, dated February 12, Duckworth said it is important to show that the governors' "silence" in the face of the alleged sabotage will not be tolerated.
"Since its founding, originating in our Constitution, the United States Postal Service (USPS) has been a cornerstone institution of American communities," Duckworth wrote in her letter to Biden.
"Unfortunately, as a result of recent and abject failure of leadership at the top of the USPS, it is in desperate need of repair in the public eye. It is for this reason that I urge you to act swiftly and replace every member of the current USPS Board of Governors.
"Doing so would restore accountability and credibility at this Board, and it would send a message to future leaders that silence in the face of a campaign of sabotage will not be tolerated."
She added: "There should not be any toleration for their silence or complicity in overseeing these harmful policy changes that have also eroded the public trust in this agency."
In an accompanying tweet, Duckworth called DeJoy "a disaster."
The letter comes as news emerged that DeJoy is planning to scrap two-day first-class delivery and hike costs, pointing to billions of dollars of losses annually at the service.
The postmaster general said in a statement that the work was "critical to successfully fixing problems that are preventing the Postal Service from meeting the American people's expectations for reliability, and resulting in billions of dollars of losses every year with no end in sight."
"This work is not only needed, it is long overdue," he added
Other members of Congress have also called for the replacement of the USPS leadership. Rep. Bill Pascrell Jr. (D-NJ) said on Twitter: "Americans don't want to hear excuses. We can start fixing the Post Office by firing the leadership."
Last May, in what was seen as a tactical move to impede the Democrat-leaning mail-in vote in November's general election, the USPS Board of Governors, who had all been selected by Donald Trump, appointed DeJoy.
DeJoy proceeded to implement a number of changes to the service, including removing community mail drop boxes and high-speed sorting machines, and reducing opening hours for post offices and overtime pay for staff, leading to a backlog in deliveries.
"Such bottlenecks put individuals like Veterans and older adults at risk of not receiving their lifesaving prescription on time; families at risk of missing their paychecks, utility bills, credit-card payments and court notices and hard-hit businesses at risk of not receiving critical supplies for their customers on-time," Duckworth wrote.
A USPS Office of Inspector General report in October 2020 concluded that DeJoy had implemented the changes "quickly and primarily orally," leading to confusion.
The NAACP was one of a number of civil rights groups to sue both the USPS and DeJoy last fall, saying his measures were "a blatant attempt to disenfranchise voters of color" who relied more on mail-in ballots for the November election.
Biden can appoint a new board of governors, as well as fill the three empty seats on the nine-seat panel, and the post of Deputy Postmaster General, which is also vacant.
"It will take significant work to rebuild trust for this vital institution, and while Americans still celebrate their local letter carrier, they continue to have concerns about the individuals leading the individuals leading the agency," Duckworth's letter states.
On Thursday, White House Press Secretary Jen Psaki, said there were no immediate announcements to make regarding the USPS.
"I don't have any personnel announcements or specifics of the determinations of the—or, I should say, the factors that are playing into those decisions," Psaki said.
"But, you know, the president stands by his concerns about what happened last fall and improvements he'd like to see at the Post Office."
DeJoy and USPS declined a request to comment in response to Duckworth's letter. Newsweek has contacted the White House for comment.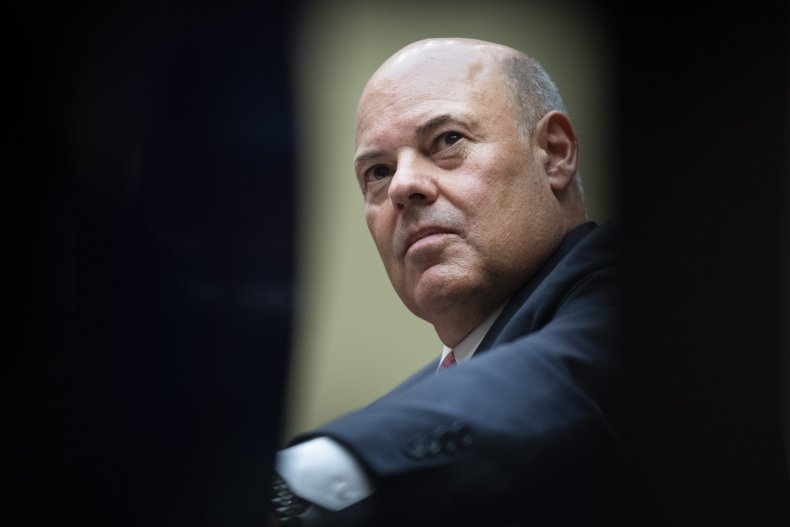 This article was updated with previous comments by DeJoy.