Tammy Duckworth May Have to Breastfeed in a Bathroom off the Senate Floor, Says Former Senate Parliamentarian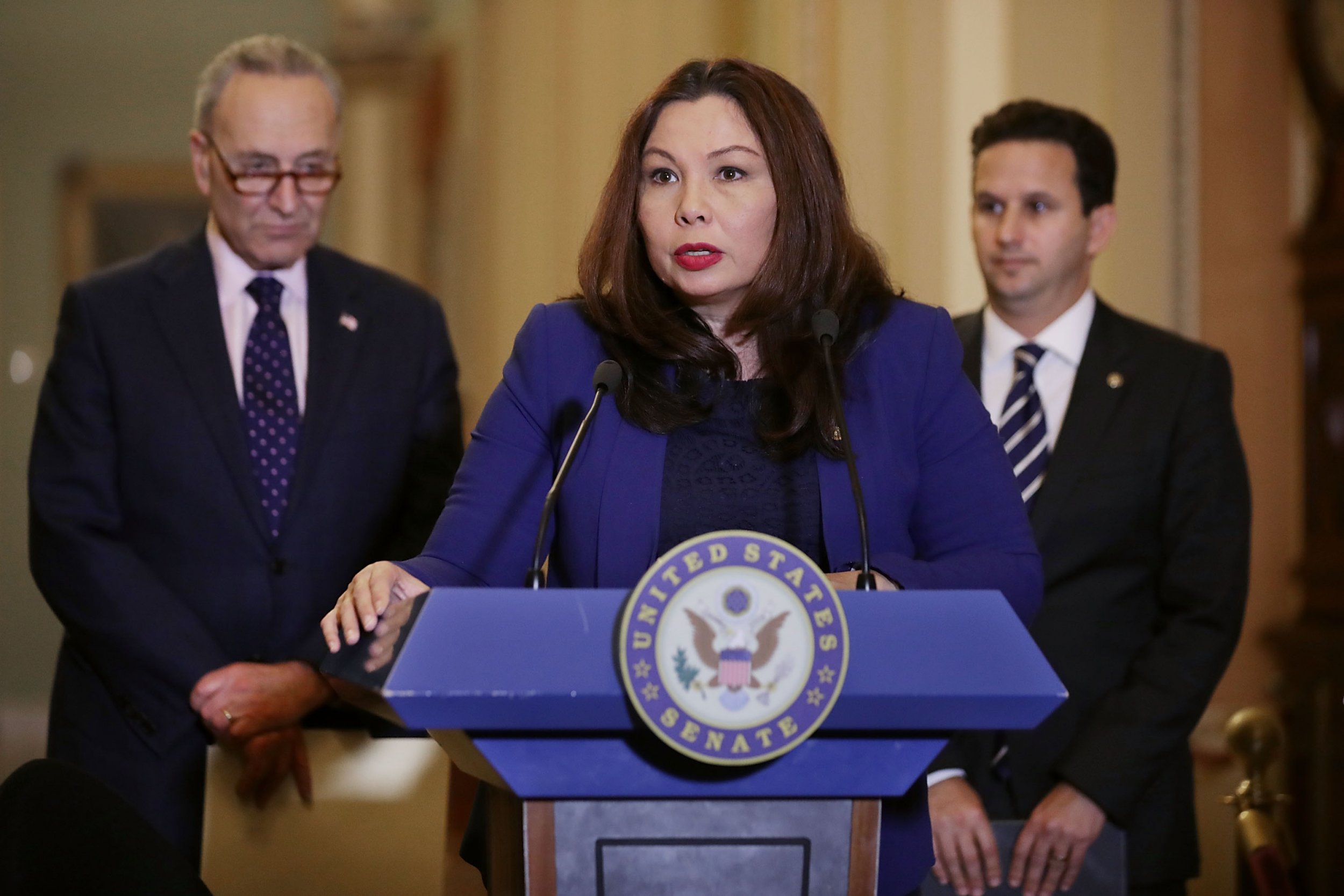 If expectant mother and Illinois Senator Tammy Duckworth needs to breastfeed her newborn on the job, she's out of luck—and her best options include a bathroom just off the Senate floor, according to a former Senate parliamentarian.
"The Standing Rules govern who has floor privileges," Alan Frumin, who served as Senate parliamentarian for 19 years, told Newsweek. "Family members do not have floor privileges."
That includes nursing infants.
With a record number of women running for office in 2018, the Senate's lack of accommodations raises questions about how institutions must change to meet the everyday needs of new mothers.
"The lack of any sort of policy or accommodation for new mothers suggests that the U.S. Congress remains a bastion of patriarchy on its face," Jennifer Lawless, the director of Women & Politics told Newsweek.
Duckworth, who will soon become the first senator ever to give birth while in office, raised concerns about the constraints of the current Senate rules in an interview with Politico. "If I have to vote, and I'm breastfeeding my child, especially during my maternity leave period, what do I do?" she asked. "Leave her sitting outside?"
There are two Senate rules in particular that can make things difficult for new parents, and nursing mothers especially: Senate Rule 23, which excludes family members from the list of people admitted to the Senate floor, and Senate Rule 12, which requires senators to be present to vote.
"I've never been a nursing mother, but it seems to me that at a minimum there's a women's bathroom very close to the Senate, which I think would be available at least to provide some level of privacy," said Frumin, the parliamentarian, adding that it's just off the Democratic side of the chambers. A cloakroom could also theoretically serve as a makeshift nursing room for senators, if it weren't governed by the same standing rules as the Senate floor, he said.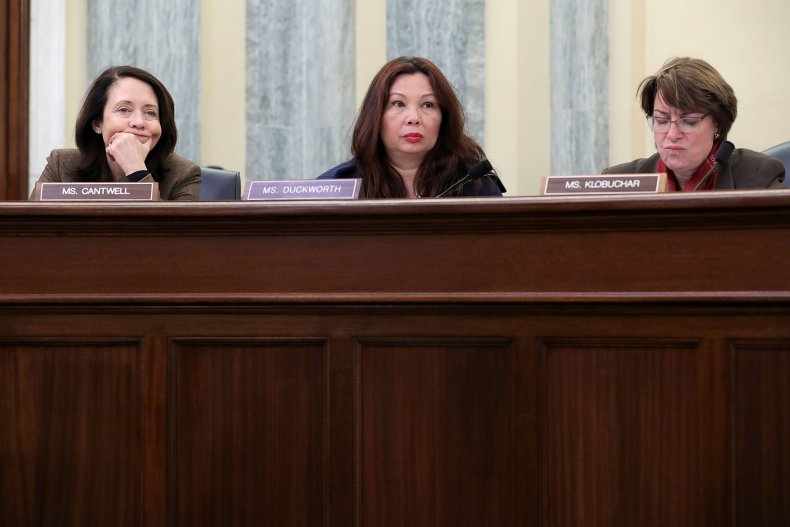 Duckworth may be the first sitting senator to give birth, but she isn't the first female senator to find herself in the difficult circumstance of balancing motherhood with her duties as a senator.
When Senator Kirsten Gillibrand (D-N.Y.) was first elected to the Senate in 2009, she'd just had her second child, Henry. Gillibrand ran into trouble almost immediately when she was asked to preside over the Senate chamber from 5 to 7 p.m.
"I tried to explain to the young male Senate staffer who issued my orders that these hours were impossible: I had an infant whom I needed to nurse at that time, and if I didn't feed him, I'd be extremely uncomfortable," Gillibrand wrote in her 2014 memoir Off the Sidelines. "The staffer didn't care."
Gillibrand managed to find a fellow senator kind enough to switch presiding slots with her, but then she had to figure out how she could be present to vote without leaving her children somewhere they weren't permitted. The New York senator said she would leave Henry and his older brother Theo in former Senator Harry Reid's office, sprint to the Senate floor, vote, and sprint back again, leaving them unattended for just 30 seconds.
Gillibrand said she eventually found another system that worked for her: At the threshold of a door to the Senate floor, she would hold her sons' hands on one side and "lean in [her] head" to vote on the other.
Yet Frumin said if Duckworth hopes for her experience as a mother in the Senate to look different from Gillibrand's, she doesn't have any good options. She'd either have to get unanimous consent from all 100 senators to permit her child on the floor, or change the Standing Rules.
In order to amend Senate Standing Rules, a senator would have to submit a resolution that would go to the Senate Rules Committee. The committee would then hold hearings and invite people to testify. It can be a long process, especially if someone were to decide to filibuster the resolution, which would then require a two-thirds vote to break.
"In an ideal world, men with children would be facing these same limitations and be just as motivated to change those policies," Lawless said.
It's important for the Senate to change its Standing Rules not just for Duckworth, but to set an example for all levels of government about how to treat women, Lawless argued.
"Congress sets the tone for the other 500,000 elected offices in the country," Lawless said. "If the argument against changing the rules comes down to worries about heaps of dirty diapers? Give me a beak."