Tampa Street Racers Kill Mother Pushing Toddler in a Stroller, Police Say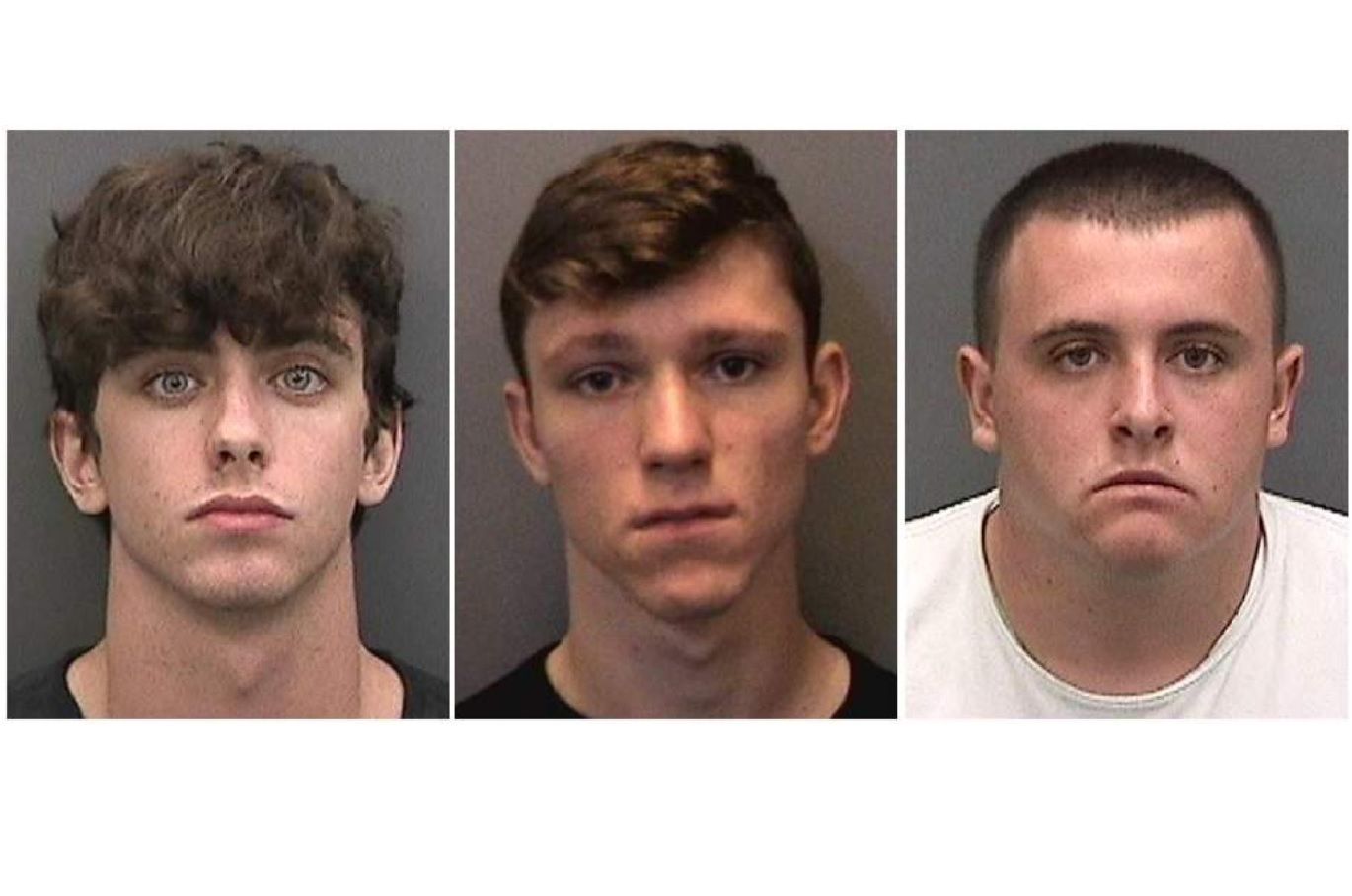 Police arrested three males after a high-speed street race along a boulevard in Tampa Bay, Florida, killed a mother pushing her toddler daughter in a stroller across the road. The young girl sustained serious injuries.
Jessica Reisinger, 24, from Jeromesville, Ohio, was rushed to hospital with her 21-month-old daughter, Lillia Raubenolt. Reisinger was declared dead by doctors. They continue to treat Raubenolt.
Cameron Coyle Herrin, 18, Tristan Christopher Herrin, 20, and John Alexander Barrineau, 17, all of Tampa, were arrested and charged by Tampa Bay Police Department. The incident took place Wednesday, May 23 at 11:43 a.m.
"A 2018 black Ford Mustang driven by Cameron Herrin was driving northbound on Bayshore Boulevard," Tampa police said.
"Witnesses said the Mustang was traveling at a high rate of speed and was racing another northbound vehicle. Tristan Herrin was a passenger in the Mustang.
"The other vehicle engaged in the racing was a gold Nissan driven by John Barrineau. Witnesses said that at times the cars were side by side, and at other times they switched places and switched lanes."
The two drivers face charges of street racing, vehicular homicide, and reckless driving resulting in serious bodily injury. The Mustang passenger faces one count of racing.
"We see speeders constantly drag racing, playing chicken," Gloria Giunta, a Tampa local whose condo overlooks Bayshore Boulevard, told WFLA. "I'd like to walk my dogs right out front, but I'm afraid someone's going to flip right into our front yard."
WFLA also reported that police said Reisinger was crossing the road legally when she was struck.