Whats in a Tampon? Immigrant Dad's Mission to Transform Feminine Hygiene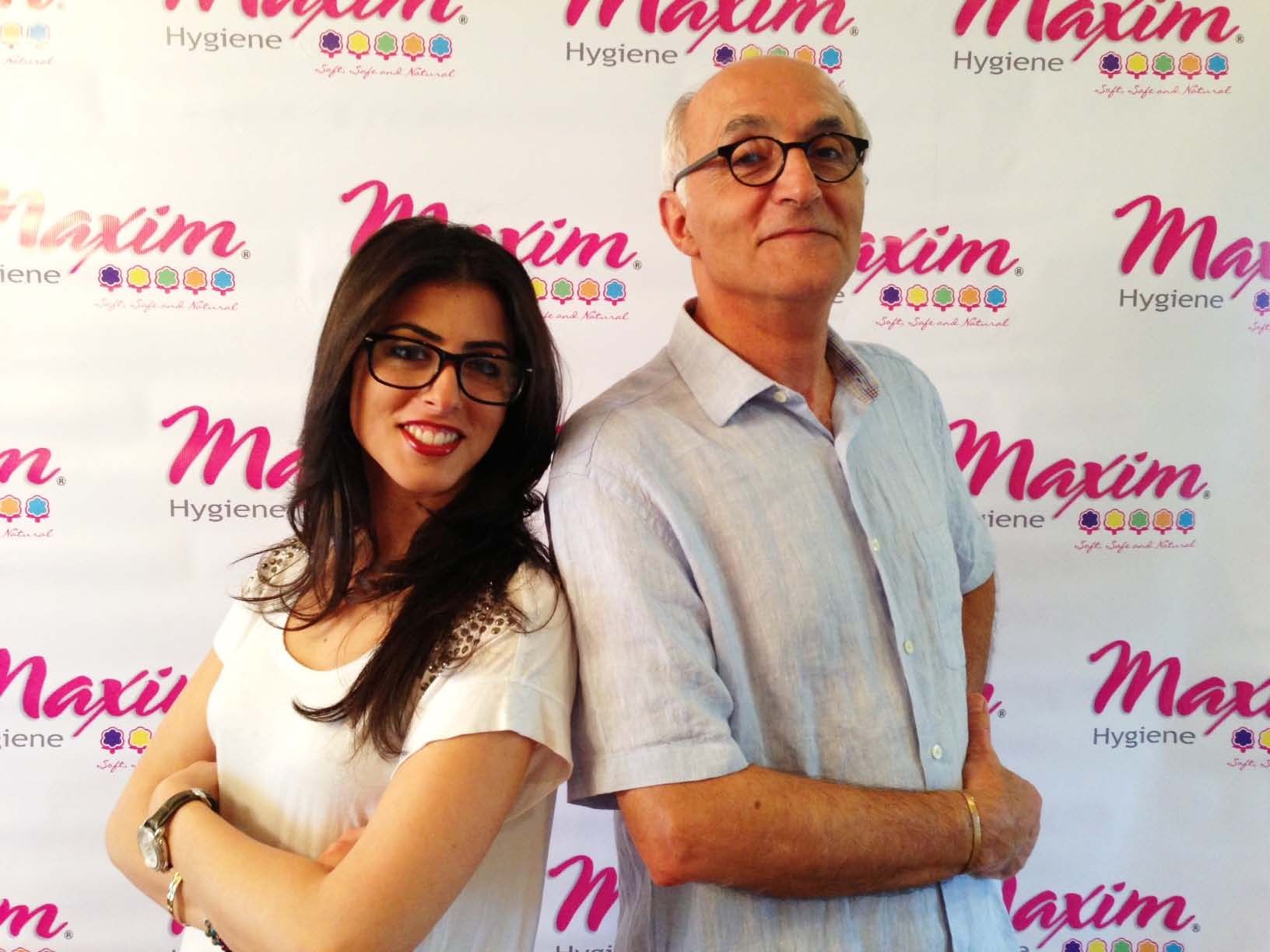 Any day, in any New York City subway station, you're bound to spot an ad for a new menstrual product. You'll know it instantly: pastel in color, minimal in design, with a catchy, tweetable tagline. "Underwear for women with periods," read ads for Thinx, the period-proof underwear company that shot to prominence in 2015 with controversial posters of models posing demurely next to juicy grapefruits and runny egg yolks. More recently, Lola, an organic feminine care company, papered 570 subway cars with ads featuring artful shots of tampons accompanied by statements like, "Our tampons have one ingredient. Others...you'll need a longer train ride."
Both Thinx and Lola are part of a bounty of female-led startups looking to disrupt the menstruation market. American women spent $3.14 billion on pads, tampons and panty liners in 2016, according to Euromonitor, and for decades that market has been dominated by an elite club of big corporations. Last year, Procter & Gamble (which owns Tampax and Always) controlled 45 percent of the U.S. sanitary protection market. Kimberly Clark (Kotex) snagged 18 percent and Edgewell (Playtex, Carefree, Stayfree, o.b.) had 17 percent.
But those companies don't offer what startups like Lola tout: transparency. The Food and Drug Administration does not require major corporations to list the ingredients in tampons since they are classified as medical devices. That means we know more about what's in beauty products and how our food is grown than we do about the ingredients in something millions of women have in their vaginas for at least 100,000 hours over a lifetime.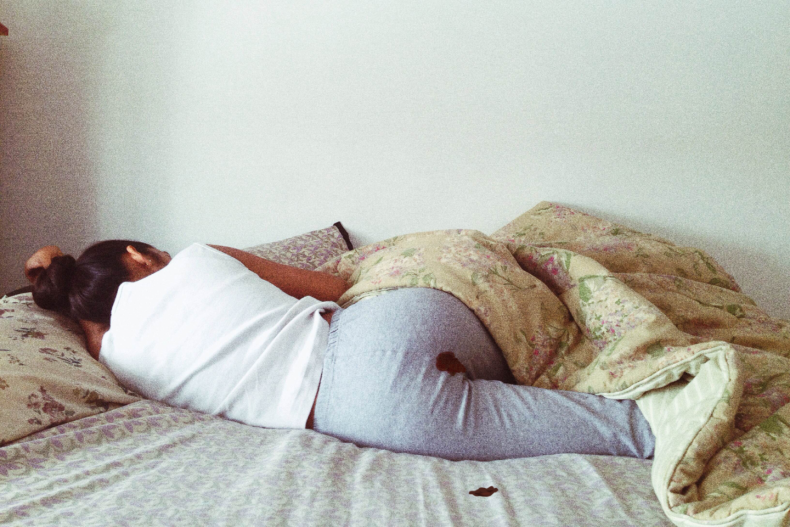 "In the absence of real, hard, current data, we'd rather put something that we understand in our bodies," Lola co-founder Jordana Kier told Newsweek last year. She and Alexandra Friedman launched their subscription-based organic cotton tampon and pad company in July 2015. A week later, Jessica Alba's Honest Company came out with organic cotton, hypoallergenic tampons. In February 2016, Molly Hayward and Morgen Newman (a man) started Cora, a subscription-based organic tampon company with packaging that looks like it belongs on the makeup counter in Bloomingdale's. Then came Annie Lascoe and Margo Lang's Conscious Period, an organic tampon company with BPA-free plastic applicators that donates a box of tampons to a homeless woman for every box sold. In May 2016, Meika Hollender added organic tampons to her sexual health product company Sustain, which sells condoms, lube and wipes. (She launched it with her father, Jeffrey, who co-founded Seventh Generation.) Late last year, Jennifer Eden started Tampon Tribe; her selling point is that there's no plastic in her tampon applicators or packaging.
RELATED: Meet the men fighting to stop menstruation-shaming in the developing world
Companies selling organic pads, tampons and liners are a small slice of the market, in part because the products are so expensive. Tampax costs 23 cents per tampon and Playtex Sport runs 28 cents per tampon, says Siana Jannesari, a tissue and hygiene analyst at Euromonitor, while Lola runs 55 cents per tampon and Sustain is 67 cents.
Still, those female founders have sparked widespread news coverage, from Forbes to Fast Company to Bloomberg. Their media savvy—along with the work of female activists and policymakers—inspired a Newsweek cover story last year on the national movement to end period-shaming. Among the bright young advocates attracting their own spotlights: YouTube star Ingrid Nilsen, who in 2015 asked President Barack Obama why tampons and pads are taxed in 40 states. (That number is now down to 36, thanks in part to dogged advocacy by Jennifer Weiss-Wolf, a leading menstrual policy advocate.) His response: "I suspect it's because men were making the laws when those taxes were passed." Musician Kiran Gandhi ran the 2015 London Marathon with blood from her period flowing down her legs, and model Lauren Wasser went public in a Vice article about how she almost died from toxic shock syndrome. Both stories went viral. This year, three young women in New York City, Ashley Spivak, Natalia Hailes and Lauren Bille, founded Cycles + Sex, a conference for millennials about reproductive health and sex.
Long before it was trendy for young women and recent business school grads to launch menstrual product companies, Iranian immigrant Kenneth Alvandi, 69, was making pads and tampons out of a factory in Canada. Today, his company, Maxim Hygiene Products (pronounced "maxeem"), sells 100 percent organic cotton tampons, pads and liners, maternity and nursing pads, baby swabs, cotton balls and makeup removal pads in 1,500 retail outlets as well as online.
Alvandi grew up in Tehran, where menstruation was shrouded in silence and shame. Nearly half of all girls in Iran think menstruation is a disease, according to a 2012 WaterAid report. (That mentality is common around the world: At least 500 million girls and women globally lack access to the facilities they need to manage their periods, according to a 2015 report from UNICEF and the World Health Organization.) As a teen, Alvandi remembers seeing his mother hang her stained, reusable cotton cloth pads to dry outside in the sun—and asking his buddies, not her, what they were for. "Menstruation was taboo, especially among men," he says. "Men over there are the kings, and kings never get involved in these things about women."
RELATED: The fight to end period-shaming is going mainstream
Alvandi was raised by progressive Jewish parents who never graduated high school but believed education was the key to, well, everything. After earning a master's in computer science, he started a consulting firm but fled Iran during the 1979 revolution with his pregnant wife. "We left everything and ran away for our lives," he says. "We had many hardships, but we made it, thank god." They landed in a one-bedroom in Queens, New York, and Alvandi invested all his money in real estate. When the 1980s recession hit, he lost everything, so he bought a van and started a makeshift distribution company, delivering personal care items to local stores. "With hard work—18 hours a day, going to places that nobody dared to go, like Harlem, the Bronx and East New York—I built up that business, and we had it for 15 years."
One of his clients was a sanitary pad manufacturer in Winnipeg, Ontario, and when that company went out of business in 1993, Alvandi bought its factory. Supplying private label companies with pads and tampons for 13 years taught him that the products could be better, more comfortable, safer. So he sold the factory, spent two years developing his line of organic all-cotton products, and launched his U.S.-based company, Maxim Hygiene Products, in 2008, long before young startup founders had thought about greening the industry. There were only two other companies in the market at the time: Natracare, based in the U.K., which had been selling organic cotton tampons and pads since 1989, and Seventh Generation, which launched a "Tamponification" campaign in 2006 to raise awareness about feminine care and donate supplies to women's shelters. "I thought I could grab the whole market, and buyers from big chains would change their menstrual products into organic or cotton products," Alvandi says. "But it was too early. At that time, retailers didn't see the vision for the expansion of the organic market."
His daughter, Rebecca Alvandi Yadegar, Maxim's co-founder and vice president, recalls their pitch meeting with CVS. "I remember the mind-boggling look on the face of the buyers. They were like, 'Who's this crazy dude talking about organic tampons?' Now they have their own private label brand on the shelf." Even Alvandi's friends teased him about his work, calling him "the cigar manufacturer."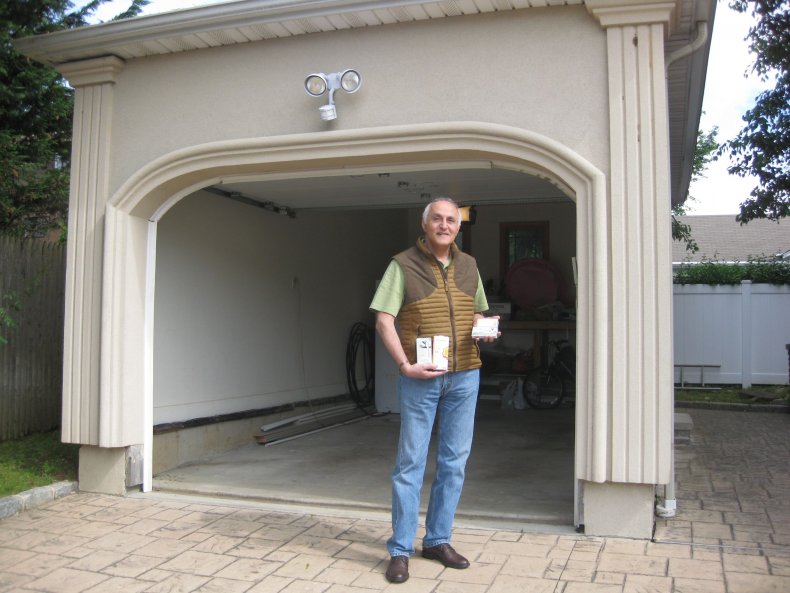 Today, Maxim has grown from a small shop run out of Alvandi's garage to a family-run national operation with a sprawling distribution facility in Mineola, New York. "He was doing this long before it was cool," says Yadegar, adding that Maxim was the first company to offer 100 percent cotton sanitary pads. Unlike all the clean, floral packaging people find in pharmacy sanitary aisles—and the millennial pink and gold draped across many organic tampon and pad companies' websites—Maxim's aesthetic looks more like '80s toy packaging: bright colors, playful shapes, lively text. (In a sea of sleek vertical-scroll websites, one might also describe it as dated.) "We couldn't just sit back and blend in with all the rest," says Yadegar, who launched Maxim's rebrand in 2011 with "a budget that was 1/20th of what most companies of our size get… Much like the people behind the product, it's what's on the inside that matters most. Product quality was [my dad's] driving interest in creating Maxim, and that is something we'll never compromise."
RELATED: Periods, policy and politics—menstrual equity is the new thing
Asked about the flood of organic and all-natural companies, Alvandi says, "I'm very happy that our efforts have paid off, and a lot of young people with good digital marketing skills have come to the market. They don't have experience in product development or the quality of the product, but they are opening up the market for everybody. That's good, healthy competition."
Yadegar runs Maxim's blog, which highlights women's empowerment, health and planet issues, and in 2011 helped launch its Fierce Women campaign, which celebrates women who seek to better the world. A week after the blog went live, she received a phone call from a woman name Lisa Elifritz. "I'll never forget it," says Yadegar, who remembers Elifritz explaining that her 20-year-old daughter had recently died of toxic shock syndrome, a disease linked to tampon use, and that Maxim's Fierce Women blog post had inspired her to start a nonprofit in her honor.
"We told her story and helped her get her nonprofit up and running," Yadegar says. "We're not just a capital-infused company looking to meet numbers because our investors ask us to. Every dollar counts. Every customer counts. We're shooting for a long-term, sustainable business feel, which I think is what the natural products industry started as years ago."