Tamron Hall and More Celebrity Moms Who Had Babies After Turning 40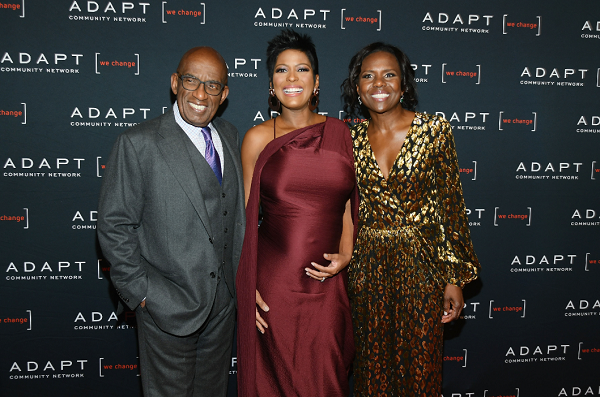 Tamron Hall announced the birth of her first child—a son—yet another example of women having successful full-term pregnancies at an older age. The former Today show host revealed her baby boy for the first time in an interview with People magazine, released on Wednesday.
Hall first announced she and husband Steven Greener were expecting their first child together shortly before the baby was expected to arrive when Hall was already 32 weeks along. The couple welcomed their son Moses on April 24.
The journalist admitted she was worried about sharing the news of her pregnancies over concerns of potentially miscarrying since—at 48 years old—the pregnancy was considered high risk.
Women over the age of 35 are typically warned about risks associated with geriatric pregnancies—the medical term for conception at an older age—including a higher likelihood of developing medical conditions like hypertension and diabetes. Preeclampsia, spontaneous abortion, ectopic pregnancy, gestational diabetes, stillbirth and delivering children born with chromosomal abnormalities like Down syndrome are also bigger risk factors in older pregnant women, according to Parents magazine.
In the interview, Hall noted she was exponentially worried about carrying full term because she already suffered from a medical condition in addition to her age. That's why she and Greener decided to keep the pregnancy to themselves for months.
"My doctor said, 'This is your body, your health. You share of your journey what you want to share," Hall said. "I was terrified I would lose this baby and would have to go back and tell everyone that now it was bad news and after this pregnancy had gone so far."
She added: "I just wasn't mentally prepared to deal with that. That's why I waited. And trust me—if I could've gone the whole way to delivery, I would've."
Hall, who abruptly left NBC in 2017, tried to get pregnant back when she was in her 30s and was undergoing fertility treatments. When those failed, she tried again in her early 40s but felt more "sad" by the experience than "empowered," so again she stopped. However, her replacement during Today's third hour in 2017 brought a new sense of awakening, leading her to try for a baby once more.
"When I left NBC, I said, 'I look forward to the next chapter,'" Hall said. "People assumed that I meant work, and I did, but by the third month I knew that my life had to be about something bigger than work."
Hall is just one of many women to successfully have a baby biologically after the age of 40. Juliane Moore was already in her late 30s when she gave birth to her son Caleb, and when she was 41, she welcomed her daughter Liv.
Halle Berry's daughter Nahla arrived when the actor was 41. Berry's son Maceo was born when she was 47.
Nicole Kidman suffered an ectopic pregnancy during her marriage to Tom Cruise in the 1990s, leading couple decided to adopt two children, Isabella and Connor. Despite believing she was unable to have children naturally, the Big Little Lies star went on to give birth to her daughter Sunday Rose—whom she shares with husband Keith Urban—in 2008. She was 41 years old when she delivered her first biological child.
Meryl Streep, Susan Sarandon, Naomi Watts, Christie Brinkley, Salma Hayek, Celine Dion, Janet Jackson, Eva Mendes, Gwen Stefani, Uma Thurman, Madonna, Tina Fey and several other stars have all welcomed children despite having geriatric pregnancies.