Tana Mongeau's YouTube show on MTV's channel, No Filter, won't be returning for a third season. Fans speculated that her show was canceled after Mongeau was plagued with recent controversies and criticisms. Whichever theory fans picked as the one that got her fired, they were wrong.
In June Mongeau was accused of racial microaggressions and gaslighting by former friends. These included her former collaborator Kahlen Barry who alleged that Mongeau used the N-word in Snapchats and livestreams. She also said that Mongeau used racial slurs in tweets in 2012 to 2014 while working on their old YouTube channel Trash.
However, the decision to end No Filter was made before any of these issues surfaced. A third season was not planned, and MTV and Mongeau had parted professionally months ago.
On June 22, Mongeau apologized for how she spoke in the past and said there were no excuses for not addressing things sooner.
More recently, Mongeau, along with James Charles, Erika Costell, and others faced backlash after appearing in videos on social media without masks or social distancing measures at a crowded party in Los Angeles on July 21. In recent weeks, the coronavirus cases in California have climbed steadily since the state reopened.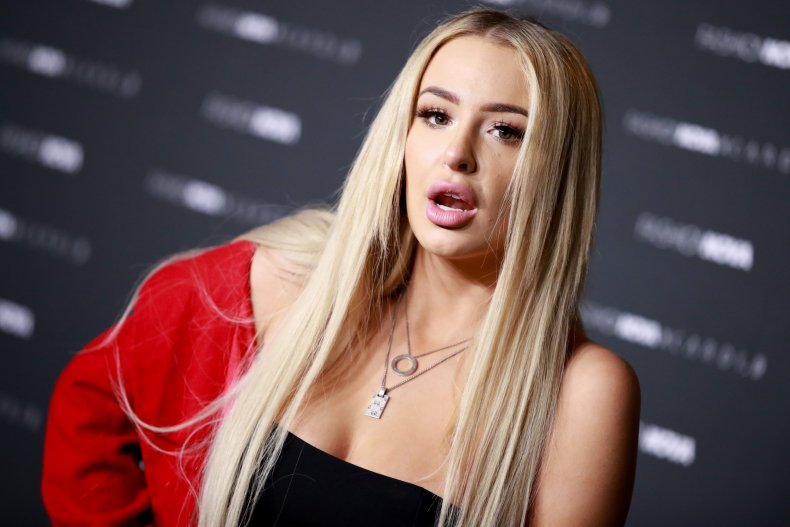 Fans were shocked about their massive party amid the pandemic. YouTube star Tyler Oakley called out Mongeau, along with several other influencers on Twitter.
"If your favorite influencers are at huge house parties during a pandemic (& are dumb enough to post it on social media)... They are bad influences. Unfollow them," he tweeted, adding. "please consider social distancing, mask wearing, & using your huge platforms to encourage responsibility during a worldwide pandemic."
Days after the videos went viral and Mongeau faced backlash for partying during the pandemic, she issued an apology, calling her actions "careless and irresponsible." "Actions like that don't deserve a platform and I want to fully apologize and be better than this," she said. "I need to be a better example and person."
However, some fans didn't take her apology seriously, and that started the speculation that No Filter was canceled because of these recent scandals.
In a YouTube video the influencer shared in March, she said she was unhappy with the way her show was edited. "MTV wanted the drama, and I didn't think the episode would end up the way it did," Mongeau admitted. "There's probably people who are still skeptical when it comes to that, but I know my truth to this."
"I wish I never gave the opportunity for someone to edit me like that. I will never ever ever go back to a place that was that dark," she added in the video.
Newsweek did not receive comment from Tana Mongeau at the time of publication.