Tank Defect Behind Explosion That Killed Two Soldiers, According to Coroner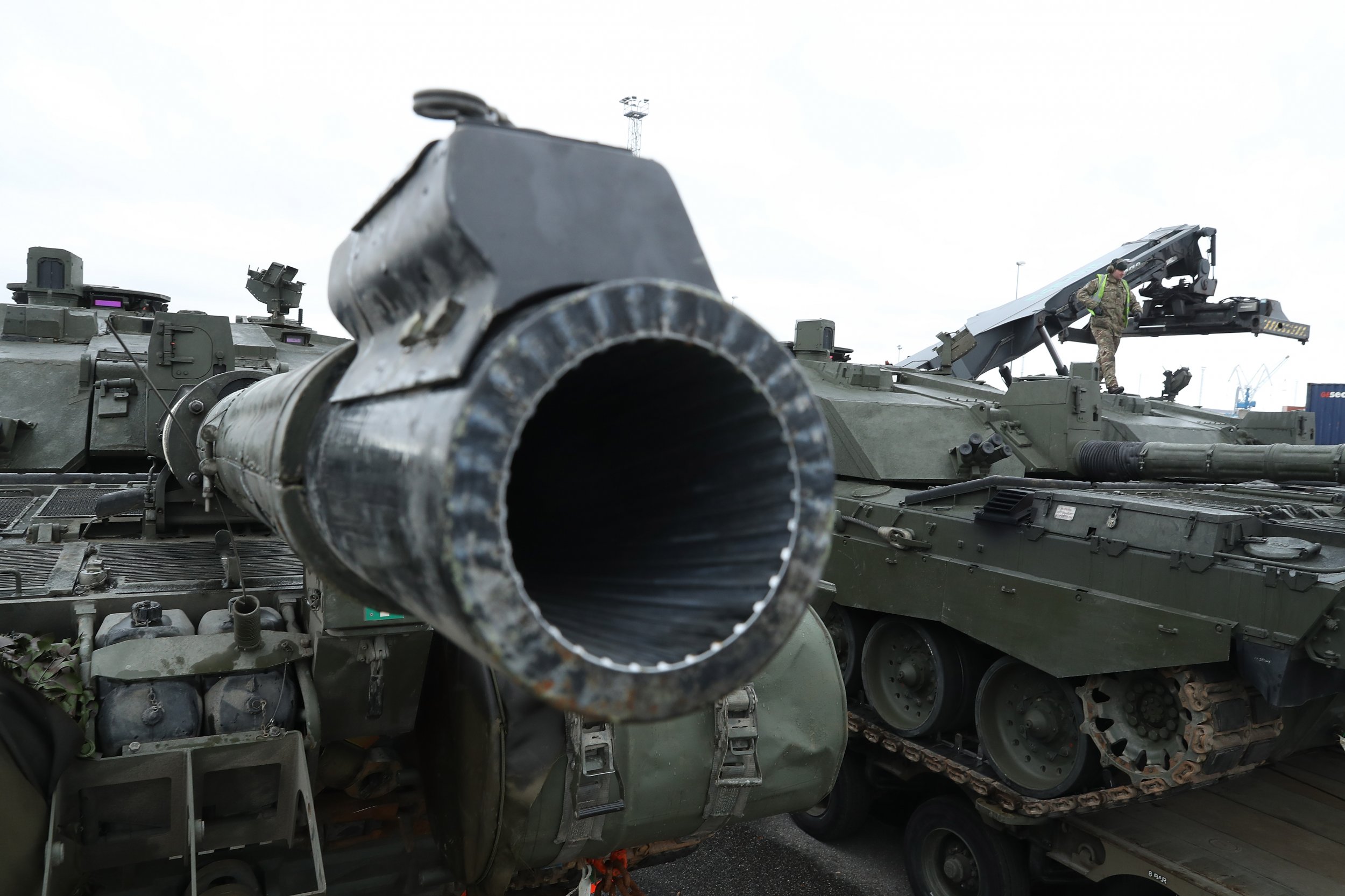 A tank design flaw was responsible for an explosion that killed two British soldiers during a training exercise in Castlemartin, Wales, last year, according to a coroner's report Tuesday.
The coroner's testimony came during an inquest into the soldiers' death and cited manufacture as an issue.
The soldiers, Corporals Matthew Hatfield and Darren Neilson, were killed by an attempt to shoot a live round from the tank in June 2017. The tank's gun was missing a seal, according to the coroner, that would have stopped explosive gases from entering the tank's turrets, according to the BBC. The part is called a bolt vent axial or BVA.
After the accident, the two soldiers were taken to the hospital, where they died.
"The main cause of this incident was the tank being able to fire without the BVA assembly being present. During production and manufacture of the gun, this hazard was not adequately considered or investigated and therefore the ability of the gun to fire without the BVA present went undetected," said coroner Louise Hunt, according to The Guardian.
The BVA was removed by a previous tank crew, according to Wales Online.
The coroner also found that munition charges in the tank were not properly stored, an issue that was widespread among several tanks in the Royal Tank Regiment.
"Failure to correctly stow charges caused a secondary explosion following failure of the breech block due to the absence of the BVA assembly, and the practice of unstowed charges was routine," said Hunt.
The accident happened during a "guest shoot," in which a demonstration was being given for a firing range employee, Warrant Officer Stuart Lawson, who suffered injuries.
The inquest also found that the men's commanding officer, Lieutenant Colonel Simon Ridgeway, did not seek higher authorization for the guest shoot, and was unaware of the improperly stored munitions, according to the Shropshire Star.
The British Army said it has made changes to procedures to prevent future accidents and was looking into other changes that could be made.
Neilson's wife addressed the media after the inquest.
"No soldier should ever be killed in training. Lessons must be learned, cultures must change and the [Ministry of Defense] must accept failings and implement change immediately. An incident of this nature must never happen again," said Jemma Neilson.
The main manufacturer of the Challenger 2 Tank, BAE Systems, did not design the tank's gun, which was designed by a former public British defense corporation.
BAE declined to comment to Newsweek.
This story was updated to include a response from BAE Systems and more information about the tank's design.