Who Was the Tank Man? Powerful Image of Lone Protester at Tiananmen Square Crackdown Taken 30 Years Ago
June marks 30 years since the Tiananmen Square incident, a Chinese government crackdown on demonstrators overnight on June 3 and 4, 1989. It has served as a symbol for political unrest in China ever since.
Following growing momentum from university students and others in China for reform against corruption in the spring of 1989 and the death of former China Communist Party (CCP) general secretary Hu Yaobang (April 22, 1989), demonstrators took to Tiananmen Square to protest.

However, the government decided to act and on the night of June 3-4, 1989, tanks and troops deployed to the square, opening fire on or crushing those who tried to block their way. This move was mirrored in other cities such as Chengdu, According to Britannica Encyclopedia, and by June 5 the military had control.
But there was still civil unrest, with the widely reported "Tank Man" incident taking place on June 5. One lone protester faced down a column of tanks as they advanced on him near the square. The unidentified man was immortalized in this photograph.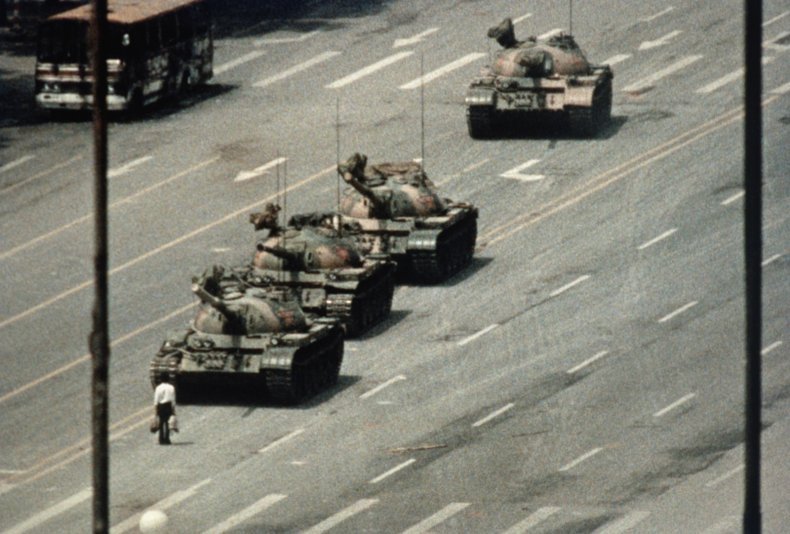 The aftermath of the suppression saw the U.S. enforce economic and diplomatic sanctions for some time, with other governments criticizing the handling of the protesters. The media in the West reported the event as a "massacre," and the Chinese government arrested thousands of suspected dissidents.
Many of them received prison sentences with others executed. Some managed to escape from China to seek refuge elsewhere. The former leader of CCP, Zhao Ziyang, was replaced and put under house arrest.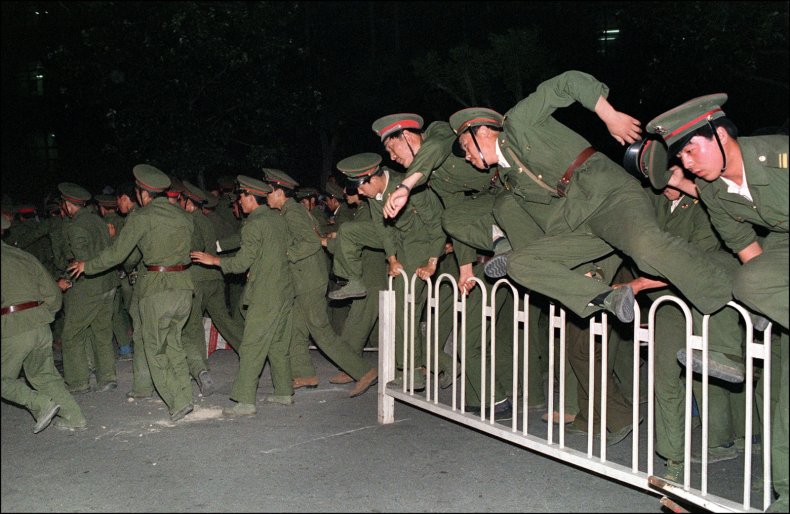 According to Britannica, the Chinese government's count of those killed in the incident was 241, including soldiers, and 7,000 wounded. However, other estimates have put the death toll much higher. Public commemoration of the incident is officially banned in China, however, residents of Hong Kong hold an annual vigil on the anniversary of the crackdown.
Newsweek has spoken to experts and activists to get their view on the political transformation of the country since the Tiananmen protests: Tiananmen Square 30th Anniversary: How Has China Changed Politically Since the Iconic Student Protests?