Tanning Addiction: Our Bodies Get Addicted to UV Lights, and This Is Very Bad for Our Mental Health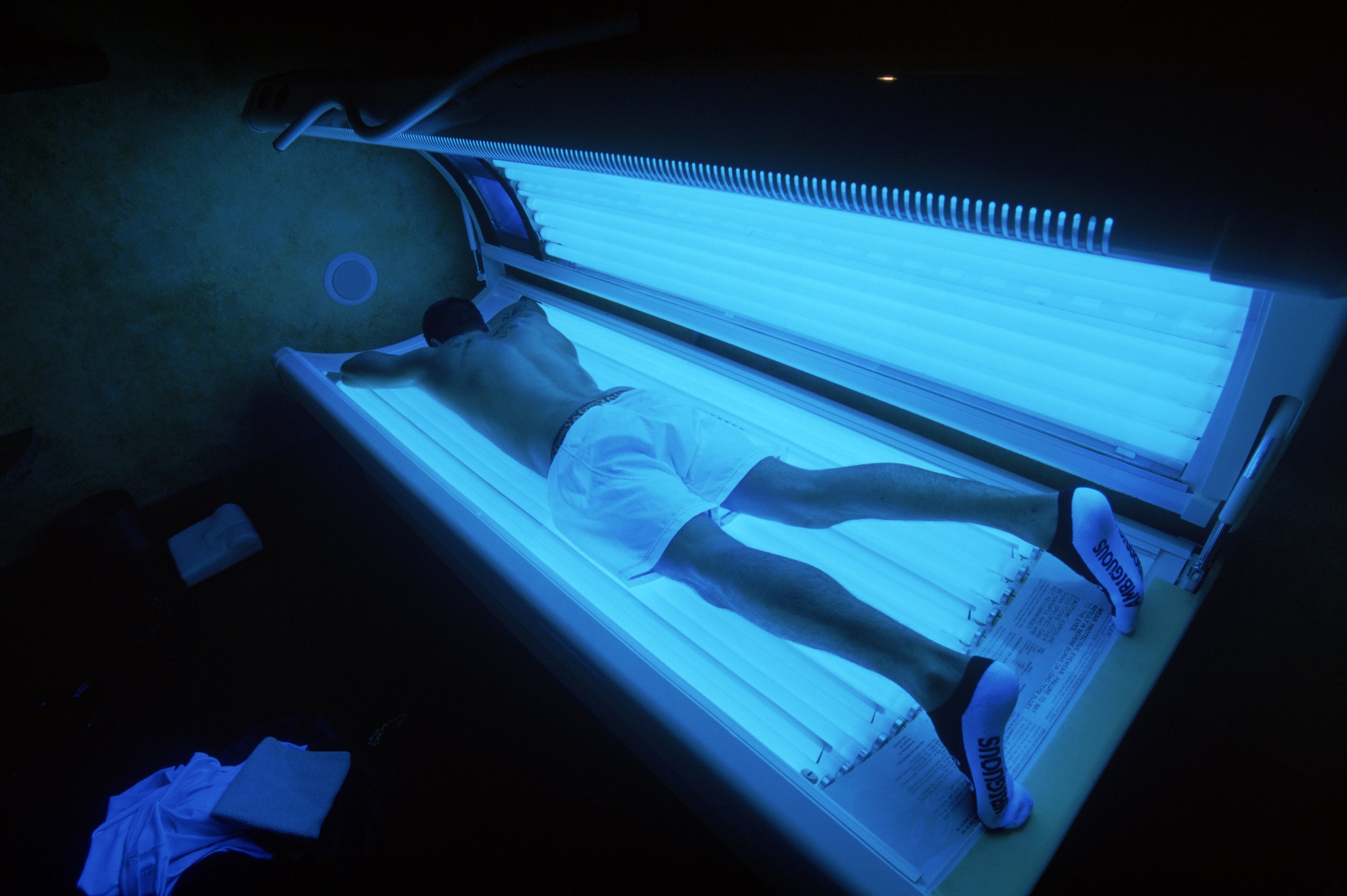 Indoor tanning addiction is real and it has a clear target demographic: young white women with a history of depression. A new study from Georgetown University found that indoor tanning addiction is surprisingly similar to substance abuse, and depression may increase your risk of becoming UV-light dependent.
For the study, Darren Mays, an oncologist at Georgetown University School of Medicine, and his team interviewed nearly 400 non-Hispanic white women between the ages of 18 and 30 who reported using indoor tanning salons at least once in the past year. The results, published in Cancer, Epidemiology, Biomarkers & Prevention, showed a clear correlation between indoor tanning dependence and depression.
The team asked the women questions from two questionnaires typically used to spot substance abuse, in order to determine who was dependent on tanning. These questions measured various factors such as the women's attitudes towards tanning and how frequently they visited these beds. Researchers considered women who screened positive on both sets of questions as being tanning-bed dependent.
The women were also tested for depression symptoms using a Center for Epidemiologic Studies Depression Scale, a widely used questionnaire used to measure depression symptom severity.
The study revealed a clear link between dependency on tanning beds and depression. About one in five women who used a tanning bed at least once in the past 12 months showed signs of tanning bed addiction. But those who also showed signs of depression were nearly four times as likely to be addicted to tanning beds.
Whether tanning bed use preceded or caused the depression, or vice versa, is not clear. "As of now that's an open question," Mays tells Newsweek in an email. "We can't answer that directly based on our study because our data were collected at a single time point. We don't know how tanning behavior and depressive symptoms unfolded over time."
What we do know is that tanning bed addiction goes beyond liking how tanned skin looks. Frequent users show physical signs of dependency on the UV light. "There's growing evidence that young people may become addicted to tanning similar to what occurs with substances like drugs or alcohol," says Mays, explaining that numerous animal and human studies have shown that it's possible to become biologically dependent on UV light from these beds.
In addition, this physical dependency on UV light exposure seems to completely override awareness of the risks, such as developing cancer. That recklessness was evident in the new study: women with depression who were frequent tanning bed users were the least likely to worry about skin cancer risks.
But that well-established risk is serious. More than 400,000 cases of skin cancer per year in the U.S. could be caused by indoor tanning, a calculation based on an estimated one third of Americans using a tanning bed at some point in their lives. And—unsurprisingly—people who use tanning beds frequently are in greater danger of melanoma.
Those who indoor tan often despite the cancer risk may not respond to warnings about the risks. Rather, approaching the issue as one would a dependency on drug or alcohol could be more effective for young women coping with both depression and a tanning bed addiction.