Tanya Roberts' Partner Finds Out She Is Alive During TV Interview
Actress Tanya Roberts, who had been reported dead this week, is actually alive and her long-time partner found out during a television appearance.
"Now, you are telling me she's alive?" Lance O'Brien asked during an interview with the newsmagazine Inside Edition on Monday.
"The hospital is telling me she is alive. They are calling me from the ICU team," a tearful O'Brien said.
Roberts, a former Bond girl who was well-known for her role in That '70s Show was hospitalized on December 24 after she collapsed and her representative issued a statement informing the world of her death aged 65 on Sunday.
Tributes for the actress who starred in A View To A Kill opposite Roger Moore poured in from all over with her That '70s Show character Midge trending on Twitter on Monday.
Roberts' publicist Mike Pingel had initially relayed news of her death to several media outlets but has now confirmed the actress is indeed still alive, albeit in a critical condition in Cedars-Sinai Medical Center in Los Angeles with an unspecified illness.
The publicist has since confirmed to Newsweek that Roberts is alive but she remains in critical condition.
"Online, people are saying this was a hoax and just for promotional stuff, and it is not," Pingel said. "She's a very sick lady."
"It's a human miscommunication, unfortunately," Pingel said via The New York Times. "People have been writing beautiful amazing stories on her. It's a shame this happened."
The publication reports that the miscommunication took place between O'Brien and Pingle after the former said he had "said goodbye" to Roberts while visiting her in hospital after she had had a bleak prognosis.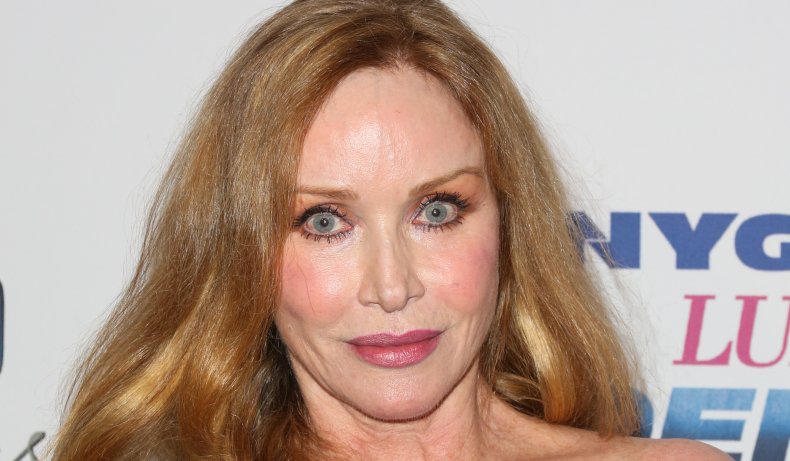 O'Brien previously told Inside Edition he had spent Sunday with Roberts in what he thought were her final hours.
"When she saw me and I was there, I saw her eyes open," he said. "I felt good. I said, 'Hey, her eyes are opening. Her eyes are opening.' They told me that's just a reflex."
Pingle told PEOPLE that O'Brien "is still distraught and exhausted. The love of his life is passing away. He would have loved to have been with her every day."
The publicist has since confirmed to the magazine that Roberts is alive but she remains in critical condition.
"She was alive at 10 a.m. this morning," Pingel said, adding that O'Brien "received a call from the hospital saying she was not dead."
"Currently, it's not looking good," Pingel said of Roberts' health. "It's very dire. Hold her in your prayers."