Tanzania Expels U.N. Official Because of 'Poor Relations with Colleagues'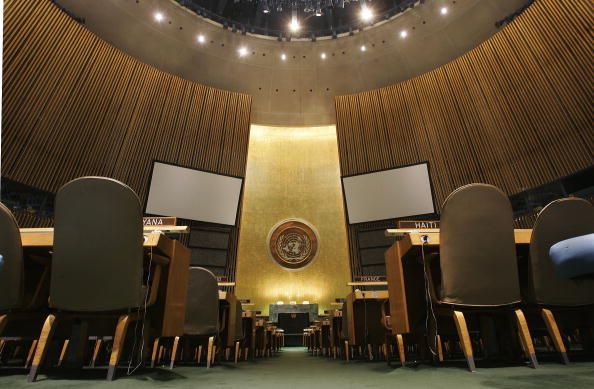 Tanzania has expelled the head of the United Nations Development Programme in the country, claiming her poor relations with colleagues had hampered the organization's ability to provide adequate services.
"The government took this decision because Ms. Awa Dabo did not have good relations with her colleagues, which negatively affected the activities of the institution in the country," read the statement from the Tanzanian Foreign Ministry, published in Swahili, according to AFP.
"The government, through the Ministry of Foreign Affairs, would like to ask UNDP to remind its staff that its priority must be to work with the government to achieve the development objectives," the statement continued.
A UNDP spokesperson tells Newsweek : "We can confirm that Ms. Awa Dabo has left Tanzania. We are in contact with the government of Tanzania on the matter and UNDP continues to work closely with the government on all issues."
Speaking on conditions of anonymity, a UNDP official said a security escort had already deported Dabo, the BBC reported.
An unnamed source told AFP that Dabo's expulsion was allegedly linked to the fact she had criticized the March 2016 elections in Zanzibar. The vote in the Tanzanian semi-autonomous archipelago was a rerun of presidential elections Tanzania held in 2015.
John Magufuli, from the long-ruling Chama Cha Mapinduzi (CCM), won the 2015 vote, but the electoral commission annulled the poll in Zanzibar after alleged electoral fraud. The commission said t he vote hadn't been free and fair, claiming some electoral commissioners had been partisan and, in some areas, the number of cast votes exceeded the number of registered voters.
The opposition claimed the vote was cancelled because the result probably gave them the win, and boycotted the rerun which had the ruling CCM emerge as winner.
International observers, including the European Union and the African Union, criticized the decision to nullify the poll, saying it would undermine "democracy, peace and unity" in Zanzibar.
The Tanzania High Commission in London has not replied to a request for a comment on Dabo's expulsion.