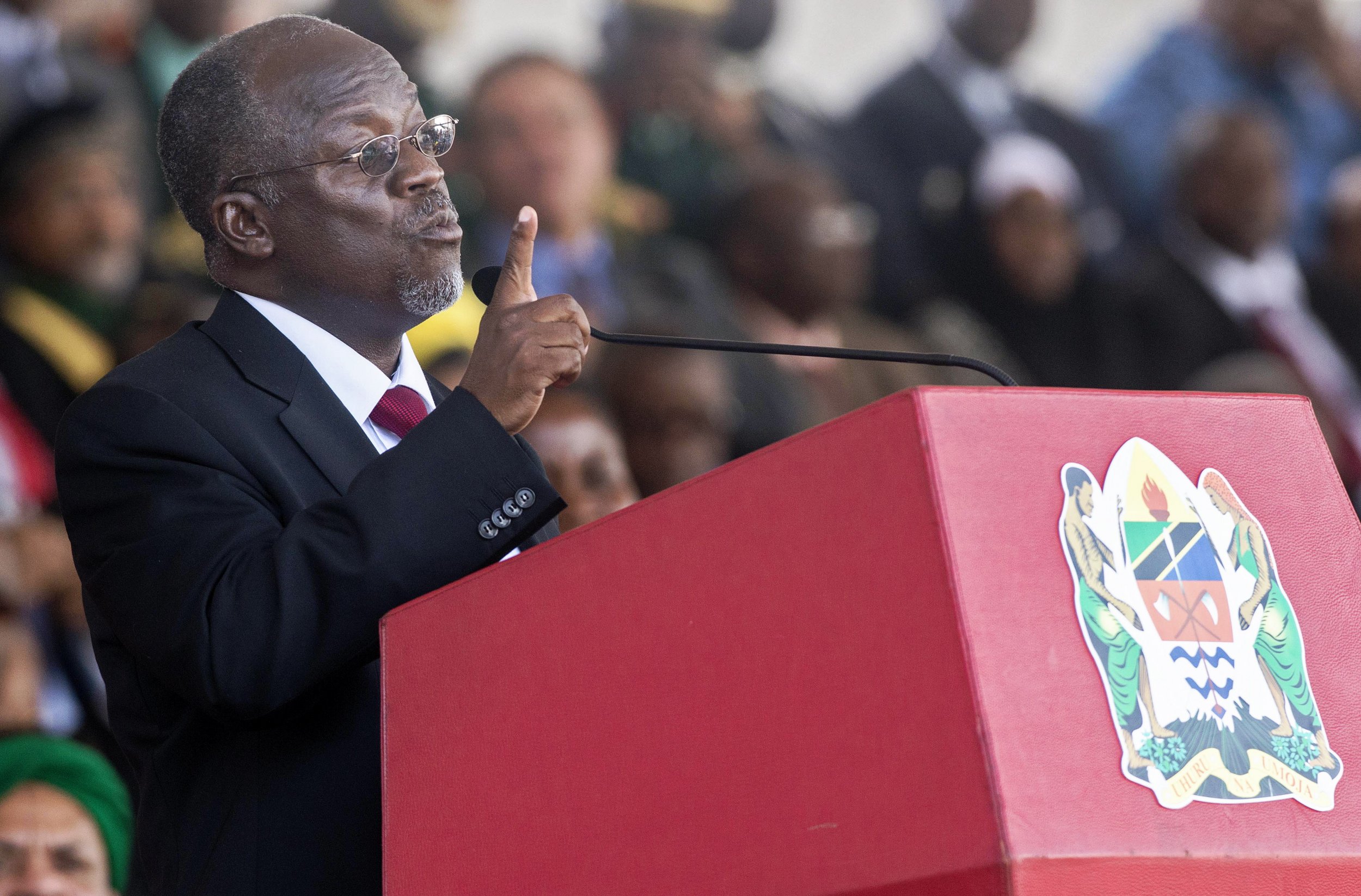 Insulting the president is an expensive business in Tanzania.
A court in Arusha, in the north of the county, has ordered a man to serve three years in prison or pay a fine of 7 million Tanzanian shillings ($3,200) for badmouthing President John Magufuli on his Facebook page.
Isaac Abakuki, 40, admitted committing the offence and was convicted by the Arusha Resident Magistrate's Court Wednesday. The court originally sentenced Abakuki to serve three years and pay a 5 million shilling ($2,300) fine at the same time, but this was reduced upon appeal by Abakuki's lawyer, Tanzanian newspaper The Citizen reported.
The guilty man was ordered to pay a 3 million shilling ($1,400) instalment by July 8 and the rest by August 8. "If he fails to fulfil these requirements, he shall serve the jail term," said principal magistrate Augustino Rwezile.
Abakuki is reported to have referred to Magufuli as a bwege, a Swahili term that can be translated as "imbecile." He also said that the current president should not be compared to Julius Nyerere, who served as the first president of Tanzania following its independence in the early 1960s. Abakuki was charged under a controversial cybercrime law passed in 2015 that the government said would help tackle crimes including child pornography but which has been criticized as curbing freedom of speech.
Magufuli was elected in October 2015 and has taken steps to root out corruption and graft in the East African country. The president canceled Independence Day celebrations in December 2015, saying that it would be "shameful" to spend state funds on the festivities while a cholera outbreak was raging in the country. The president has also forced public officials to sign an integrity pledge before entering office and suspended foreign travel for government officials except himself, the vice-president and prime minister.