Tanzania: Magufuli Cancels National Holiday, Orders Money to be Spent on Roadworks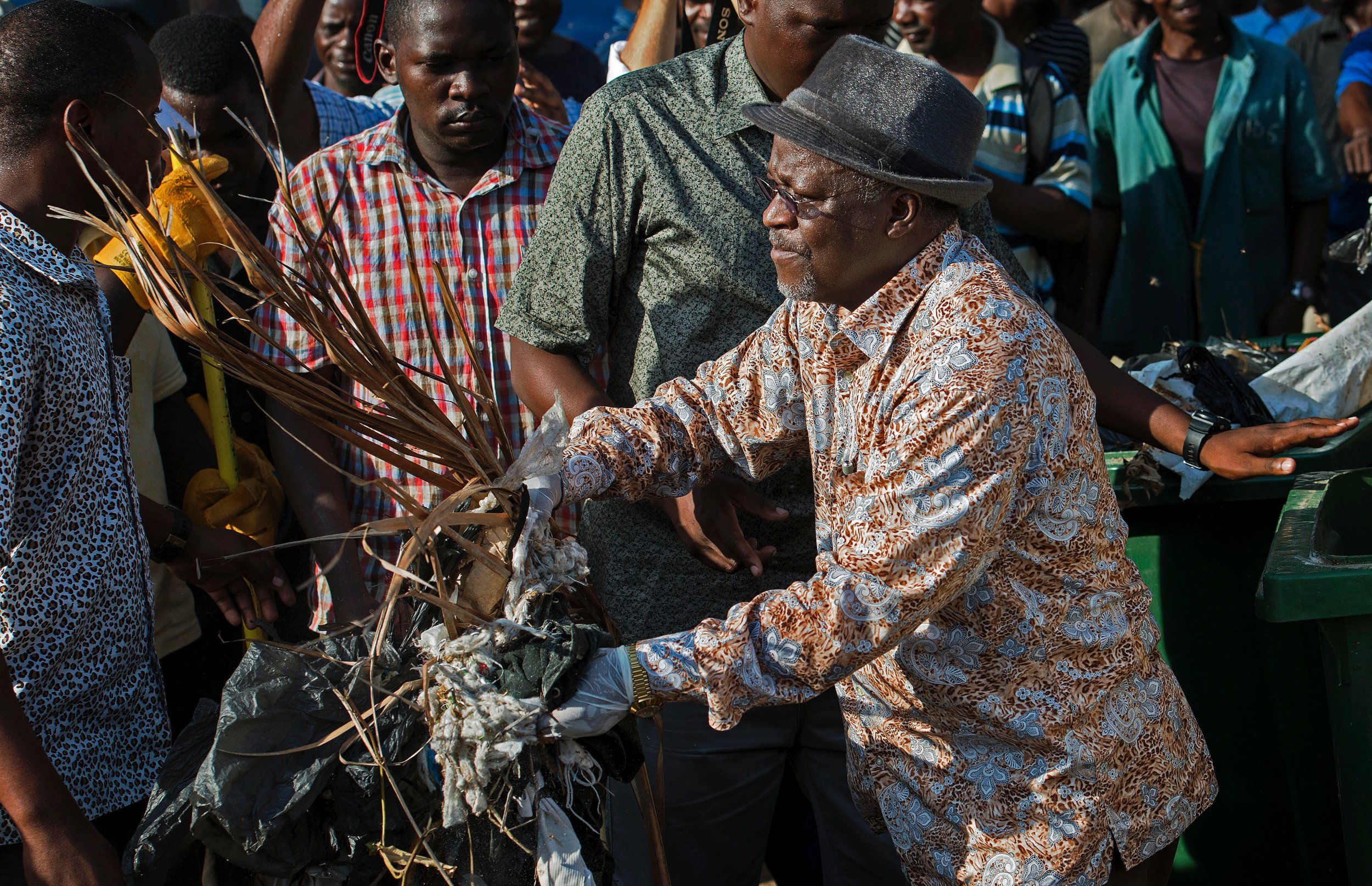 Tanzanian President John Magufuli has canceled another national holiday, ordering the state funds set aside for celebrations to be spent on roadworks.
Magufuli, who was elected in October 2015, has pulled celebrations scheduled for April 26, or Union Day, which marks the unification of what was then Tanganyika and Zanzibar into the United Republic of Tanzania in 1964. In a presidency statement reported by Tanzania's Daily News on Tuesday, the presidency ordered that the 2 billion shillings ($900,000) allocated for the festival be spent on expanding a congested road serving Mwanza Airport in northern Tanzania.
Magufuli scrapped celebrations due to take place in December to mark Tanzania's independence day, saying it would be "shameful" to spend money on the occasion while a cholera outbreak was afflicting the East African country. Instead, the president urged the public to use the day to clean up the country and was pictured picking up rubbish and sweeping the streets outside Tanzania's State House.
Besides canceling national holidays, the president has launched a crackdown on unnecessary government expenditure and corruption. Magufuli has suspended foreign travel for all ministers except the president, vice-president and prime minister, and sacked a swathe of port officials in December 2015 after it emerged that thousands of containers entering the port had gone missing without taxes being paid on them.
Most recently, the president—who is nicknamed "The Bulldozer" for his proficiency in building roads during a stint as Tanzania's works minister—promised to cap the salaries of civil servants at $7,000 per month, an almost two-thirds cut for some senior officials earning up to $18,000 per month.