Tanzanian President Fires Officials for 'Funneling Earthquake Donations'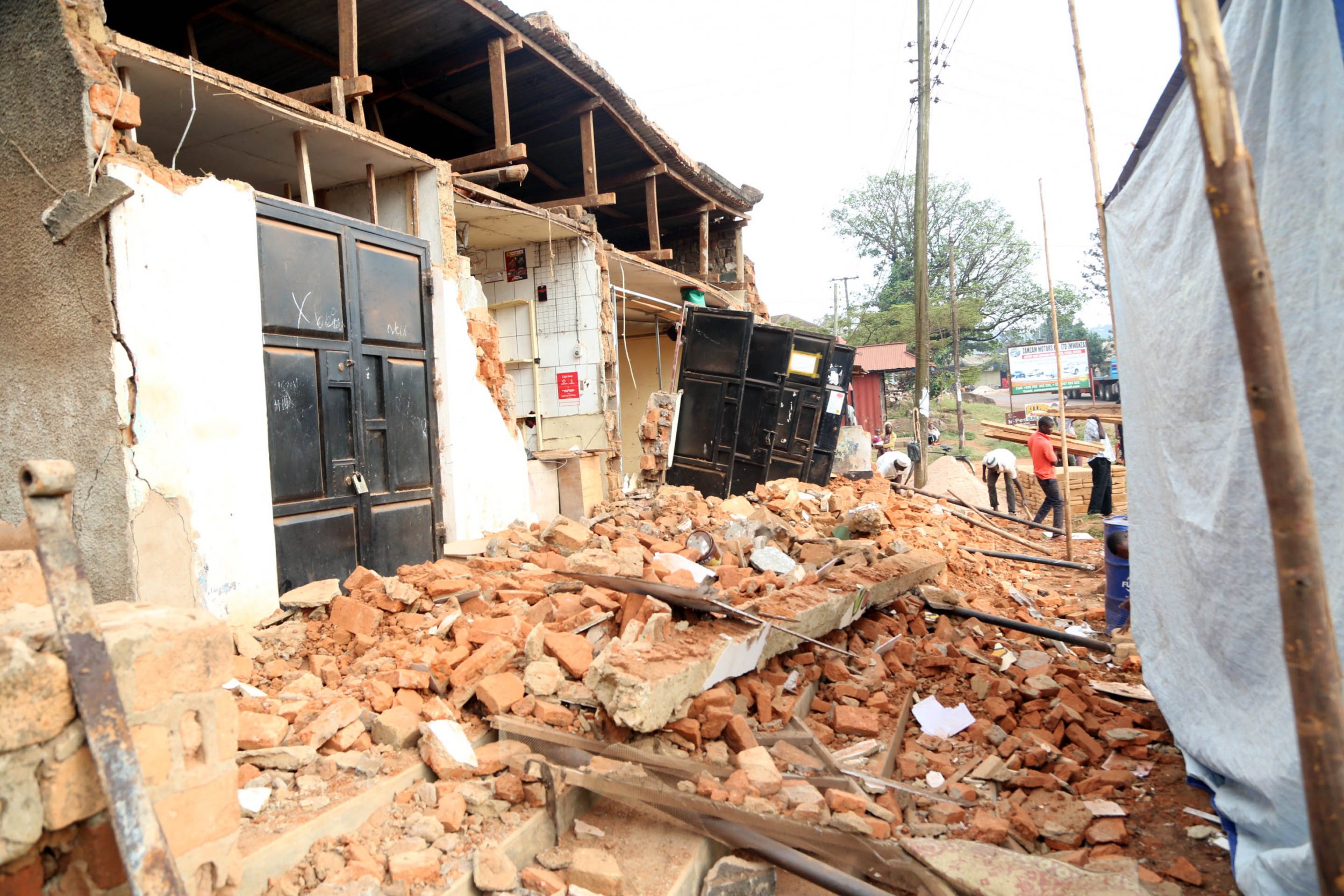 Tanzanian President John Magufuli has sacked two top officials for allegedly funneling donated funds intended for the victims of a deadly earthquake into a bogus bank account.
A magnitude 5.7 earthquake struck the northwestern region of Kagera on September 10, killing 19 people and injuring hundreds. The incident caused significant damage, particularly in Bukoba—a city with a population of more than 70,000 people—and the government set up a bank account to raise funds for the victims and their families.
A statement from the presidency also confirmed that, alongside the two sackings, the chief accountant on Bukoba's municipal council had also been suspended for alleged conspiracy to facilitate the fraud, Tanzanian daily The Citizen reported Wednesday.
Foreign governments have made donations to assist Tanzania in recovering from the quake. The Indian government, led by Prime Minister Narendra Modi, made a donation of 545 million Tanzanian shillings ($250,000). Other countries in the region—including Kenya, Uganda and Burundi—have helped out by donating money, food and supplies for victims, according to The Citizen.
The three officials are alleged to have opened a bank account with identical details as the government account used to receive donations on behalf of the earthquake victims. The named suspects are Kagera's regional administrative secretary Amantius Msole; Bukoba municipal council director Steven Makonda; and accountant Simbaufoo Swai. They have not yet commented on the allegations.
Magufuli has led a crackdown against corruption since his election in October 2015, including forcing public officials to sign an integrity pledge before assuming office and firing dozens of port officials in December 2015 after discovering thousands of containers had entered the port without taxes being paid on them.