Donald Trump Saying 'N-Word' on Tape Could Increase Support From Followers: New York Times Columnist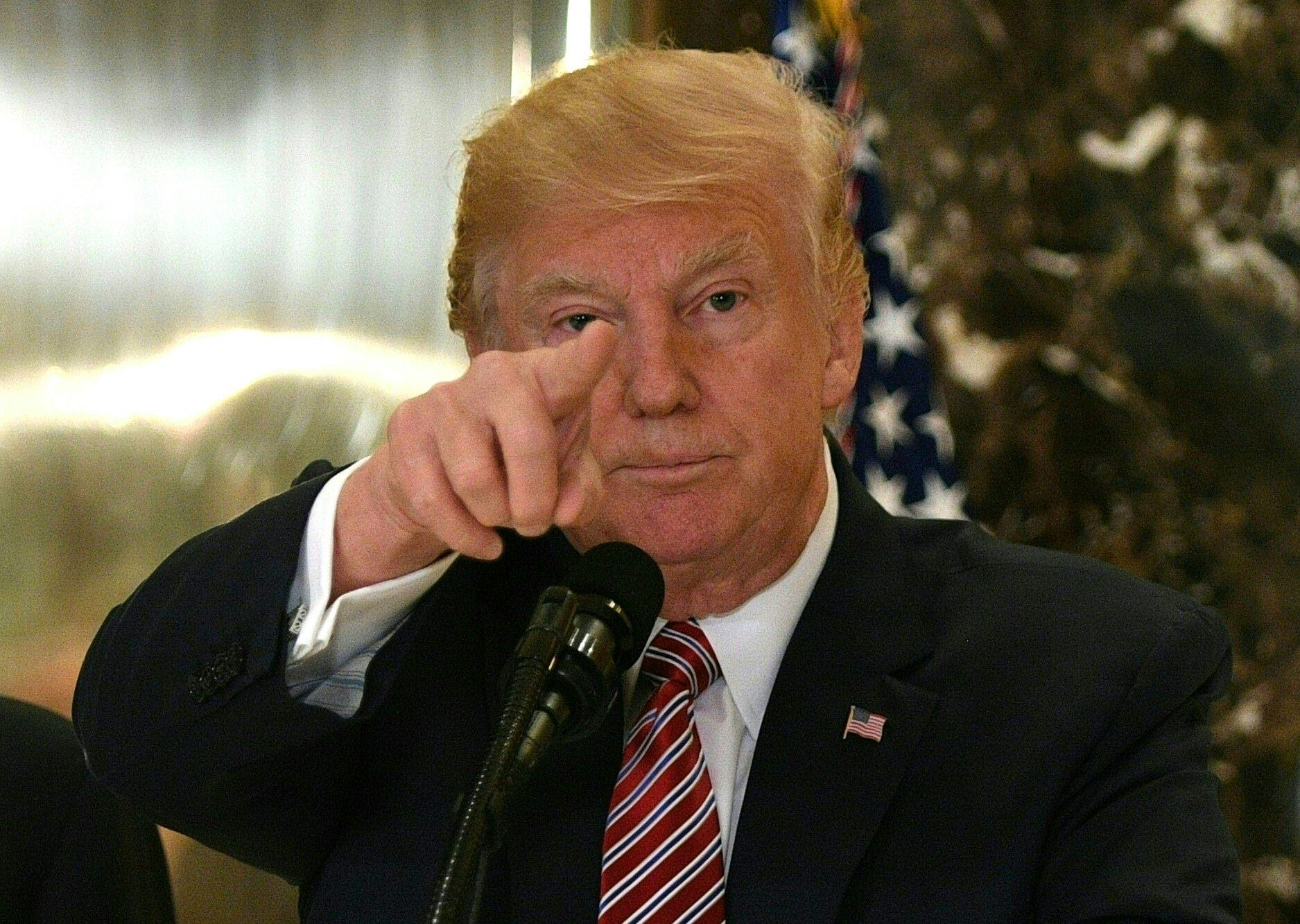 Among the most explosive claims that former White House aide Omarosa Manigault Newman made in her new book Unhinged: An Insider's Account of the Trump White House, is that there is a tape of President Donald Trump saying the "N-word" in his reality television days on The Apprentice.
While many have shuddered at the thought of such a tape existing, New York Times columnist Charles Blow has claimed that it would actually boost Trump's popularity among his followers.
"I think if you found a tape of him saying the 'N-word,' it might actually increase his support among the people who support him," Blow said on CNN Wednesday.
"This does nothing to them, they are so baked in, they believe wholeheartedly in this approach that he is taking and none of these insults to people who look like me hurt them because it is not them," continued Blow, who is black. "And it is not a betrayal of their belief of him, it is not a betrayal of what they want him to do. This is exactly what they want him to do."
Blow then referenced Trump's much-criticized reaction to last year's deadly rally in Charlottesville, Virginia, when he blamed both white supremacists, who started it, as well as the other side.
"If you're still supporting him after Charlottesville," Blow said, "If you're still supporting him after what he said about Haiti and an African country, if you're still supporting him what he said about Mexicans, if you're still supporting him after he said that Islam hates us, then this is what you want from him."
The columnist concluded: "This is who he is, this is what they accepted, this is what they want."
Trump tweeted on Monday that former Apprentice producer Mark Burnett "called to say that there are NO TAPES of the Apprentice where I used such a terrible and disgusting word as attributed by Wacky and Deranged Omarosa. I don't have that word in my vocabulary and never have. She made it up."
But White House press secretary Sarah Huckabee Sanders on Tuesday said she couldn't guarantee that there isn't a tape of Trump uttering the racial slur.
"I can't guarantee anything," Sanders said. "But I can tell you that the president addressed this question directly. I can tell you that I've never heard it."
"I can tell you that if myself or the people that are in this building serving this country every single day doing our very best to help people all across this country and make it better, if at any point we felt that the president was who some of his critics claim him to be," she said, "We certainly wouldn't be here."
Blow has previously likened Trump to Nazi Germany leader Adolf Hitler.