Tapes Show How Fed Was Soft on Goldman Sachs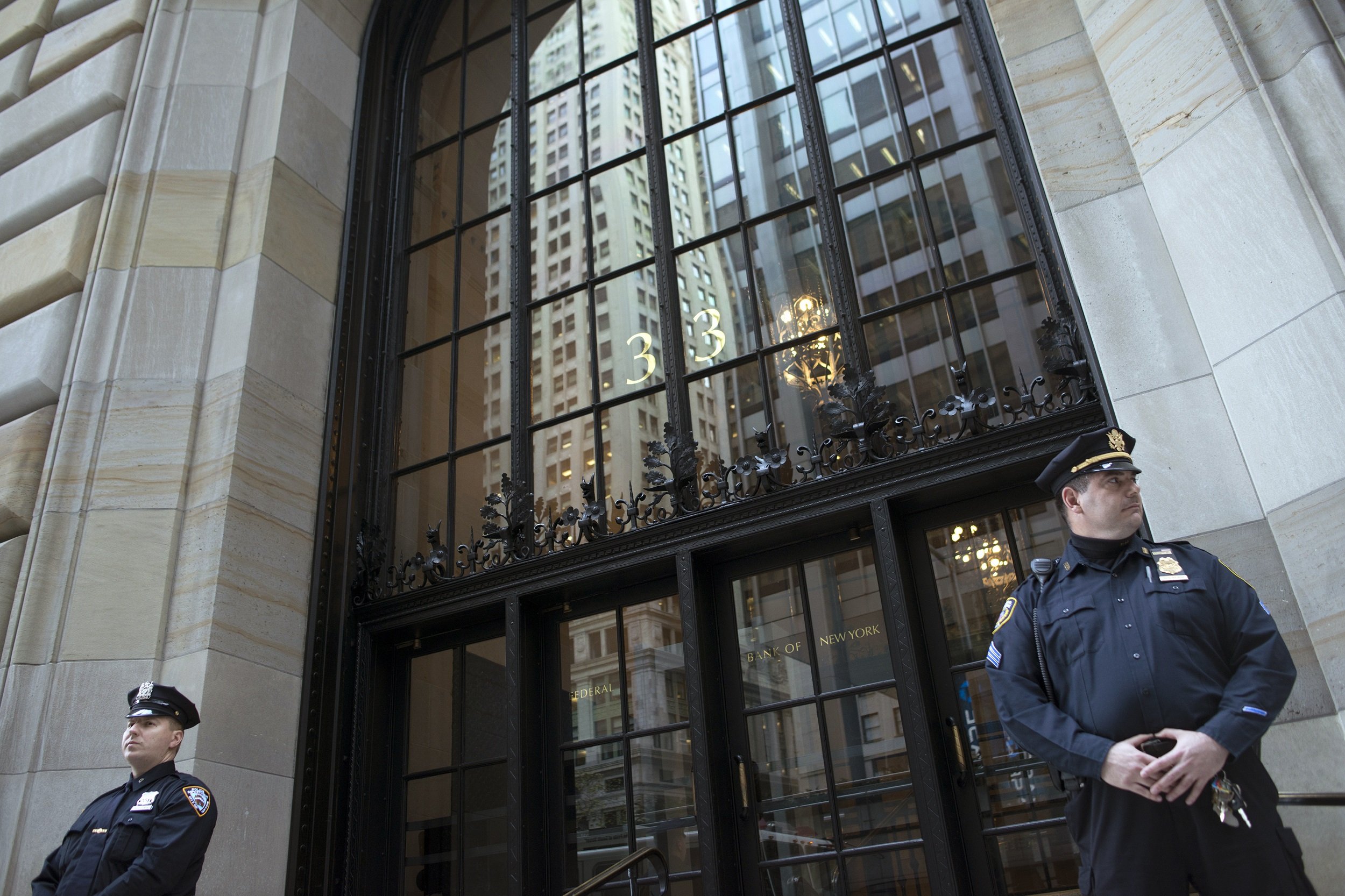 Turns out Wall Street banks weren't the only cause of the 2008 financial crisis, the worst economic collapse since the Great Depression. The Federal Reserve, the nation's central bank, also played a previously unknown role, and an unusual whistle-blower has the goods to prove it.
Secret audio recordings made in 2012 by a former Fed employee of conversations between high-level staffers inside the New York Federal Reserve, the branch that oversees Wall Street, show how the agency was afraid of offending powerful banks, most notably Goldman Sachs. The recordings, detailed in an explosive story on Friday by ProPublica and NPR, are a bombshell that sweeps back some of the veil of secrecy surrounding the Fed's handling of the financial crisis to expose a culture of deference toward Wall Street, institutional paralysis and a culture averse to speaking up and challenging conventions.
More than four dozen hours of recordings, made by Carmen Segarra, a former Fed examiner, suggest that the Fed was far from the neutral, objective, evenhanded regulator it is supposed to be. Instead, the recordings show how red flags raised in a secret report done in 2009 by an independent investigator tasked with critiquing the New York branch appear to have been ignored even three years later. The report by the independent investigator, David Beim, a Columbia University finance professor, was commissioned as a warts-and-all review by New York Fed President William Dudley, a former Goldman Sachs partner, in late 2011.
The 27-page report by Beim, himself a former Wall Street banker, was not pretty. At the rockiest time in modern financial history, the Fed was plagued by deference toward Wall Street, a fear of taking risks that could alienate colleagues or banks and excessive secrecy inside its own ranks. The Fed, the Beim report concluded, needed creative, independent thinking about global financial problems; a way to rid itself of "regulatory capture," in which the agency did not adequately challenge the banks behind the crash; and fresh blood willing to ask questions and challenge conventions.
The report was released in 2011 by the federal Financial Crisis Inquiry Commission but was buried in a dump of related documents until the ProPublica/NPR story detailed it.
The Beim report prompted Dudley to appoint Segarra in late 2011 as chief examiner of Goldman Sachs, arguably the most powerful bank on Wall Street. She was fired after only seven months, after upsetting Goldman Sachs and Fed officials with her findings.
Recordings reveal how Segarra tried to persuade higher-ups at the New York Fed that Goldman Sachs needed a firm policy regarding conflicts of interest, one of several negative conclusions she had come to about the bank. She was shot down. "Why do you have to say there's no policy?" complains Segarra's unidentified boss in one recording.
Another recording shows how the New York Fed caved to Goldman Sachs's insistence that it complete a deal with Spanish bank Banco Santander, even though Fed staffer Michael Silva thought the deal was "window dressing" designed to make the Spanish bank appear healthier than it really was.
The recording also suggests how in the fall of 2008, Fed staffers were akin to a deer in the headlights. As Lehman Brothers declared bankruptcy and a large money market fund, where shares are never supposed to trade for less than one dollar, "broke the buck," confusion and paralysis reigned. In one recording, Silva, a former chief of staff to then New York Fed President Timothy Geithner, vomited. Silva, according to the recordings, later felt disappointed when Goldman Sachs did not step in to help save Lehman, a hesitance that deterred other banks.
"It was extraordinarily disappointing to me that they weren't thinking as Americans," Silva says in the recording.
Segarra sued the New York Fed last fall in Manhattan federal court over her firing. In the complaint, she says that Silva said during an unspecified meeting that the Fed "possessed information about Goldman that could cause Goldman to 'explode.'" A federal judge dismissed her claims last April. Prior to the lawsuit's filing, Goldman Sachs attempted to negotiate a settlement with Segarra for around $7 million, court papers show.
The Fed, which injected hundreds of billions of bailout dollars into Wall Street banks to avert a global financial collapse, and the Justice Department, which has been criticized for not putting any senior executives from banks or lenders in jail, are both increasingly seen as having been too soft on Wall Street.