Tara Reade's Lawyer No Longer Representing Her in Joe Biden Sexual Assault Allegation
Lawyer Douglas Wigdor announced on Friday that his firm will no longer be representing Tara Reade in her sexual assault allegations against former Vice President Joe Biden.
"Our decision, made on May 20, is by no means a reflection on whether then-Senator Biden sexually assaulted Ms. Reade," the statement said.
Wigdor has been a leading attorney throughout the #MeToo movement who is best known for bringing cases against Fox News, Bill O'Reilly and Harvey Weinstein.
Although Wigdor did not provide a reason for leaving, he said, "Much of what has been written about Ms. Reade is not probative of whether then-Senator Biden sexually assaulted her, but rather is intended to victim-shame and attack her credibility on unrelated and irrelevant matters."
When contacted by Newsweek, Wigdor responded by email, saying, "We will not be providing further comment."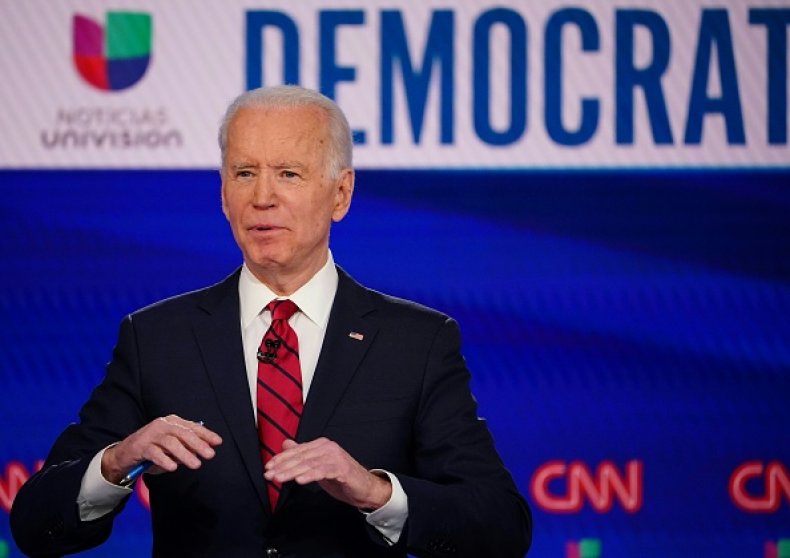 His statement comes a day after defense attorneys in California questioned the legitimacy of Reade's testimony in cases for which she was an expert witness on domestic violence.
Reade testified under her old name Alexandra McCabe as a government witness for nearly a decade in Monterey County.
Concerns that Reade misrepresented her educational qualifications rose after Antioch University officials claimed Reade never completed her bachelor's degree at their Seattle campus.
Reade told The New York Times that she obtained her degree through a "protected program" at the time because she had been a victim of spousal abuse, which led her to change her name and has thus confused the school about her gradation status. Karen Hamilton, an Antoich spokesperson, has disputed this arrangement to the Times.
Reade went on to receive her law degree from Seattle University under her new name.
Despite his high-profile plaintiff cases, Wigdor is a conservative Republican and a prominent supporter of President Donald Trump.
"We genuinely wish Ms. Reade well and hope that she, as a survivor, is treated fairly," he said Friday, "We have and will continue to represent survivors regardless of their alleged predator's status or politics."
Biden has straight out denied the allegations against him, saying in a statement on May 1, "They aren't true. This never happened."
"As a presidential candidate, I'm accountable to the American people. We have lived long enough with a president who doesn't think he is accountable to anyone, and takes responsibility for nothing. That's not me. I believe being accountable means having the difficult conversations, even when they are uncomfortable. People need to hear the truth," Biden wrote.
Newsweek reached out to the Biden campaign but did not receive comment before publications.
Reade's allegations against the presumptive Democratic nominee have called into question the role politics play in incidents of sexual misconduct. Many Democratic politicians who have voiced support for Biden amid these allegations have come under criticism for defending him despite previous oppositional views regarding incidents in the past.