'Empire' Star Taraji P. Henson Says Harvey Weinstein Blocked Her From Landing Major Movie Role Over Race
Taraji P. Henson claimed disgraced ex-movie mogul Harvey Weinstein barred her from landing a major movie role in 2014's St. Vincent. Theactress said she was denied the part due to race.
Directed by Theodore Melfi, St. Vincent tells the story of Maggie (Melissa McCarthy), a struggling single mother, as she leaves her 12-year-old son Oliver (Jaeden Lieberher) in the care of Vincent (Bill Murray), ultimately sparking a friendship between the two.
In Henson's 2016 memoir Around the Way Girl, she opened up about how Melfi wrote the part of a stripper mother with her in mind. The character in question, Daka, was later played by Naomi Watts, who would later earn a Screen Actors Guild Award nod in the Female Actress in a Supporting Role category.
Henson, 48, revisited this experience when speaking to The Guardian in an interview published Friday. She suggested Weinstein's decision to insist on casting Watts over her was a matter of race.
"Basically, I don't think he saw my box-office appeal," Henson said. "What I heard — I didn't sit down with the man — is that he wanted someone who was known internationally, so they got Naomi Watts."
Henson added, "I never wished anything bad on the man. I was just, like, 'OK, he'll see. That's another person who'll have to eat crow. How would you like yours? Fried? Toasted?'"
A representative for Weinstein, 66, issued a statement to Vanity Fair in regard to Henson's comments via The Guardian, denying Henson's allegations.
"Simply because someone says something does not make it true, and the continuous drumbeat of any Hollywood star who believes that he or she can gain greater reverence by invoking Weinstein's name is just getting tiresome," Weinstein's rep explained to Vanity Fair. "The fact here is that Ms. Henson is a terrific actor and that is why she starred in five films connected to Weinstein. To make this about anything other than that is shameful."
While Henson missed out on appearing in St. Vincent, she later starred in Melfi's Hidden Figures in 2016. For her role in that film as real-life NASA mathematician Katherine Johnson, Henson earned an NAACP Image Award. She also scored accolades alongside her fellow Hidden Figures castmates at the Screen Actors Guild Awards and the Satellite Awards.
Henson currently stars as Cookie Lyon on Empire, adding a Golden Globe Award and two Primetime Emmy nominations, among other accolades, to her list of successes.
Representatives for Henson didn't immediately return Newsweek's request for comment. Weinstein's rep declined to comment further on the matter.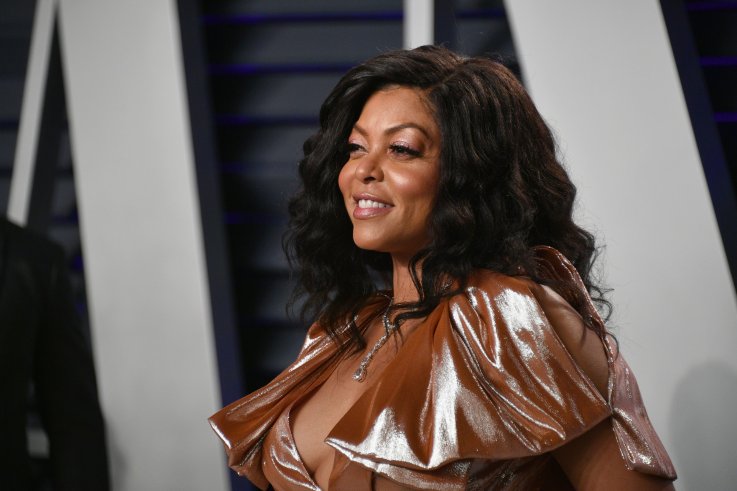 'Empire' Star Taraji P. Henson Says Harvey Weinstein Blocked Her From Landing Major Movie Role Over Race | Culture