Target Customer Notices Price Hike on 'Black Girl' Wine in Viral TikTok
A Target customer was recently stunned to find that wine marketed toward the Black community cost more to purchase during Black History Month.
TikTok user @thempmalloy has generated over 191,000 views on a video in which he compares prices of Black Girl Magic wine, produced by the McBride Sisters.
The 21-second clip shows a large label that says $22.99 for a bottle of 750 mL rosé or riesling white wine. Then, he flips the placard over to unveil a small, standard-size price tag that states the same items are normally $18.99.
The man threw his hands up, saying, "What in the hell?"
"Dear @target...I'm just trying to understand, how did you'll charge MORE for the wine and it's supposed to be #blackhistorymonth?" the video's caption says.
"The pricing display was outdated and we apologize for the error," Nina Terrero Groth, a spokesperson for Target, told Newsweek. "We've since corrected it to reflect the current, accurate price."
The wine, as described by its creators, "is more than a phrase."
"It's a feeling. A look. A mood. A taste," their website describes. "The McBride Sisters Collection Black Girl Magic Wines are Robin and Andréa's personal ode to their culture and story, inspired by the magic and resilience of Black women, to be enjoyed by all."
Newsweek reached out to the company for comment.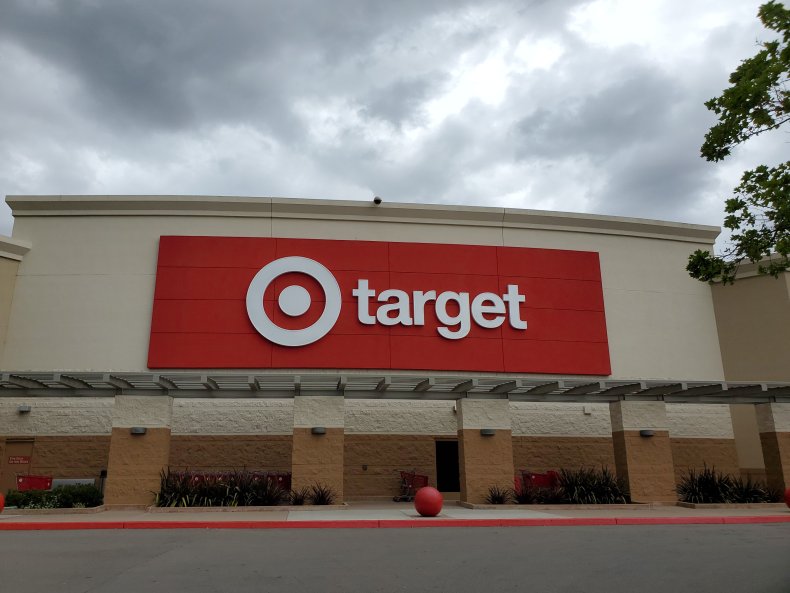 One TikTok user commented that they saw this video and actually emailed the McBride Sisters to inform them of the price hike.
Some encouraged the customer to visit stores like Trader Joe's, where the wine has allegedly been available for purchase for a few years.
Others encouraged them to take a photo of the original price and claim that the store was price gouging.
Price gouging "refers to when retailers and others take advantage of spikes in demand by charging exorbitant prices for necessities," National Conference of State Legislatures says, mentioning natural disasters or states of emergency.
They said that 39 states, including other territories, have statutes or regulations that define price gouging during times of disaster or emergencies.
Others said that wasn't the point.
"Y'all keep saying price match but that's not the issue," one user said. "It's not really on sale and they have a sign that says it is."
"Corporate companies only support for their financial gain!" another user said. "We have so much buying power and we're the only ones who don't know it."
"THIS IS WHY WE SHOP BLACK OWNED DIRECTLY AND NOT WITH THESE PERFORMATIVE CORPORATIONS!" another user said.
Updated 02/09/2022, 6:34 p.m. ET: This story has been updated with comments from Target spokesperson Nina Terrero Groth.