Mom Shares Daughter Quitting Target on Intercom Speaker, Calls It 'Epic'
The moment a Target employee quit her job using the store's intercom system has gone viral online, after her mom posted it to TikTok.
Former Target worker Megan Gray took to the store's speaker in the clip, informing everyone in the store that she was resigning from the role, which her mother said she worked for two years.
In eight days the video has gained over 400,000 views on her mom's account under the name @4thteirheaven.
"Attention Target guests and Morgan. This is Megan Gray from the front and I want to let you know that I quit and I'm done with this company. Please actually respect your employees and care about our safety for once, and I hope you have a good night," she said across the store.
The mom captioned the clip: "If only I had quit Mormonism like my daughter quit Target," and added: "When your daughter quits Target in an epic way," on screen.
Gray's mom explained in an email to Newsweek why her daughter had decided to quit, citing fears for her safety: "Megan decided to quit for a couple main reasons. First off, she'd called me from work that night because there'd been an older guy parked out near the drive up delivery area for a few nights.
"Several employees were creeped out by him. So I went to the store to see what was going on, take pics of his car and plates, and talk to employees. After hearing that people felt uncomfortable I called the police. My daughter has been stalked at the store three times and was also followed out to her car."
"Could she have done it other ways? Absolutely. But I saw a girl pushed off her emotional cliff for several weeks prior to her Target resignation. Being stalked or intimidated at work by anyone is scary. She'd had enough," she added.
"Target doesn't do much unless stalkers steal from the store. In my time working there, I know how scared many girls have been, especially having to be outside in the dark bringing orders out. The second stalker was actually arrested this past summer. The police couldn't give details but did share, 'be glad he's off the street. He was scary.'"
The video can also be seen in full here.
Responses to the video ranged from former employees who claimed to feel similarly about Target from their experiences, to other employees who defended their time at the store, claiming they had good experiences as an employee.
"My daughter didn't quit for attention," assured Gray's mom. "She quit to draw attention to the feelings of violation workers feel every day, especially females when it comes to not feeling safe at work. She didn't post the video all over. I posted to my ex-Mormon TikTok because I honestly wish I'd stood up and left an abusive, unhealthy religion sooner than I did. We don't have to survive systemic abuses. We can leave."
"We've not heard from the store. Didn't plan on it. I'm honestly happy that there are so many quitting and looking for safer, less toxic places to work. After over a year working there myself, I get why young people are leaving these jobs. Most people would be shocked to see how poorly retail workers are treated by management and customers. The anxiety it causes is very real."
In a statement to Newsweek, a spokesperson for Target said: "The safety of our guests and team members is Target's top priority, and we take allegations of misconduct very seriously. We looked in these specific claims when the former team member was employed at Target, and again after her departure. And while we don't disclose the outcomes of internal investigations, we are committed to addressing team member concerns quickly and directly. We wish Ms. Gray well in her future endeavors."
Gray's intercom resignation is the latest from a Target employee to quit in this way. Ten days ago, former employee Edwin Pos went viral on TikTok after recording his similar resignation speech through the speakers.
"I'm quitting this whole a** job," he said. He went on to identify various co-workers and explain his issues with them in an expletive-filled rant, including referring to one woman as "that Karen-ass Lucifer Linda."
The employee also took aim at the store's stock problems and mannequins, ending the rant by saying: "F**k management. I quit, now go write an email about that, b***h."
The videos come as the U.S. (and especially the retail industry) faces a national labor shortage with employees across the country quitting at high rates.
According to data from the Bureau of Labor Statistics, August this year saw a record amount of workers quitting, with over 4.3 million Americans deciding to leave their jobs.
Of those, 730,000 were retail workers and September, the latest data available, saw another 685,000 retail workers quitting.
In contrast to the videos however, Target has reportedly seen very different quit rates than national statistics. Instead, Target's 2021 turnover rate was actually lower than 2019.
"Turnover is down significantly relative to 2019. So we feel really good about where our store is at. And as turnover decreases, you get so many benefits, we get team members that know their job. We get team members that know their guests that are in their stores because they are in their weekly. They can engage with them," noted John Mulligan, Target's Chief Operating Officer during the company's recent earnings call, as per Fox Business.
It's thought the lack of quitting Target employees on a large scale could be to the company's $15 minimum wage, along with upping flexibility and training employees in different roles.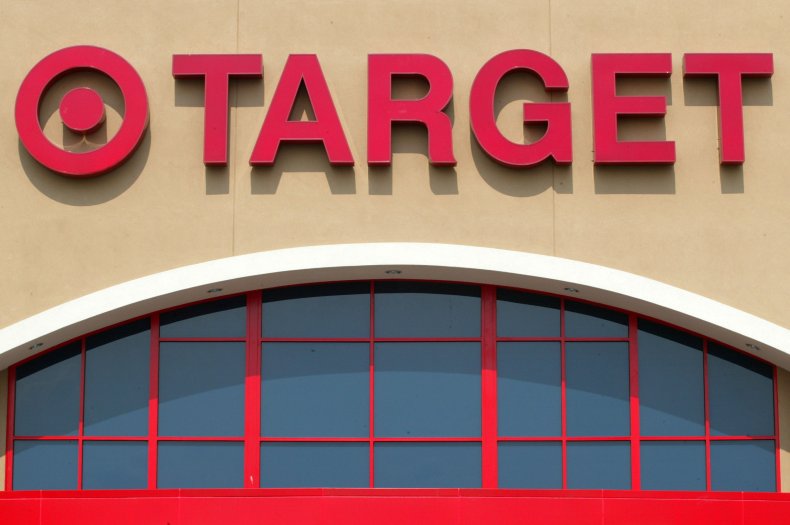 UPDATE 12/03/2021, 11:27 a.m. ET: This article was updated to include comments from Megan Gray's mom and Target.