Is Target open on Thanksgiving? Store Holiday Hours, When Does the Black Friday Sale Start?
Will Target be open on Thanksgiving, November 28, 2019? While Target won't be open during Thanksgiving Day, Target stores will be open on Thanksgiving evening ready for early Black Friday shopping.
Target stores will open at 5 p.m. on Thursday, November 28, and will remain open until 1 a.m. on Friday, November 29. Target stores will then re-open on Friday morning at 7 a.m.
Target Red Card holders and Target Circle members will get access to Black Friday discounts even earlier, as Target will offer early access to the sale on November 27 on Target.com. Red Card holders will have access all day and Target Circle members will have access from 6 p.m.
To become a Red Card holder, Target shoppers must apply for either credit or debit. They will receive five percent off every shop at Target, receive free two-day delivery and have an extra 30 days to return items. Or, shoppers can create a Target Circle account to earn one percent when they shop to later redeem at Target and will receive five percent off a birthday shopping trip.
According to Target, its best Black Friday deals include Element 65" Roku 4k UHD HDR Smart TV for $279.99, an Apple Watch Series 3 (GPS) FOR $169.99, and a Keurig K-mini for $49.99. Additionally, Target will have deals like 50 percent off baby items, buy-one-get-one-free sales on toy brands, and hundreds of discounts on home items.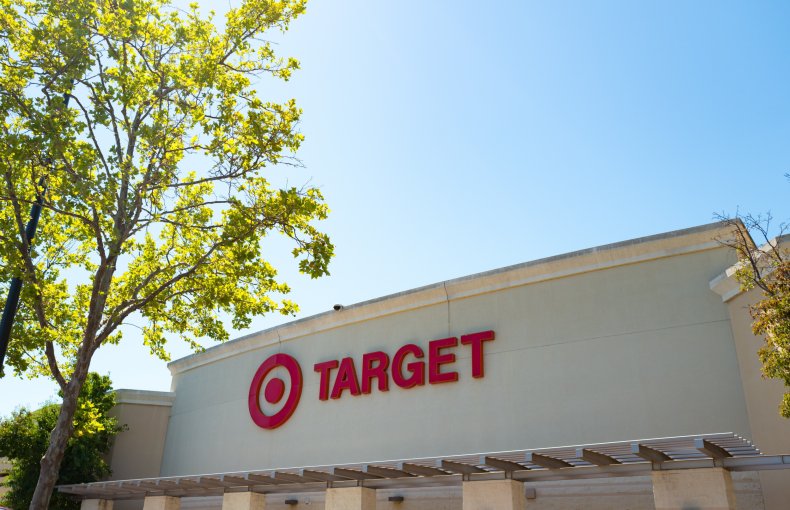 Shoppers who make a purchase of $50 or more on Black Friday, November 29 will receive a 20 percent off coupon that can be used online or in stores from December 3 through December 14.
From December 1 through December 8, Target is hosting a Cyber Week with more deals that are yet to be announced. Then, December 9 is Target's Green Monday, which will come with more discounts.
Target is also hosting its Weekend Deals until Sunday, December 15. The retailer will announce the deals each Tuesday on A Bullseye View.
Rick Gomez, executive vice president, chief marketing and digital officer at Target said: "This is the busiest time of year for our guests, and with the shortened season, we want to make it as easy as possible for them to cross everything off their holiday list at Target. That's why we're introducing HoliDeals, which will feature savings on thousands of items throughout the season."
Target is adding nearly $50 million to its payroll to ensure that its employees will be able to work during the holiday season. Target team members will be available instore on Thanksgiving evening to assist shoppers with their Black Friday deals.
There are 1,868 Target stores across all 50 states and Washington D.C. and Target employs more than 350,000 people.