Target Shipping to Beat Illegal Ivory Trade, Report Says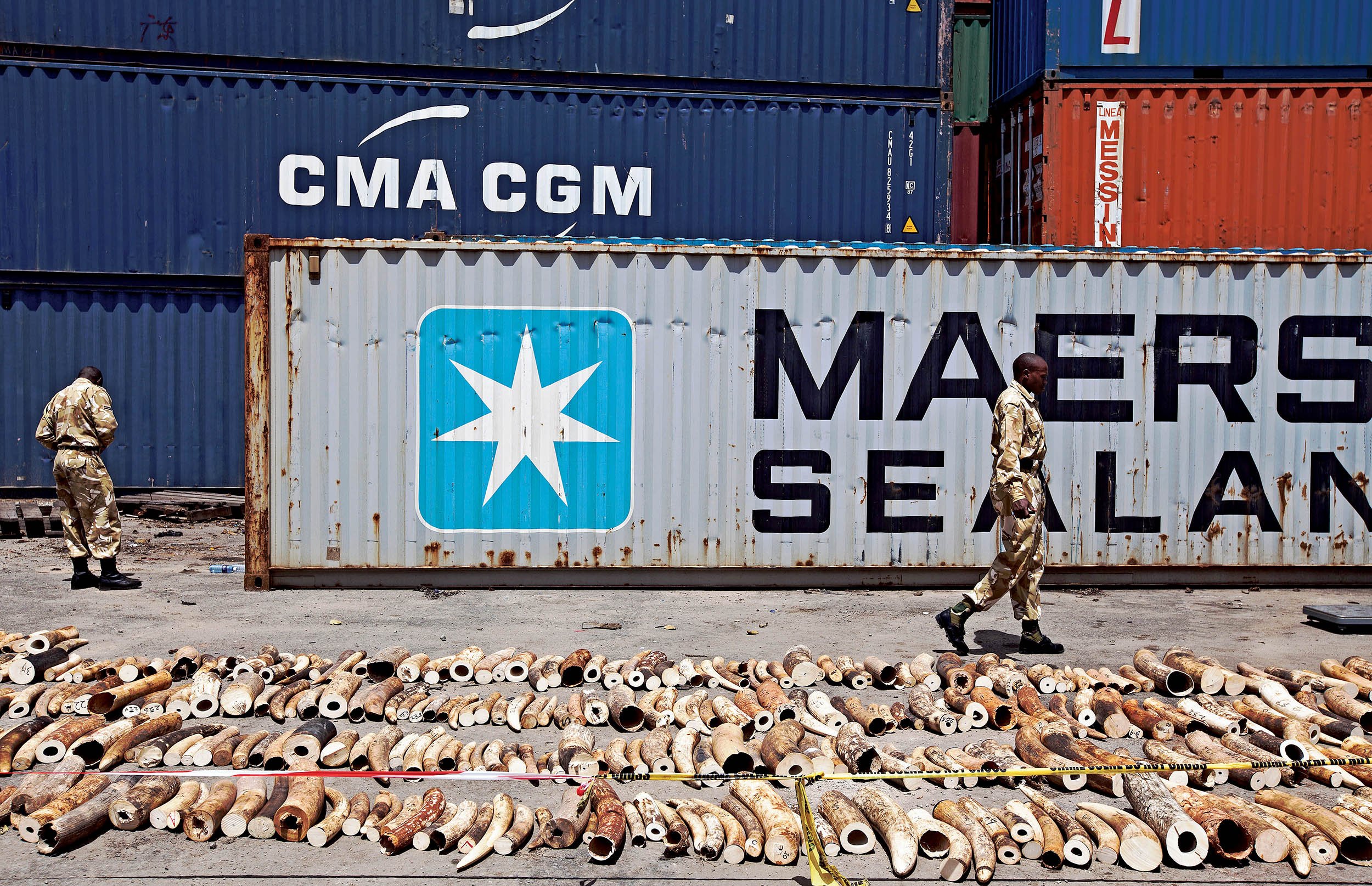 The trade in illegal ivory from Africa to Asia relies on as few as 200 shipping containers in a year, offering a weak point to target smugglers, a report released this week by the Born Free Foundation said.
The report highlights a tendency to focus on the beginning and the end of the ivory supply chain which sees up to 50 tons a year of ivory shipped to Asia after being illegally harvested from elephants, often in Africa's protected game reserves.
The report suggests instead placing emphasis on the ports and personnel involved in the shipment of ivory, suggesting that efforts should particularly focus on monitoring places the ivory leaves Africa such as ports.
The report comes at a particularly urgent time for efforts to protect the elephant, as more than 30,000 African elephants are being killed a year for their ivory. The rate at which they are being killed recently overtook their birth rate for the first time.
In-depth: Leakey's Last Stand: The Final Battle of Africa's Elephant King
The report, titled Out of Africa: Mapping the Global Trade in Illicit Elephant Ivory, was compiled by C4ADS, an NGO that focuses on global conflict and security issues through research and analysis.
The typical large-scale ivory seizure is between one and three tons, carried in 20 or 40 foot-long containers, while the main transportation route is from Africa to East Asia, particularly China, Thailand, and Vietnam. In China, ivory wholesales at $2,100 per kilogram.
Tanzania was described as the "epicentre" of the current poaching crisis and as being tied to high-level corruption, whereas poaching in Kenya was linked to domestic corruption, organized crime and local poverty, including Somali poaching gangs.
"What we want to do is get a commitment from freight companies that they will not allow themselves to be used for this nefarious wildlife crime, the CEO of Born Free, Adam Roberts explained in an interview with National Geographic.
Newsweek correspondent Graham Boynton has recently written about African elephant poaching and the conservation efforts of Richard Leakey, who has had attempts on his life as a result of his work. He was sceptical about the report, saying that the work Leakey and Dr Paula Kahumbu do on corruption was more effective.
"It's a matter of organised crime in Africa and Asia simply not caring about the elephants, he said. "Combined, you have big scale corruption."