Opponents 'Testing' Target's Trans-Friendly Bathroom Policy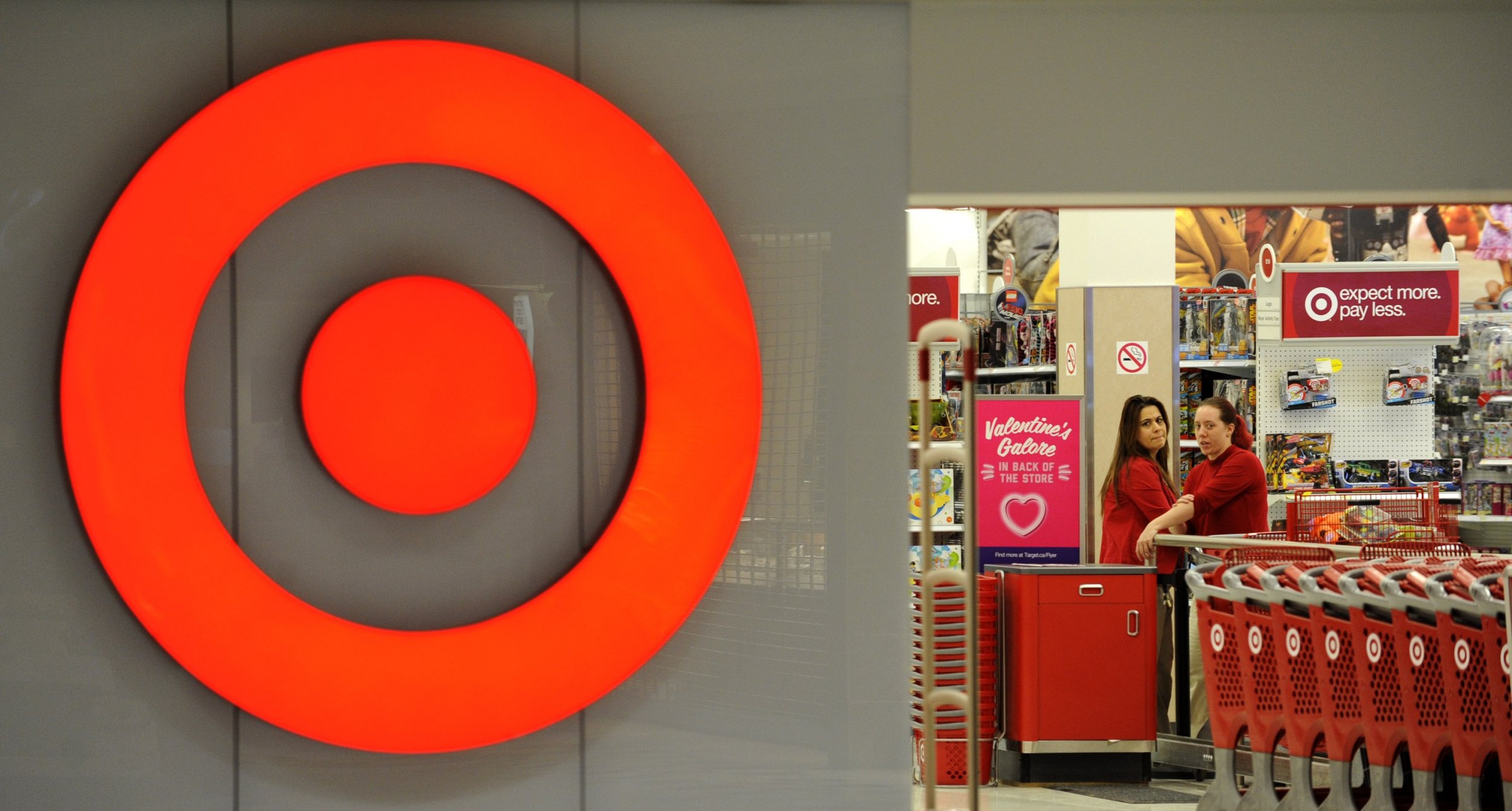 Updated | The fight over transgender access to bathrooms has heated up this week, as an anti-LGBT group claims to be "testing" Target's new policy that allows transgender people to use its bathrooms according to their gender identity, rather than the sex listed on their birth certificate.
Target last month released a statement that said it welcomes "transgender team members and guests to use the restroom or fitting room facility that corresponds with their gender identity."
Target is among several businesses and entertainers that have stood up for "inclusivity...equality and equity" since legislation targeting LGBT persons and limiting the ability of transgender people to use bathrooms has been introduced and signed into law in North Carolina and Mississippi. A number of similar bills are being debated in other U.S. states.
On Wednesday, the U.S. Justice Department informed North Carolina Gov. Pat McCrory that House Bill 2, which he signed into law in March, violates the U.S. Civil Rights Act. The department gave state officials until Monday to "remedy the violations... by confirming that the state will not comply with or implement HB2," according to a letter.
Shortly after Target made its announcement, the American Family Association (AFA), a Mississippi-based organization that describes itself as pro-family and says its goal "is to restore a strong sense of biblical values to American public life," called on the public to boycott the retailer. Its petition, launched two weeks ago, had nearly 1.2 million signatures as of Wednesday morning. The petition says, "Target's store policy endangers women and children by allowing men to frequent women's facilities," but it doesn't mention anything about women entering men's bathrooms. Target's new policy covers both gendered bathrooms.
"We've already had people testing this, going into Targets, men going into bathrooms," Sandy Rios, director of government affairs for the AFA, told Breitbart News's radio show on Monday.
"There is no question that when you say there is no barrier in the bathroom...you have no restrictions, the net effect will be people will not be stopped," she said.
The Southern Poverty Law Center, which says it was founded as a civil rights organization and works to highlight extremist and hate groups across the U.S., lists the AFA as an extremist anti-LGBT organization and currently highlights the AFA as a "featured hate group" on its website. The SPLC last week suggested that the Breitbart News Network is becoming the "media arm of the 'Alt-Right'," which it defined as "the extremist fringe of the conservative right" that encompasses racist, race-baiting, anti-Muslim and anti-immigrant sentiments.
"The American Family Association has not asked anyone to enter a Target store with the intention of discussing the bathroom policy on video," Tim Wildmon, president of AFA, said in a statement emailed to Newsweek. ""Some citizens have acted out of their own concern in their local Target stores."
When asked to respond to Newsweek's questions about Rios's comments that suggest that the AFA has sent people into Target bathrooms, the AFA directed Newsweek to an outside PR agency, which did not reply to the questions.
Last week, a YouTube user calling himself Coach Dave posted a video that shows him confronting a Target employee about the store's bathroom policy. Another user, who uploaded a video under the name Chuck Netzhammer, shows a man standing outside a Target store in a Confederate flag bikini top with a sign reading: "Target lets me tinkle with 6 yo girls!"
"Target is being made an example for good reason on this issue because they stepped out and have taken this stand on a very unpopular issue. This really is just common sense," Rios told Brietbart News. "We're making an example of Target so that all the other retailers will not follow suit."
Earlier this week, reports of an active shooter inside an Illinois Target store turned out to be a man in the women's bathroom who was protesting the store's policy.
Target had not responded to queries from Newsweek as of press time.
This article has been updated to include new information from the Justice Department.