Targeting China's Serial Infringers | Opinion
Sen. Jim Inhofe on Monday introduced a new bill that would place strict rules on Chinese mobile device manufacturers who refuse to pay licensing fees they owe to U.S. companies that developed cutting-edge wireless technology used in Chinese mobile devices. This legislation would make the U.S. the only country with an expedient and fair mechanism to enforce licensing commitments through specific market access restrictions, which is long overdue.
If the effort in Congress is successful, American companies will finally be paid the substantial licensing fees from Chinese mobile device makers–often billions of dollars throughout the duration of the license–to reinvest in the research and development that fuels innovation and creates jobs. Congress, with the support of the Biden administration, must swiftly pass this legislation, as any delay threatens to cede U.S. mobile technological leadership to China.
This problem has been building for years. For research and development companies, license fees are the fuel for conducting long-term research. While the majority of companies outside China have played by the rules and paid reasonable license fees, Chinese companies have used a variety of inappropriate tools and practices to prevent or prolong their payment of fair royalties—a pernicious practice known as a "hold out."
Chinese companies have been able to use these wrongfully withheld funds to drive their research in mobile technologies, while U.S. companies have been denied the fuel for their research, allowing Chinese businesses to leap ahead.
If passed, this legislation would quickly end this inequity. Here's how it would work. Standards essential patent (SEP) holders that do research and development in the U.S.—companies, universities, or research labs that develop wireless infrastructure (4G, 5G, 6G, etc.)—would report evidence of Chinese mobile devices imported and sold in the U.S. without having paid proper royalties or license fees for the technology.
The violating company would then be placed on a watch list maintained by the Commerce Department for a period of up to one year. During this time, the infringing Chinese mobile devices may still be imported and sold in the U.S. However, during this period the two companies must also resolve their royalty dispute, either through arms-length negotiation or independent, binding arbitration.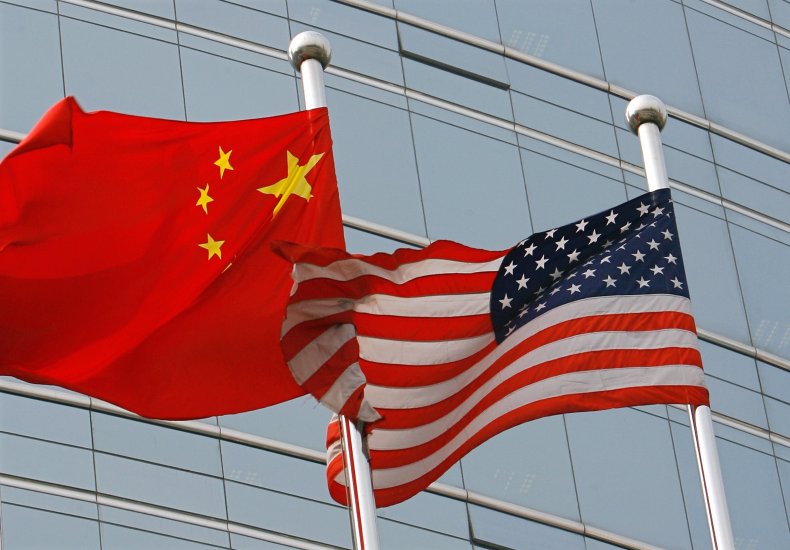 If the Chinese company fails to negotiate or arbitrate a resolution during this period, they will then be placed on the Commerce Department's Entity List, which results in a ban on the importation of their devices until appropriate licenses are secured.
By exhibiting a strong commitment to enforce licensing commitments, and establishing a process that fairly settles wireless disputes, the United States will cement its role as the leader in wireless development under fair and equitable principles—from cellular, Bluetooth and the internet of things. And U.S. companies who have been paid the fair license fees will be able to use those funds to drive groundbreaking research and counterbalance Chinese companies actively flooding the "standards boards"–tilting the worldview for 21st century technology toward China and away from the U.S.
President Joe Biden promised to prevent U.S. intellectual property from being stolen by setting forth clear demands and specific consequences if China's government does not stop cyber espionage against U.S. businesses. He also promised his administration will implement new sanctions against Chinese firms that steal U.S. technology, cutting them off from accessing the U.S. market and financial system.
This legislation puts us on that path toward a more even playing ground. Then it's up to the Chinese companies to act in good faith, pay fair licensing fees and help contribute to the world's technological advances.
Bill Merritt is president and CEO of InterDigital, a mobile technology and research company and one of only a handful of 5G players in the U.S. that earns royalties for cellular-technology patents.
The views expressed in this article are the writer's own.