Targeting of Medical Facilities by States Must End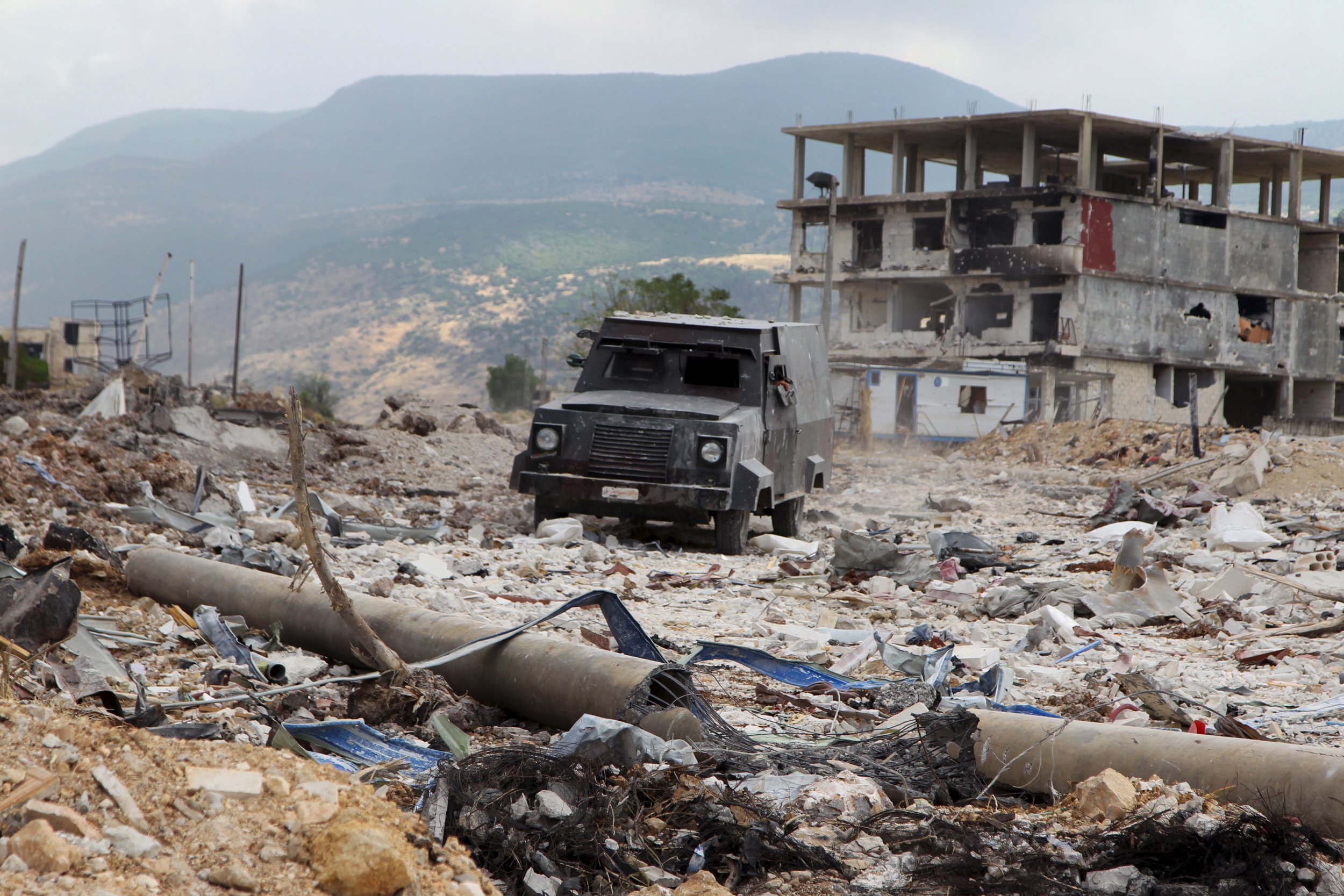 As 2015 has drawn to a close, things are taking a turn for the worse for people living in conflict zones. Attacks on medical facilities, patients and medical staff are an extremely worrying trend, ultimately depriving people trapped in these areas of much-needed health care.
For the teams of Médecins Sans Frontières/Doctors Without Borders (MSF), attacks such as these are nothing new. They happen in all the conflict zones in which we work, often perpetrated by armed rebel groups or other militias. In the past year in South Sudan, MSF health staff, patients and health facilities have all been brutally targeted because they were part of specific communities. In Central African Republic, the situation is no better: As part of the inter-communal violence devastating the country, clinics—including those of MSF—have frequently been looted and medical staff killed. In Sudan's South Kordofan region, in June 2014 and January 2015, the Sudanese Air Force directly targeted an MSF hospital.
What has emerged in recent months is an increase in the number of attacks not by militias, but by state militaries, including those of Syria, the U.S., Russia, Saudi Arabia and Israel.
On 3 October, an aerial attack by the U.S. military destroyed MSF`s 150-bed trauma centre in Kunduz, Afghanistan, killing 42 people, mostly patients and medical staff. This attack was unprecedented for MSF in that it was carried out by a U.S. warplane equipped with sophisticated technology that enabled it to accurately target the central hospital building, which it bombed repeatedly over the course of one hour. These attacks occurred despite the fact that the hospital's GPS coordinates had previously been shared with the U.S. and Afghan military, and despite MSF making a series of desperate phonecalls to U.S. and Afghan command during the attack. The hospital—which was the only trauma centre in northeastern Afghanistan—was completely destroyed, depriving thousands of people in Kunduz of emergency care.
On 12 November, Israeli Special Forces stormed a hospital in Hebron, forcibly removing a wounded patient from his bed and killing a visitor who was in his room. The wounded man was also a patient of MSF, enrolled in our mental health programme.
On 27 November, a hospital supported by MSF in Haydan, northern Yemen, was targeted in an airstrike by the Saudi-led coalition. Patients and staff were able to evacuate the building between strikes, but the bombing lasted for two hours and the hospital was completely destroyed.
On 2 December, an MSF clinic in Taiz, southeastern Yemen, was hit by another coalition airstrike, wounding nine people, one of whom later died from their injuries. In both attacks in Yemen, the GPS coordinates of the health facilities had been shared with the military command of the Saudi-led coalition.
In Syria, the targeting of medical facilities and health staff observed since the beginning of the conflict has risen sharply in recent months. The addition of Russian airstrikes since September and the siege of Aleppo—the most populous city in the country—have taken a serious toll on health facilities, medical staff and patients. At least 12 hospitals were hit during October, six of them supported by MSF. According to Physicians for Human Rights, fewer than one third of Aleppo's hospitals were still functioning in early November, and 95 percent of the doctors in the city had either fled, been detained or been killed. They also report that 16 health facilities were hit by airstrikes during October, including ten bombed by Russian forces.
Whilst attacks on MSF hospitals by state militaries have happened before, we have never experienced such a succession of them. And never before have such attacks been so tolerated. The targeting of health facilities by states appears to have become acceptable—explained away as an unavoidable consequence of war.
The recent failure of the International Conference of the Red Cross and Red Crescent Movement to improve compliance with international humanitarian law raises serious concerns about the attitude of states to the systematic breaching of these rules.
Targeting and killing unarmed civilians by any armed group—whether criminals, terrorists, militias, rebels or state armies—is an abhorrent and cowardly act. To attack hospitals, killing medical staff and patients, adds a level of calculated cruelty. It destroys the last glimmerings of humanity amidst the brutality of war, where, inspired by medical ethics, health staff try to ease the suffering of human beings, regardless of who they are. It kills dedicated and courageous doctors, nurses and other medical workers, such as those in Kunduz, who are doing everything in their power to help people in times of difficulty and to make sure that hospitals remain neutral and impartial.
Most of all, such attacks result in enormous additional suffering for everyone trapped in conflicts: the wounded, pregnant women, children, the elderly, people with chronic diseases—all those no longer able to get the medical care they need.
In 2016, states must end their targeting of medical facilities and reaffirm their support to the Geneva Conventions and international humanitarian law. A world without war may be a distant dream, but a world where doctors and nurses can care for the sick and wounded without being targeted by violence is attainable. To make it a reality, we need to repeat the call, now and forever, for health facilities, health staff and patients to be protected and respected in times of war.
The views expressed are personal and do not represent an official MSF position.