'Tariff Man' Donald Trump Threatens China if Deal Doesn't Work, Internet Explodes With Jokes, Memes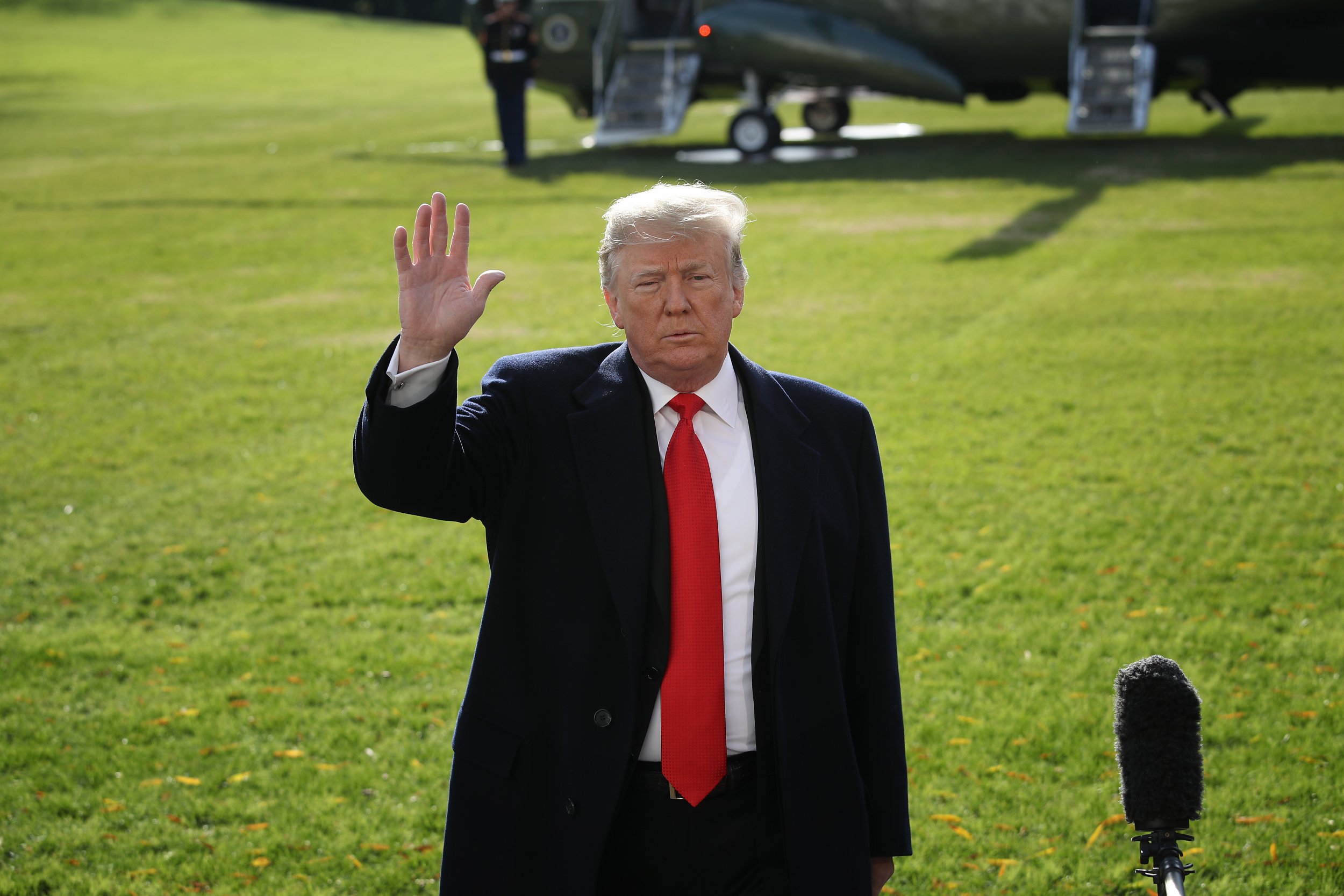 As President Donald Trump tweeted on Tuesday about negotiations with China, he branded himself a "Tariff Man." It was awkward phrasing and, well, the internet was quick to jump on it.
"The negotiations with China have already started. Unless extended, they will end 90 days from the date of our wonderful and very warm dinner with President Xi in Argentina," Trump began a series of tweets. He added that "Bob Lighthizer will be working closely with Steve Mnuchin, Larry Kudlow, Wilbur Ross and Peter Navarro on seeing whether or not a REAL deal with China is actually possible.
"If it is," he continued, "we will get it done. China is supposed to start buying Agricultural product and more immediately. President Xi and I want this deal to happen, and it probably will."
Then came the president's denouement.
"But if not remember, I am a Tariff Man. When people or countries come in to raid the great wealth of our Nation, I want them to pay for the privilege of doing so. It will always be the best way to max out our economic power. We are right now taking in $billions in Tariffs. MAKE AMERICA RICH AGAIN.....But if a fair deal is able to be made with China, one that does all of the many things we know must be finally done, I will happily sign. Let the negotiations begin. MAKE AMERICA GREAT AGAIN!"
The awkward phrasing of Trump's threat—chiefly, "I am a Tariff Man"—led to some funny responses.
Here's a quick collection:
For Fans of There Will Be Blood, This Works Incredibly Well
Tony Stark Made an Appearance
Howdy
Trumpford and Sons. (No, That Pun Doesn't Make Any Sense, but Let It Slide)
"...Burning Out His Fuse up Here Alone"
RIP
This Bob Dylan Riff Is Inspired
An Inevitable Mash-Up of Memes
And Lastly, Harmonica Enthusiast (and Democratic Virginia Senator) Tim Kaine Jumped In With a Beatles Deep Cut