Trump Administration Adds Steep Tariffs for Solar Panels and Washing Machine Imports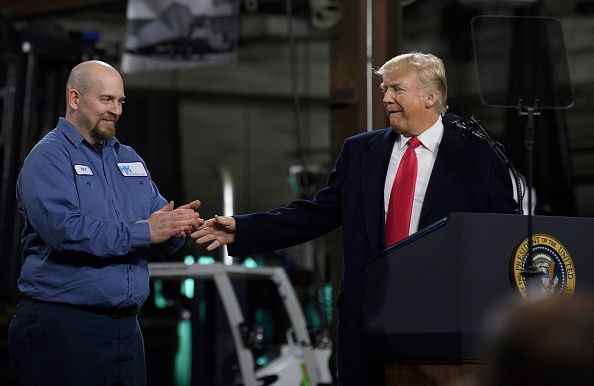 The Trump administration is imposing hefty tariffs on imported solar panels and large residential washing machines, a move that has spread anger across the renewable energy industry abroad while the U.S. claims it will help American manufacturers.
The administration said the move benefits American workers and businesses and makes good on President Donald Trump's "America First" promise to prioritize the needs of his nation over foreign interests.
"The president's action makes clear again that the Trump administration will always defend American workers, farmers, ranchers and businesses in this regard," U.S. Trade Representative (USTR) Robert Lighthizer said in a statement Monday announcing the regulations.
According to the USTR, foreign solar panels will now face a tariff of 30 percent. Each year, the percentage of the tariff will shrink, eventually reaching 15 percent after four years.
For imported washers, the first 1.2 million units of washers will see tariffs that start at 20 percent. Each year will see a drop of 2 percent, for the next three years. Subsequent imports of finished washers start at tariffs of 50 percent, dropping annually by 5 percent and reaching 40 percent by the third year's end.
The decision stems from a complaint filed by Georgia-based Suniva Inc., whose majority owner is a Chinese company, and SolarWorld Americas, a subsidiary of German company SolarWorld AG. Under Section 201 of the Trade Act of 1974, the companies alleged "serious injury" from increased imports. The United States International Trade Commission responded by enacting the regulations.
Suniva and SolarWorld Americas have maintained their claims that their business was hurt by environmental regulations and cheap imports from China. Suniva declared bankruptcy last April, while SolarWorld Americas declared itself insolvent last spring.
Since taking office, Trump has said he would take a harder stance on protecting American manufacturers against products made overseas, particularly in China.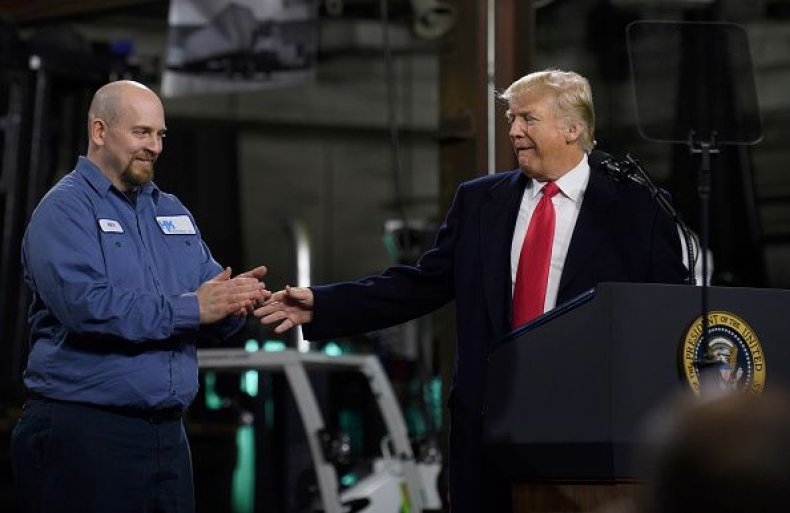 This latest crackdown by the Trump administration has stirred reaction from China and South Korea, countries that are strong trading partners with the U.S.
Most of the U.S.'s solar panel imports are from China—the world's biggest producer of solar panels—and that nation exported 21 million washing machines in 2017 that were worth almost $3 billion.
The Chinese Commerce Ministry in a statement called the tariffs "an abuse" while expressing "strong dissatisfaction." It warned that it would "resolutely defend its legitimate interests."
South Korea, which would also be hit hard by tariffs on imported washers from two of its companies, Samsung Electrics and LG Electronics, is looking to put levies on imported American products in response
The two nations plan to appeal to the World Trade Organization, the global authority on trade, by maintaining that Trump's tariffs violate trading regulations.
Critics have charged that some on Wall Street stand to reap the benefits, as investors in distressed bonds are likely to get a boost, according to Bloomberg.
Meanwhile, in the solar energy sector, the Solar Energy Industries Association (SEIA), a U.S. trade association, and Maryland company Standard Solar, among others, say the impact will be high.
SEIA has spent months trying to fight the tariffs. In a statement on Monday, it said the regulations will "create a crisis in a part of our economy that has been thriving, which will ultimately cost tens of thousands of hard-working, blue-collar Americans their jobs."