Taser Use in Some U.S. Jails May Amount to Torture, U.N. Watchdog Says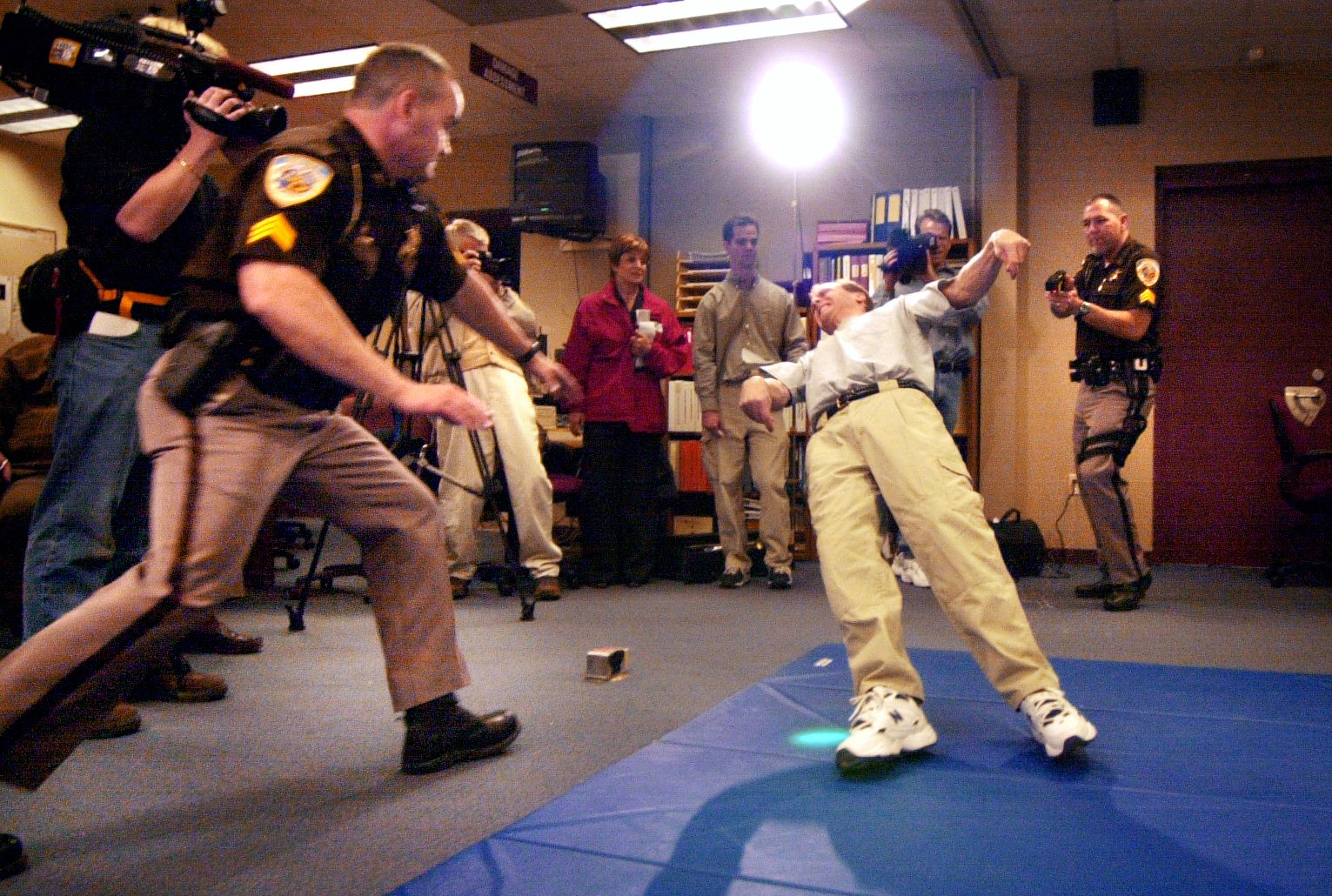 The use of tasers in some U.S. jails may be tantamount to torture, according to a United Nations special rapporteur who encouraged authorities to investigate incidents where tasers may have been misused by officials.
Analyzing footage obtained by Reuters of 22 incidents filmed in four jails—Franklin County, Ohio; Cheatham County, Tennessee; Franklin County, Arkansas; and McCurtain County, Oklahoma—the U.N.'s Nils Melzer suggested there should be an investigation.
In some cases, Melzer suggested the use of tasers may have violated the U.N.'s prohibition on cruel, inhuman or degrading punishment.
"In my view, all of the incidents shown in this video require independent investigation and most of them are likely to merit prosecution," Melzer told Reuters.
"Clearly gratuitous infliction of severe pain and suffering…constitutes a grave violation of human dignity and of the universal code of conduct for law enforcement officials," he added.
Since 2000, more than100 people have died in police custody in incidents that involved tasers, with the use of the taser itself being cited in the deaths of at least 20 people.
Of those who were tased prior to their deaths in custody, just two were armed, while in two-thirds of cases they were either being held down by officers or were in handcuffs, a report published by Reuters this week disclosed.
Any use of tasers in custody situations brings with it the possibility for utilization of excessive force, suggested U.S. Justice Department consultant Steve Martin, who has overseen inspections in hundreds of prisons.
"When you inflict pain, serious pain, for the singular purpose of inflicting pain, not to accomplish a tactical objective, what is that? It meets the definition of the legal standard of excessive force, but it's also torturous," he said. Tasers have previously been touted as making things safer for jail officers.