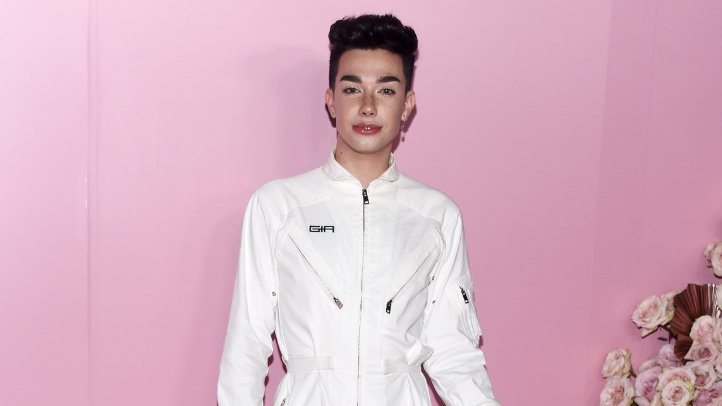 YouTuber Tati Westbrook has lost almost 200,000 subscribers following James Charles' latest video, "No More Lies" where the vlogger defended himself in the wake of allegations made by Westbrook last week.
Last week, Westbrook released a video titled "Bye Sister…" where she exposed alleged lies and deception by Charles. In the video, Westbrooke claimed Charles betrayed her by promoting a rival vitamin brand, and that he refused to publically promote her supplement brand, Halo Beauty. Westbrook also stated that Charles had allegedly forced himself on a straight male, and accused Charles of leading the male to question his sexuality.
Westbrook's video resulted in Charles losing millions of subscribers. Some claimed Charles had been effectively "canceled" due to Westbrook's allegations and the supposed ineffectiveness of an apology video he uploaded to YouTube on May 10.
Many of his subscribers migrated to Westbrook's channel and her subscriber count nearly doubled during the week as many fans sided with her amid the feud. Her numbers continued to grow as Charles' subscriber count declined, at least until Saturday.
Charles uploaded a video titled "No More Lies" on Saturday, doing a deeper dive into his side of the story using screenshots, video clips and anecdotes to make his point. In the video, Charles claims that the allegations against him are somewhat false, stating that while he did support a rival vitamin brand, he only did so to escape attackers at Coachella. Charles said he felt very torn up about supporting a rival brand. In the video, Charles also listed several times where he says he publically promoted Halo Beauty.
Charles also addressed the allegations of sexual assault, saying that everything which occurred between himself and the purported assault victim, Sam Cooke, was consensual. Charles also showed a video made by Cooke, which Cooke uploaded separately to YouTube, that Charles said lended support to his statements. In Saturday's video, Charles also displayed texts that he said indicated he backed off after Cooke presented confusion regarding his sexuality.
After Charles' video was uploaded to YouTube, Westbrook's subscriber count began to drop while his gained followers. Westbook has lost more than 200,000 subscribers since the video was posted and Charles has regained almost an equal number.
According to some commenters on Charles' video, Westbrook lied about what went down in the situation between her and Charles to make him look worse and force sympathy.
The latest development is just one in a series of shifts in the subcriber counts of the two YouTube beauty bloggers. When the conflict began, Westbrooke had 5,908,733 subscribers and, as of Saturday evening, has 10,581,810 followers. Charles began with 16,572,826 subscribers but has since gone down to 13,803,421 subscribers. However, with the latest video from Charles, the subscriber numbers continue to change.
Subscriber number fluctuations can be watched live on YouTube. A link to the live count watch that can be accessed below.