Tattoos No Longer Impede Getting A Job, Study Finds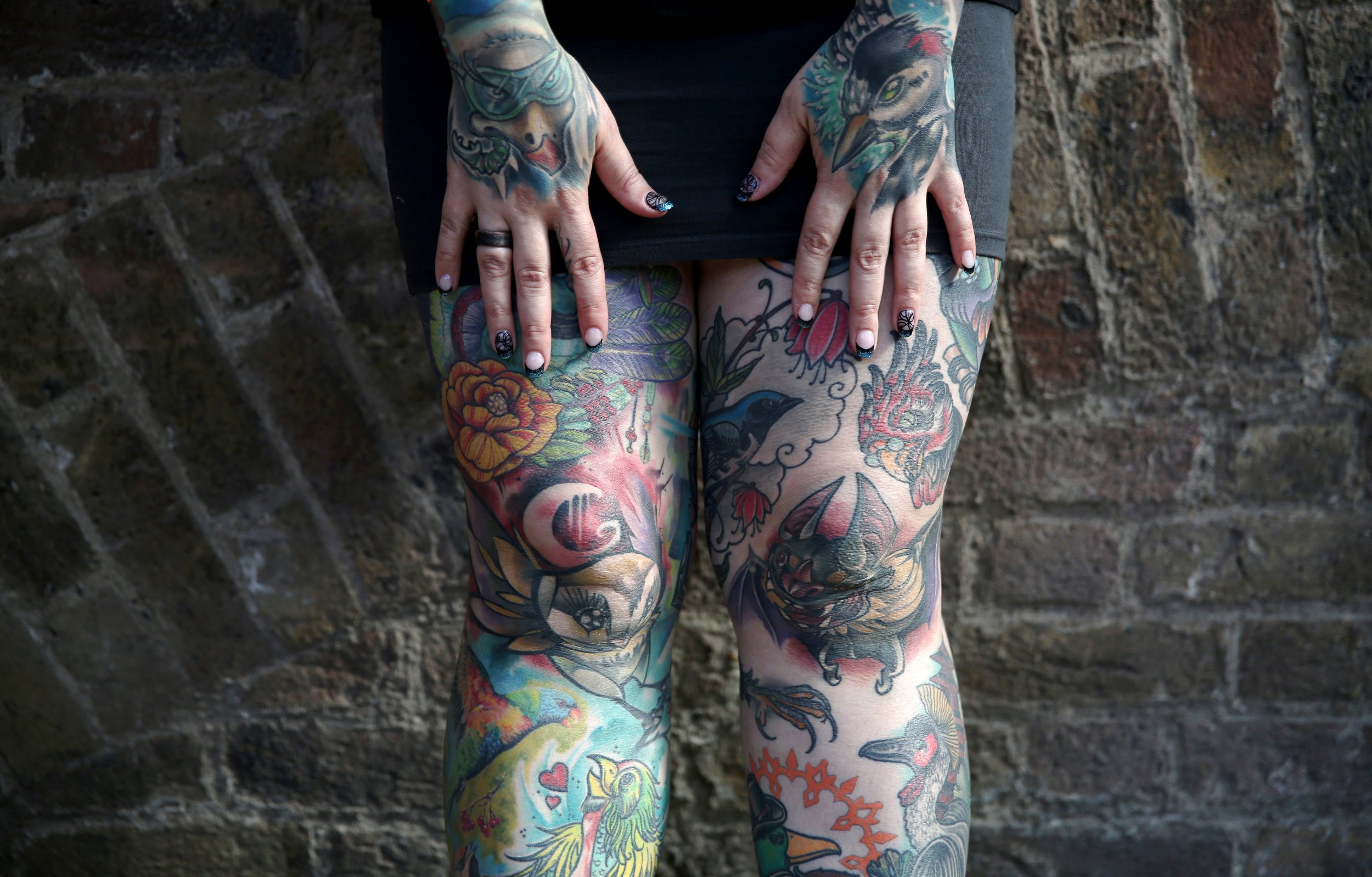 It's a warning many hear from parents: you'll never get a job with a tattoo. But now it seems things are changing.
Researchers from the University of Miami and University of Western Australia studied how having a tattoo affects getting a job. Published in Human Relations on Tuesday, the study actually found that having a tattoo might even help job candidates in competitive markets.
The Pew Research Center found that 40 percent of millennials in the United States have at least one tattoo. They also found that 72 percent of adults with tattoos usually keep them hidden. Women are less likely to have visible tattoos, as about 13 percent of women with tattoos have visible tattoos while 23 percent of men do.
In the new study, the group surveyed more than 2,000 people in all 50 states. Around half of those who responded live in urban areas that have populations of more than 1 million people. The researchers found that having a visible tattoo did not affect a person's employment, wages, or earnings. The amount of money that someone with tattoos made was virtually indistinguishable from those without tattoos. In fact, the researchers found that in some cases, people with tattoos could be more likely to be hired.
"The long-held stigmas associated with having tattoos, and particularly visible ones, may be eroding, especially among younger individuals who view body art as a natural and common form of personal expression," Michael French, lead author of the study, said in a press release. "Given the increasing prevalence of tattoos in society—around 40 percent for young adults—hiring managers and supervisors who discriminate against tattooed workers will likely find themselves at a competitive disadvantage for the most qualified employees."
This is because those who choose not to hire someone because they have tattoos could be settling for less-qualified candidates. Some workplaces, such as hospitals, still require their employees to keep all tattoos covered. But even the United States Army has relaxed its tattoo policy in recent years. Now, those in the Army can have tattoos as long as they're not offensive, or on their head, face, neck, or wrists. On the hands, only ring tattoos are allowed.
The results highlight a new era. Now that tattoos are more common, discrimination against them has diminished. A poll from NBC News and the Wall Street Journal found that in 1999, 21 percent of households had a member with a tattoo. By 2014 that number was 40 percent.