'The Tax Collector': When and Where to Watch the Shia LeBeouf Film Online
The Tax Collector is the latest movie to be coming straight to home entertainment platforms as a response to the coronavirus. The film is directed by David Ayer of Suicide Squad and stars Shia LaBeouf, who tattooed his entire chest for the movie, including a giant piece of ink that features his character name, Creeper.
Movie fans will soon be able to see LaBeouf (and his tattoos) in action as The Tax Collector is coming very soon to your home. The release date for the movie is Friday, August 7, when the film will be available from most video on demand site. These include:
Amazon (where you can preorder the movie now for $13.99)
Vudu (where you can preorder the movie now for $14.99)
FandangoNow (where you can preorder the movie now for $13.99)
Google Play
AppleTV
Google Play and AppleTV have not yet revealed how much the film will be when it is made available.
At the time of writing, the film only has an August 7 release date in the U.S. and Canada. Currently, streaming plans for other countries have not been revealed yet, and the movie is not expected to be available to buy and stream in other territories like the U.K. and the rest of Europe this August.
In those territories, the release date of the film is still TBA, meaning the studio may be planning a cinema release internationally at some point in the future.
To give viewers an idea of what to expect, the studio has released a summary that reads: "A crime thriller set on the streets of Los Angeles. Family man David (Bobby Soto) and his longtime partner, Creeper (Shia LaBeouf), are "tax collectors" for the crime lord Wizard, meaning they collect his cut from the profits of local gangs' illicit dealings.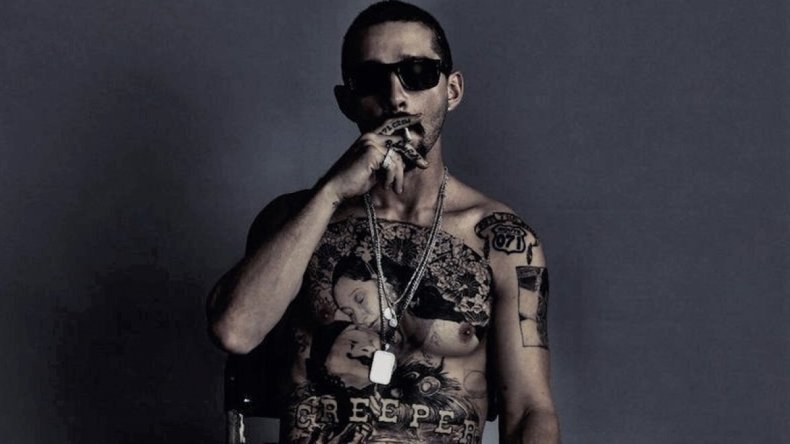 "But when Wizard's old rival returns to Los Angeles from Mexico, the business is upended, and David finds himself desperate to protect what matters more to him than anything else: his family."
So far, reviews have been fairly negative for the movie, with its current Rotten Tomatoes score of just 22 percent. A review from The Wrap sums up much of the criticism of the film with the title of their review: "Shia LaBeouf Got His Torso Tattooed for This?"
The review goes on to say: "Creeper spends almost the entire movie in a three-piece suit, and the only time he takes off his shirt there's so much blood that we can't really see the tattoo, which makes LaBeouf's painful act of commitment a curious one."