'Tax Collector' Release Date, Trailer: When is the Shia LaBeouf Movie Out?
Shia LaBeouf is soon to star in new movie The Tax Collector, whose trailer has taken the internet by storm. The movie from Suicide Squad director David Ayer sees the Even Stevens actor play Creeper, who collects money from gangs for a very powerful crime lord. The movie will be one of the first to come to cinemas since the coronavirus led to mass theatre closures.
When will The Tax Collector be out?
The release date for The Tax Collector in the U.S. is set for Friday, August 7. On that date, the movie will come to video on demand services such as Amazon, Google Play and Apple TV, and is also set to be released in select theaters.
This August release date, the same as that of Selena Gomez movie The Broken Hearts Gallery, makes the movie one of the first post-lockdown films to make it to theaters, beating Christopher Nolan's now-delayed Tenet to cinemas by five days.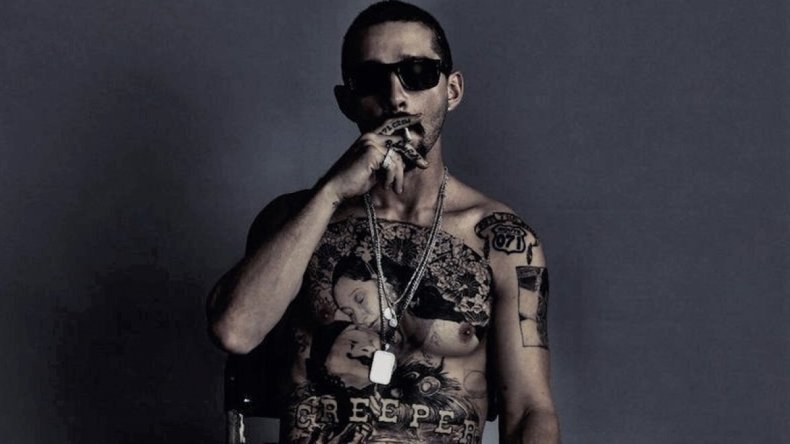 Viewers outside of the U.S. may have slightly longer to wait to see the film according to its director. Writing on Twitter when the trailer dropped, Ayer said: "Heres the world premiere of The Tax Collector tailed! In Theaters, and VOD August 7th and Oct 26th for the rest of the world!"
The movie finished shooting in August 2018. Originally scheduled for a 2019 release, the movie was since delayed to this year.
What to expect from The Tax Collector
The official plot synopsis reads: "David (Bobby Soto) and Creeper (Shia LaBeouf), are 'tax collectors' for the crime lord Wizard, collecting his cut from the profits of local gangs' illicit dealings. But when Wizard's old rival returns to Los Angeles from Mexico, the business is upended, and David finds himself desperate to protect what matters more to him than anything else: his family."
Speaking to Slash Film, director David Ayer revealed that the movie is a return to his grittier films like End of Watch and Street Kings rather than the high-budget fantasy of his recent movies Bright and Suicide Squad. He said: "Yeah, it's a small independent movie about the LA streets about what's going on today."
The director also revealed just how committed LaBeouf was to making the movie: "He's one of the best actors I've worked with, and he's the most committed to body and soul. He had a tooth pulled on Fury, and then on Tax Collector, he got his whole chest tattooed. So he kind of goes all in, and I've never known anyone that committed."
LaBeouf has been seen with a torso full of tattoos, including one reading 'creeper' since shooting the movie.