Tax Cuts, Airline Bailouts, Cash: Here's What Trump and Congress Want in Coronavirus Relief Packages
The Trump administration and Congress are working on a coronavirus stimulus measures amid reduced economic activity as businesses temporarily shutter and would-be customers hunker down at home.
Republicans, Democrats and White House officials have said everything is on the table—travel industry bailouts, payroll tax cuts and even cash straight into Americans' pockets have all been floated as proposals.
So far, Congress has passed, and President Donald Trump signed, an $8.3 billion bill to help fight the virus' spread and impact, including money for treatment and vaccine research, as well as waivers for Medicare recipients.
A second bill that would, among other things, provide paid sick leave for workers at companies with less than 500 employees will eventually be approved by the GOP-led Senate, Senate Majority Leader Mitch McConnell vowed Tuesday. This despite Republicans' concerns that business owners would be further strained by the added cost. The Democratic-led House passed the measure, which has been endorsed by Trump, last week before leaving town for recess.
Now, lawmakers and the administration are eyeing at least one more economic stimulus package that Treasury Secretary Steven Mnuchin said would be worth $1 trillion. This will be geared toward saving industries most affected by the virus, such as airlines and cruise companies, and boosting smaller businesses, like restaurants. Besides canceling events, governors and mayors in several states have forced restaurants, bars, movie theaters and gyms to reduce service or close in an effort to slow the virus' spread. It would also entail cutting direct checks for Americans.
These are some of the measures proposed by members of Congress and the administration.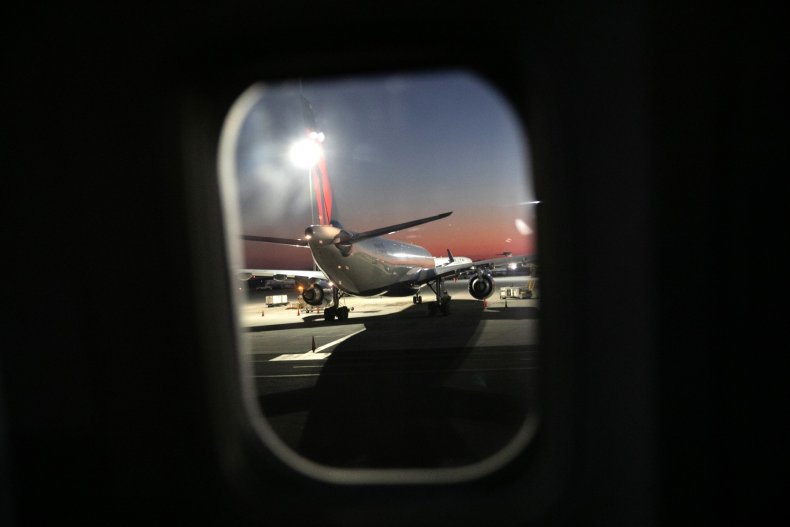 Industry Bailouts
The Trump administration and congressional lawmakers are considering significant aid for travel industry companies like airlines and cruise companies as their business plummets.
"I didn't suggest that it could happen, but I could tell you that it was an industry that was very badly impacted by what's going on with the virus, and it's a great industry, it's a very important industry," Trump said about the cruise industry last week, after declaring a national emergency. "And we will be helping them, and we will be helping the airline industry if we have to, assuming we have to."
U.S. airlines have so far requested $50 billion from the government, far more than the $15 billion the industry received in the wake of 9/11. Mnuchin said the economic impact on the industry from coronavirus is "worse than 9/11."
Mnuchin and Senate Republicans are working toward crafting a $1 trillion stimulus package for loans, liquidity for small businesses and direct checks to individuals, among other things. McConnell said that once his members and the administration reach an agreement, they will begin talks with Democrats.
Payroll Tax Cuts, Help for Small Businesses
Proposals to help small businesses remain afloat continue to be debated on Capitol Hill and within the administration, including payroll tax cuts and expanding loans and unemployment insurance.
Senate Minority Leader Chuck Schumer has a $750 billion plan that includes immediate payment forbearance for all federal loans; moratoriums on evictions and foreclosures; funding for child care, public transportation and senior citizens; expanded unemployment insurance; and increased Medicaid funding.
Pelosi has called for expanding refundable tax credits for self-employed workers or others with nontraditional employment and to ensure that first responders and health care workers have access to paid leave.
The payroll tax cut, which Trump floated last week, was met with pushback by both parties amid questions about its effectiveness and the negative effect on Social Security and Medicare. Though some members appear to be warming up to the idea as the need to stabilize the economy becomes more dire, the proposal appears to still lack enough support.
At the White House on Tuesday, Mnuchin announced an interest- and penalty-free deferral of some IRS payments for 90 days for individuals and corporations.
Cash
Some legislators believe that while food aid, paid sick leave and payroll tax cuts would be helpful, the response may be too little too late to prevent a recession.
On Monday, Senator Mitt Romney (R-Utah) suggested each American should "immediately receive $1,000" as a short-term remedy to spur consumer spending. The idea received praise from former Democratic presidential candidate Andrew Yang, whose campaign got attention for its proposed universal basic income of $1,000 a month.
"Mitt understands this crisis' potential impact on the economy and what is at stake," Yang wrote in a tweet.
But he isn't the only one who's said such a move is a good idea. "We're looking at sending checks to Americans immediately," Mnuchin said, adding that the administration is considering a two-week time frame.
Members of both parties on Capitol Hill have expressed openness to the idea of government-provided checks. A spokesperson for Pelosi said that depending on the details of the direct checks, she would likely support such an effort.
Representatives Ro Khanna (D-Calif.) and Tim Ryan (D-Ohio) have made a similar suggestion: provide anyone making less than $65,000 a year a tax credit of anywhere from $1,000 to $6,000.
"We'll consider it. I am open to considering, really, whatever will help," Iowa Senator Joni Ernst, a member of the Senate's GOP leadership, told Newsweek. "Think about the folks in the service industries, those who are waiting tables."
"I think that'll be one of the many things we think about," Senator Mike Braun (R-Ind.) told Newsweek, adding that he would need to first see who would qualify and how it would be paid for.
Others expressed skepticism that the measure would spur economic activity and thought it might have unintended consequences. "You need to think about these things very carefully in terms of what kind of behavior you're incentivizing and what kind of harm that might cause to our economy," Senator Ron Johnson (R-Wis.) told Newsweek.