Tax Day 2019: More Americans Say Their Tax Bill Will Go Up, Rather Than Go Down, New Poll Indicates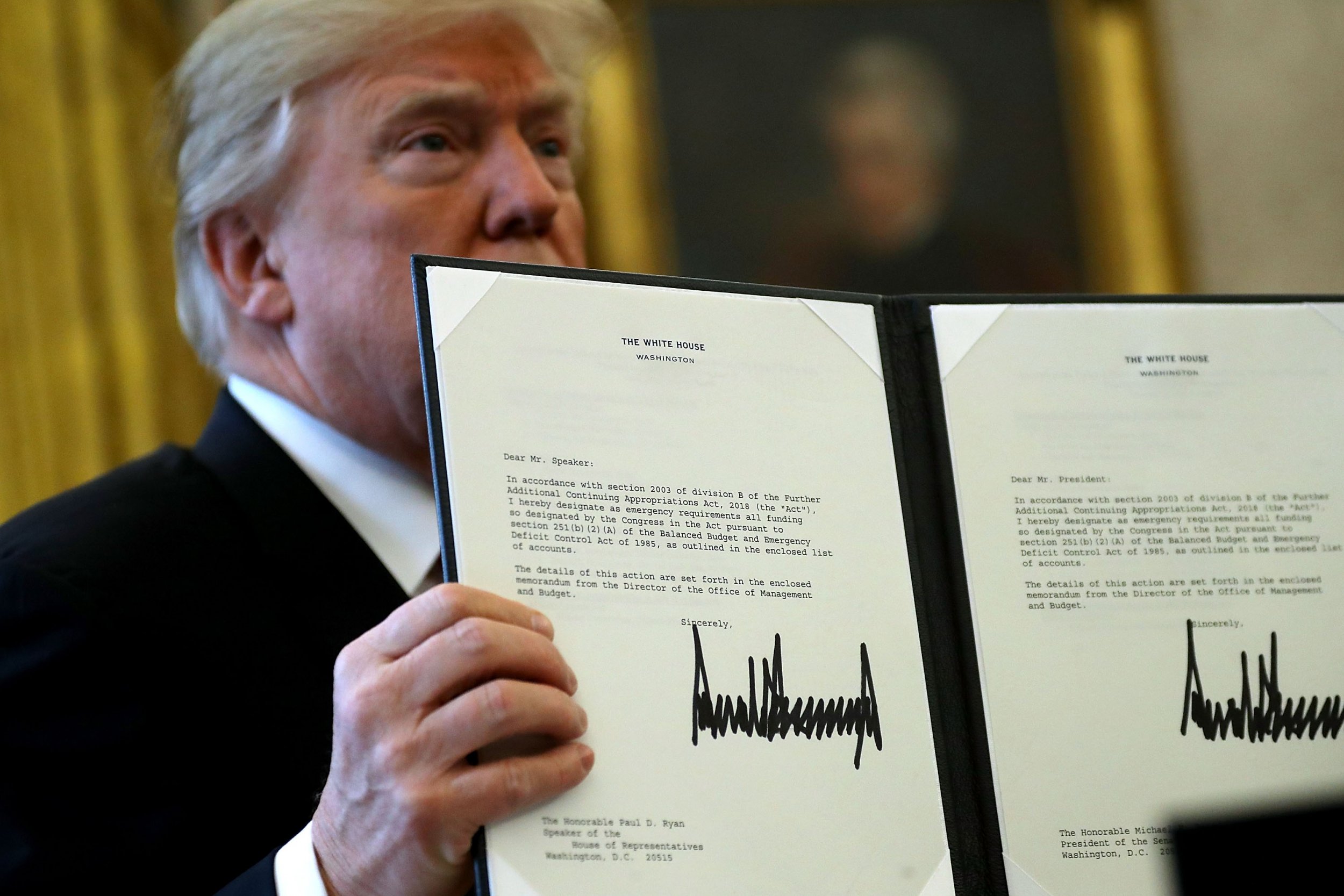 A majority of Americans say their taxes would stay the same or increase as a result of President Donald Trump's Tax Cuts and Jobs Act, according to a new poll from NBC News and The Wall Street Journal.
The survey found that 28 percent of Americans said their taxes would increase, 27 percent said they would stay the same and 17 percent said their taxes would decrease because of the tax bill Trump signed into law in December 2017.
In reality, the legislation gave two-thirds of Americans a tax cut, according to The Wall Street Journal. And 48 percent of households would get a break of more than $500 this year, while 5.5 percent of households would pay $100 or more than they did under the old tax code, according to the Joint Committee on Taxation.
The Journal reported that changes in withholding tax, which can mean smaller refunds, could create the perception that Americans were paying more to the government.
The poll indicated that partisan leanings influenced the perceived effects of the new tax law. While 44 percent of Democrats believed they would pay more in taxes, 11 percent of Republicans said the same. Conversely, while 7 percent of Democrats said they would pay less to the government, 33 percent of Republicans said the same.
The responses of Americans who identified as independent were more tempered, with 40 percent saying they didn't know the impact the bill would have on their returns.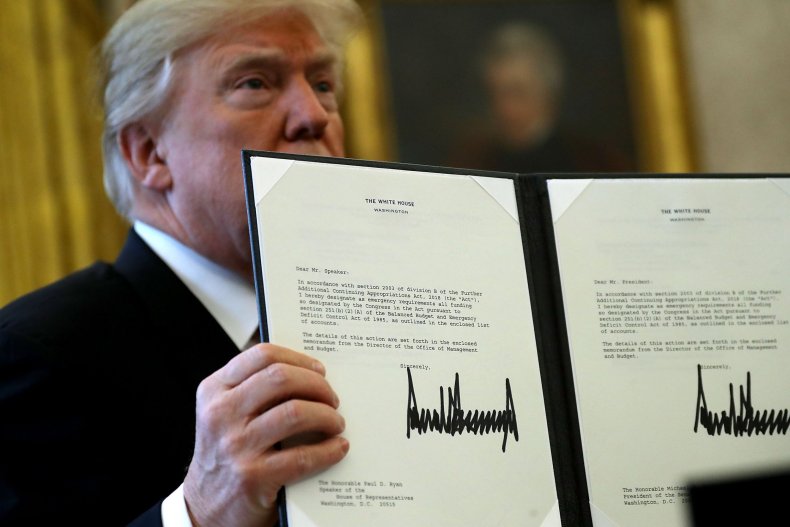 Trump presented the tax bill as evidence of a central premise of his 2016 presidential campaign: that he was a champion of the common man. The bill lowered taxes for each income level and added a larger child tax credit for working-class families, among other changes.
"All of this, everything in here, is really tremendous things for business, for people, for the middle class, for workers," he said when signing the bill. "I consider this very much a bill for the middle class and a bill for jobs. And jobs are produced through companies and corporations, and you see that happening. Corporations are literally going wild over this, I think even beyond my expectations, so far beyond my expectations."
Press secretary Sarah Huckabee Sanders did not initially respond to Newsweek when asked for comment. But critics have noted that the bill offers large breaks to wealthy people, members of the Trump family and corporations.
An analysis from the Center for American Progress estimated that Trump would save $11 million to $15 million per year, according to The Guardian. Jared Kushner, the president's son-in-law and senior White House adviser, would save an estimated $5 million to $12 million.
The bill cut the corporate tax rate from 35 to 21 percent. Bloomberg reported in May 2018 that 43 percent of income growth for American corporations in the first economic quarter of 2018 came from the overhaul of the tax code.