Tax Day Post Office Extended Hours: Places Open Late for April 17 Postmark Deadline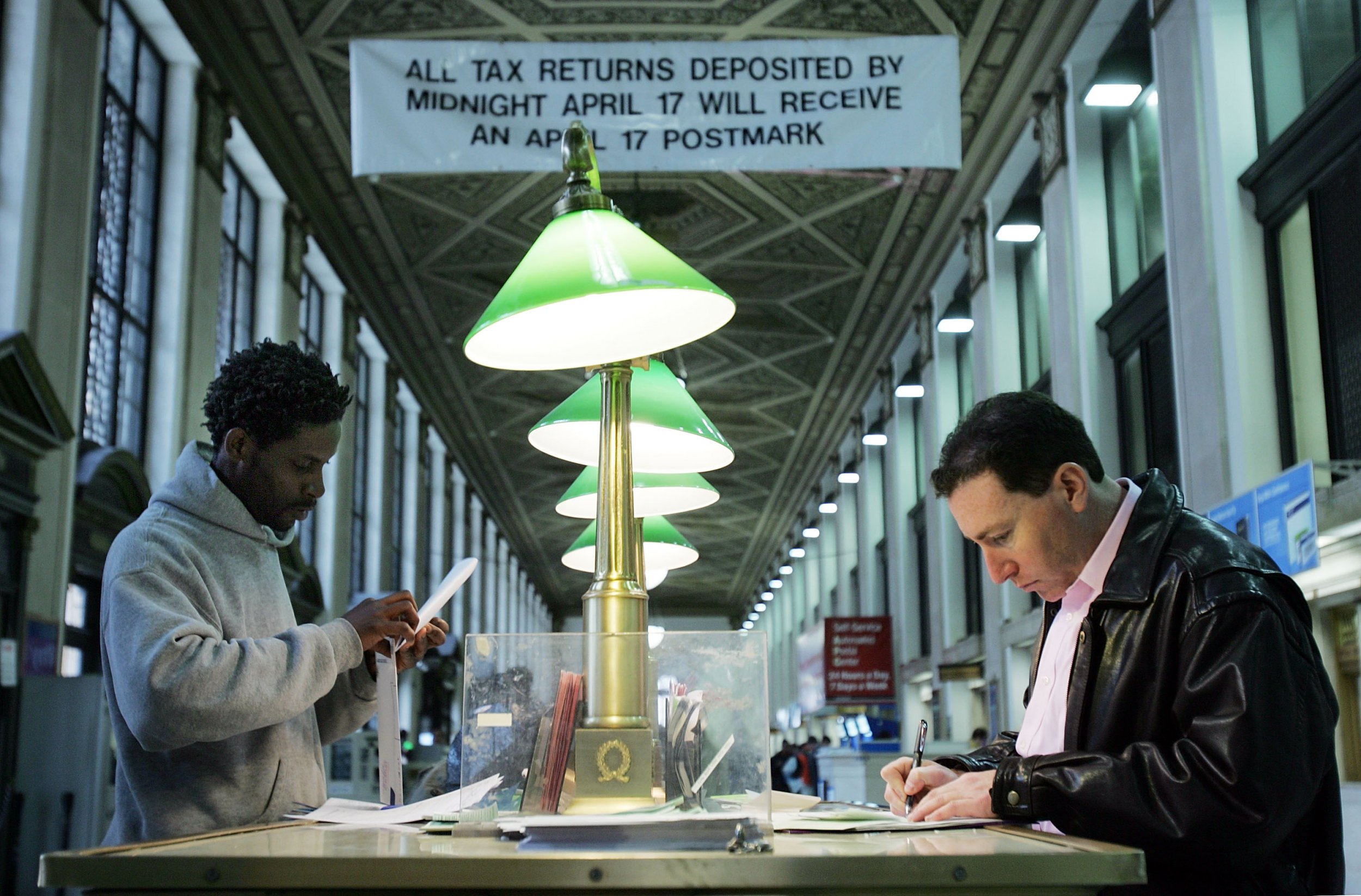 Taxes are due Tuesday, April 17, and for taxpayers who are not e-filing, it is critical that returns or extension requests be postmarked that day in order to avoid extra fines.
Related: Tax Day 2018: How Trump Tax Plan Will Impact Individuals Filing This Year
The Internal Revenue Service can assess a penalty for filing late, which is typically 5 percent of the unpaid taxes per month or part of a month that a return is tardy. The fine accrues starting April 18 and will not exceed 25 percent of the total unpaid taxes. If a return is filed more than 60 days after the deadline, the minimum penalty is $205 or 100 percent of the unpaid tax, whichever is smaller.
"For those that wait until April 17th to mail their returns, try to mail as early in the day as possible," U.S. Postal Service spokeswoman Kim Frum said in a statement provided to Newsweek.
Some post offices may offer extended hours on Tax Day to accommodate last-minute filers. Taxpayers should check with their local post office for information on locations staying open late.
The Postal Service's locator does not include extended hours for April 17, but has contact information for local post offices so consumers can ask about locations with longer hours.
Taxpayers living in densely populated regions such as the greater Los Angeles area, which lists four locations open until midnight, are more likely to find post offices with extended hours on Tax Day.
GoBankingRates last year compiled a list of post offices open until 7 p.m. or later that taxpayers may use as a starting point to check for this year's deadline.
Tax filers dropping their returns or extension requests in a collection box should ensure that the pick-up time has not passed. Materials left in boxes after postal workers have already collected mail that day will not be postmarked on April 17.