Tax-Free Weekend: Where and When to Shop the Savings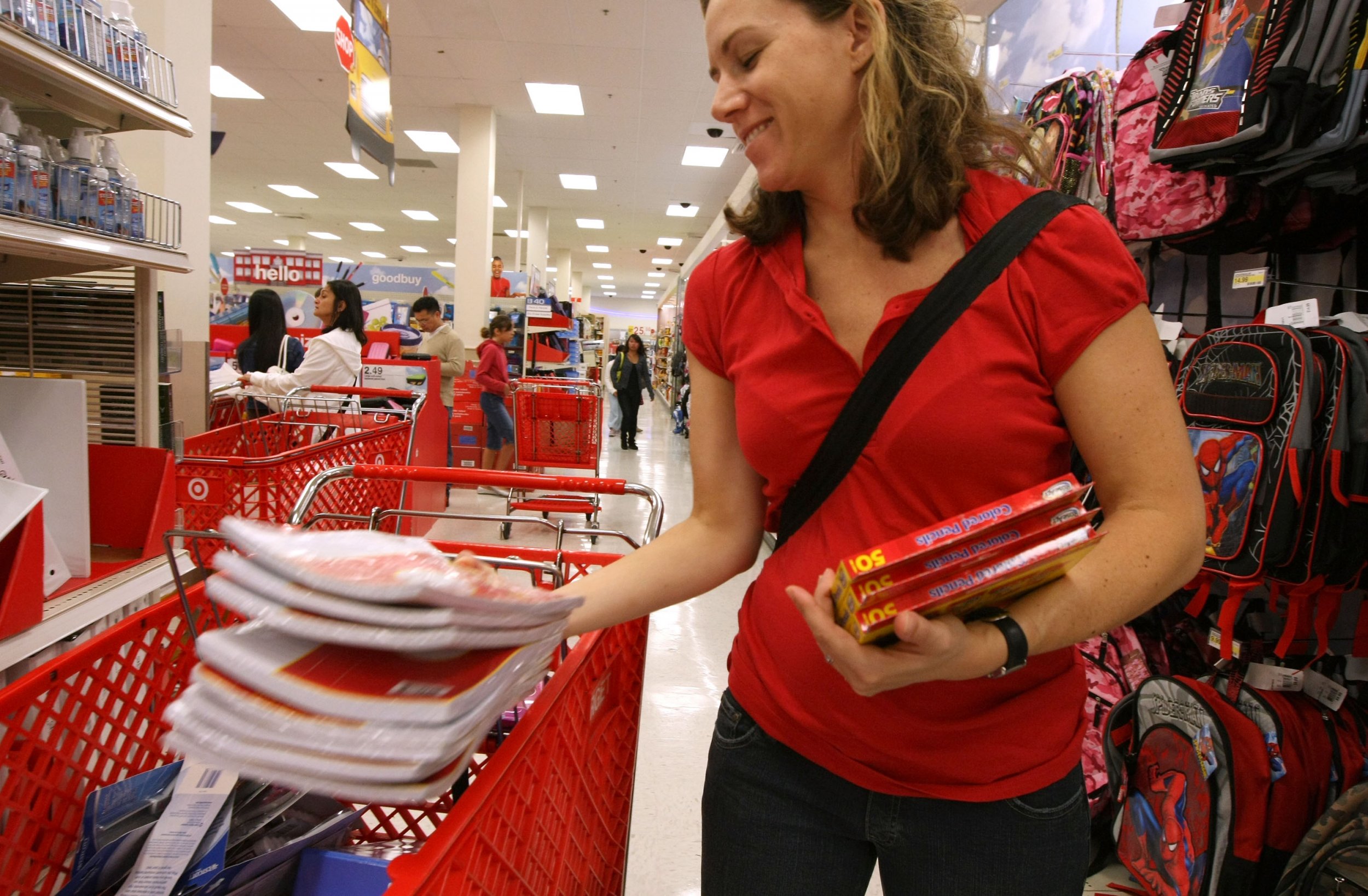 In an effort to help families get their kids stocked up on back-to-school supplies, states across the country are hosting a tax-free weekend so consumers can purchase everything they need without the burden of paying sales tax on certain items.
Florida shoppers can take advantage of the break from sales tax from August 3 through August 5, according to the Florida Department of Revenue. Items that qualify for the tax exemptions include clothes, shoes, and certain accessories that cost $60 or less as well as school supplies that cost $15 or less per item.
Briefcases, computer paper, staplers and staples are among the items that will still be taxed during the tax-free weekend. If an item is exchanged for the same item in a different color or size after the tax-free weekend ends, it will still be exempt from sales tax. Eligible items put on layaway during the tax-free weekend will be exempt from sales tax even if the final payment is made after August 5.
Tennessee will be celebrating its 13th annual sales tax holiday from July 27 through July 29, and shoppers will not have to pay the tax on over 150 different items. Eligible items include clothing, school and school art supplies that cost $100 or less and computers that cost $1,500 or less, according to the Tennessee Department of Revenue.
"The sales tax holiday provides savings for families preparing to send their children back to school and we encourage all Tennesseans to take advantage of this tax break on the necessary clothing and supplies before the start of the new school year," Governor Bill Haslam said.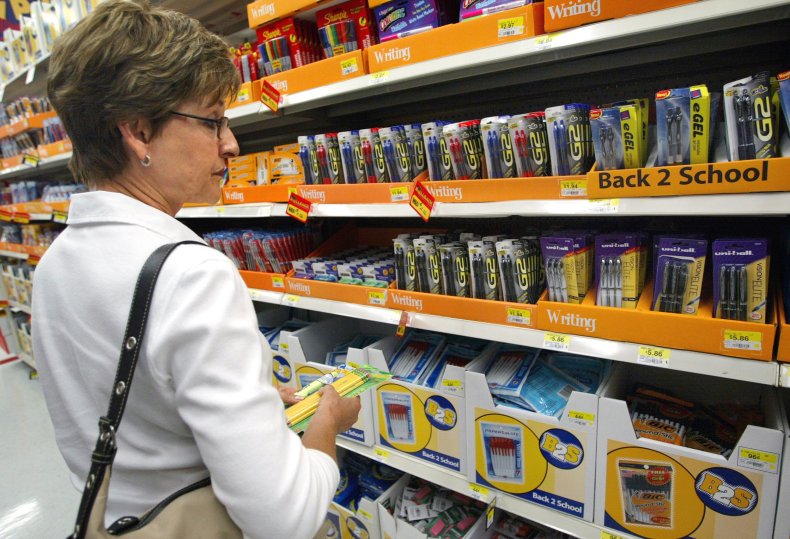 Tax-exempt clothing includes shirts, pants, jackets, socks, shoes and dresses, but jewelry, handbags, and sports equipment are excluded from the sale weekend. Qualifying school supplies include items such as pens, pencils, paper, binders, and backpacks. Mississippi will give its customers a break on sales tax from July 27 through July 28, as well.
Arkansas's tax-free weekend will begin on August 4 and end at 11:59 p.m. CT on August 5. Clothing items cannot cost over $100, according to the Arkansas Department of Finance and Administration (DFA), and must be defined as "an item of human wearing apparel suitable for general use." Accessories and equipment can also qualify for the exemption if the sales price does not exceed $50. There is no cost limit for school supplies, but they must be one of 26 items listed on the DFA's website.
Missouri, New Mexico, Ohio, South Carolina, and Virginia are all also celebrating back-to-school season with a break in sales tax from August 3 through August 5. Iowa's tax-free weekend is scheduled for August 3 through August 4 and Texas's will be from August 10 through August 12.
While many states opted for a two-day sale, Connecticut, Maryland, and Wisconsin have upped the ante and extended sales from just two days to up to a full week.
From August 1 through August 5, shoppers in Wisconsin can take advantage of no sales tax on eligible clothing items $75 or less, computers costing $750 or less, and school supplies costing $75 or less. Maryland is hosting its sales tax holiday weekend from August 12 through August 18 for qualifying clothing items, including footwear, costing $100 or less.