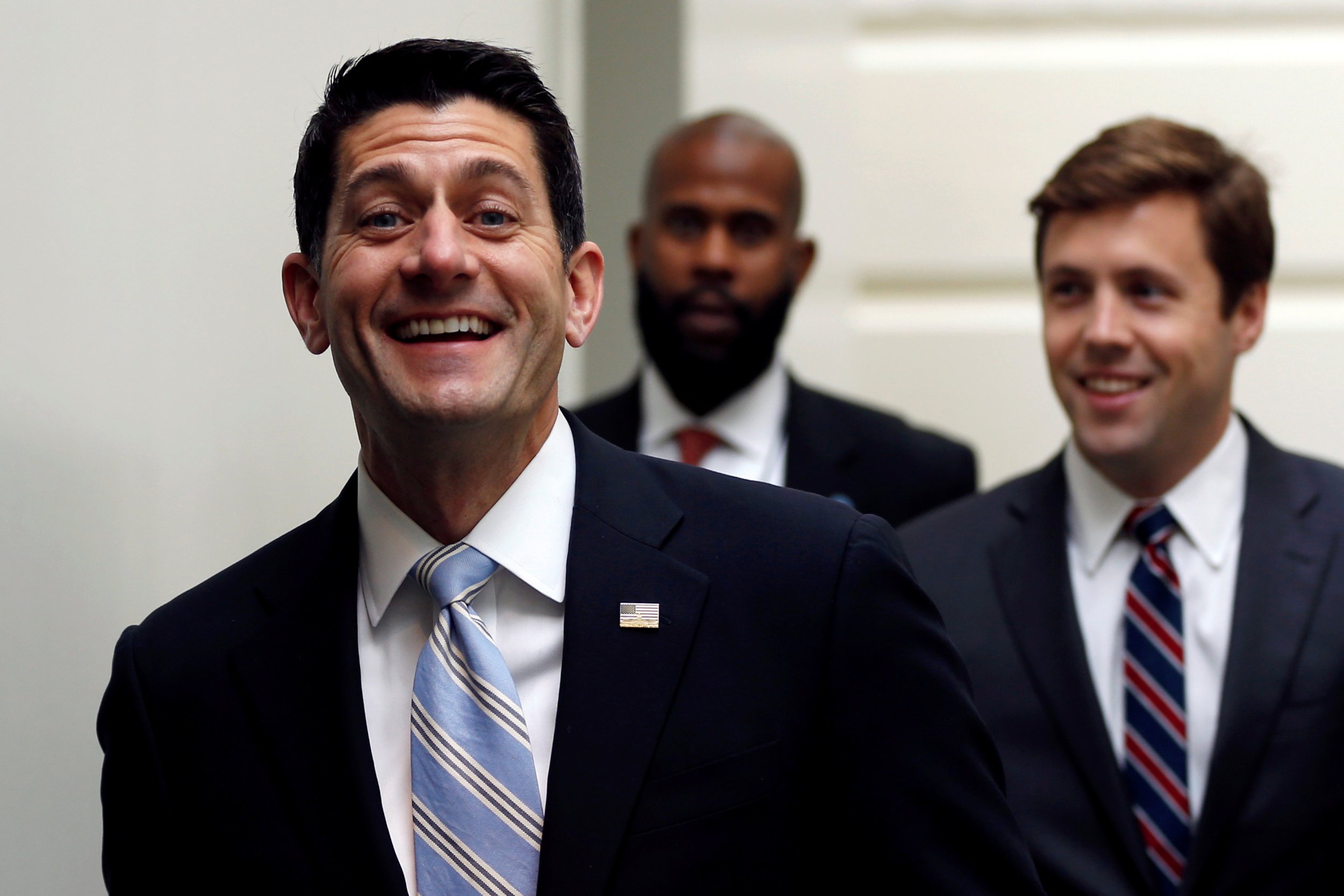 House Republicans passed their $1.5 trillion tax cut Thursday afternoon by a vote of 227 to 205.
All 194 Democrats voted against the bill, along with 13 Republicans. The Republicans who voted against the bill were from New York and New Jersey, California and North Carolina.
Residents of high-tax states like New York and New Jersey would be hit hard by provisions in the bill that would eliminate state and local deductions on federal tax returns. Three million residents in New York currently use the write-off.
Below are the names and states of the 13 Republican congressmen and women who voted against the bill:
Dan Donovan, New York
John Faso, New York
Rodney Frelinghuysen, New Jersey
Darrell Issa, California
Walter B. Jones Jr., North Carolina
Peter T. King, New York
Leonard Lance, New Jersey
Frank LoBiondo, New Jersey
Tom McClintock, New York
Dana Rohrabacher, California
Chris Smith, New Jersey
Elise Stefanik, New York
Lee Zeldin, New York
"I just have too many constituents who are going to see their taxes go up," said Zeldin, who represents a district on Long Island. "You're taking more money from a place like New York in order to pay for deeper tax cuts elsewhere."
A family living in New York City making $75,000 a year will pay $1,800 more in taxes each year because of the provision, according to New York City Comptroller Scott Stringer.
Congressman Dan Donovan, New York City's only Republican congressman, wrote that the tax bill, "will hurt, not help middle class families in New York. We need a bill that doesn't divide and penalize some Americans just because of their zip code."
The bill still needs to be approved by the Senate. A Finance Committee vote in that chamber could come as early as Friday and a full-Senate vote after Thanksgiving. Republicans hold only a 3-person majority in Senate, making the results of the vote less certain.