Tax Plan Passes House: Here Are the 12 Republicans Who Voted Against It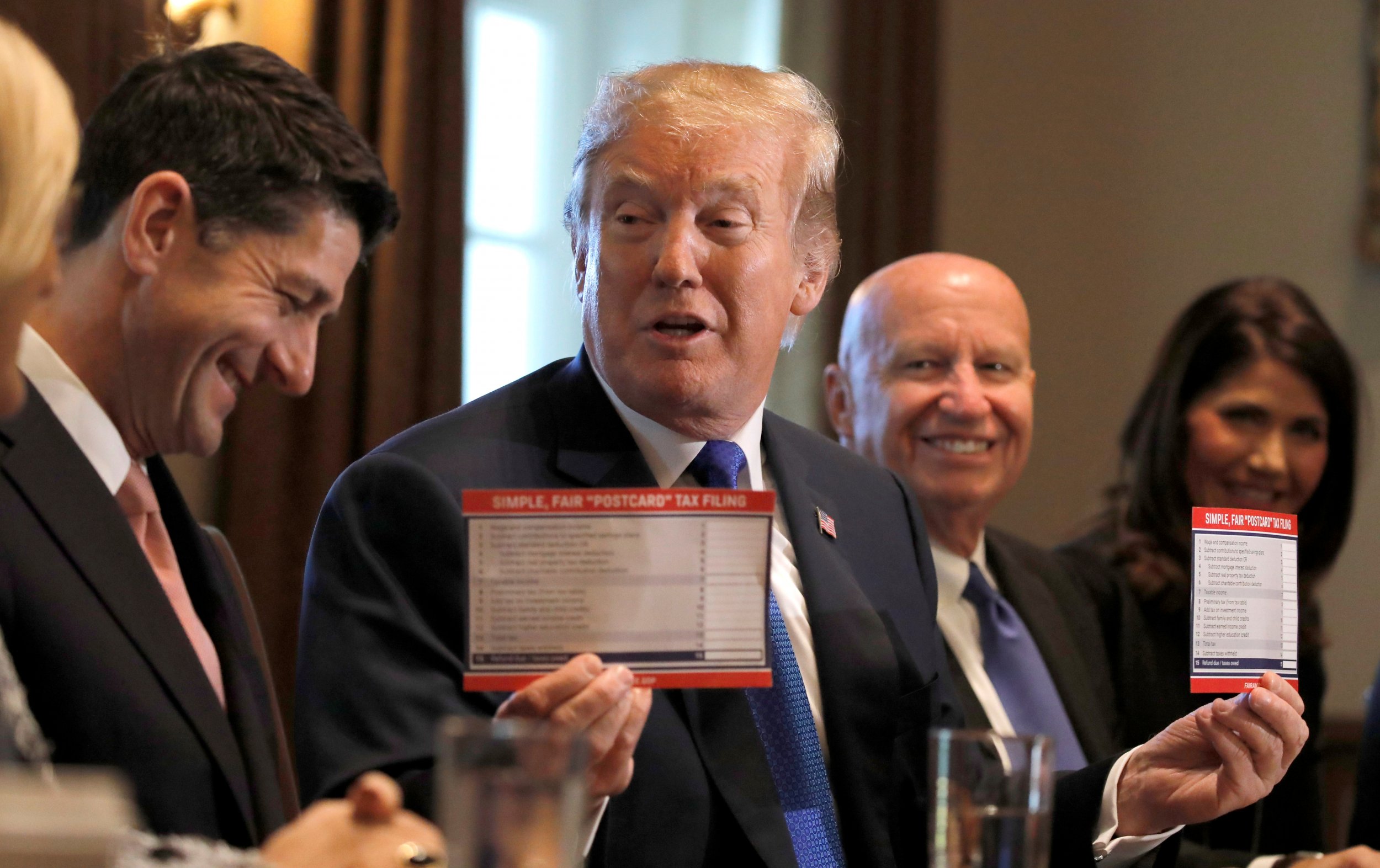 House Republicans pushed through the final version of their $1.5 trillion tax plan Tuesday afternoon by a vote of 227-203. Democrats stood unanimously against the bill, and they were joined by 12 Republicans—mostly from high-tax states like New York and New Jersey.
Residents of such states would be hit hard by provisions in the bill that would lower state and local deductions on federal tax returns. Three million residents in New York currently use the write-offs.
Below are the names and states of the 12 Republican congressmen and women who voted against the bill:
Dan Donovan, New York
John Faso, New York
Rodney Frelinghuysen, New Jersey
Darrell Issa, California
Walter B. Jones Jr., North Carolina
Peter T. King, New York
Leonard Lance, New Jersey
Frank LoBiondo, New Jersey
Dana Rohrabacher, California
Chris Smith, New Jersey
Elise Stefanik, New York
Lee Zeldin, New York
Congressman Tom McClintock, who represents the Santa Barbara area of California, earlier voted against the bill, but changed his vote this time around. He said the changes made in conference between the House and Senate were good enough for him. "Now I'm able to look all of my constituents in the eye and say it's going to be good for your families too," McClintock said.
Congressman Dan Dononvan, who represents Brooklyn and Staten Island in New York City, said he could not vote for the final version of the bill because it would penalize his constituents unfairly. "For months, I've been fighting tooth and nail...to protect the state and local tax deduction. Capping this deduction—which has been a part of the U.S. tax code since 1913—will increase taxes and harm the already-unaffordable housing market in my district," he wrote. "My responsibility and allegiance is to the people who sent me here, and I will not support a tax hike on the people I represent."
After the vote, New York Governor Andrew Cuomo took to Twitter to lambast the representatives from his state who supported the bill. "Republicans in the House have committed fraud against the American people," the Democrat wrote. "It is particularly shameful that Representatives John Katko, Chris Collins, Tom Reed and Claudia Tenney voted to take money from their constituents and send it to corporations and other states."