The Problem With Republican Tax Plans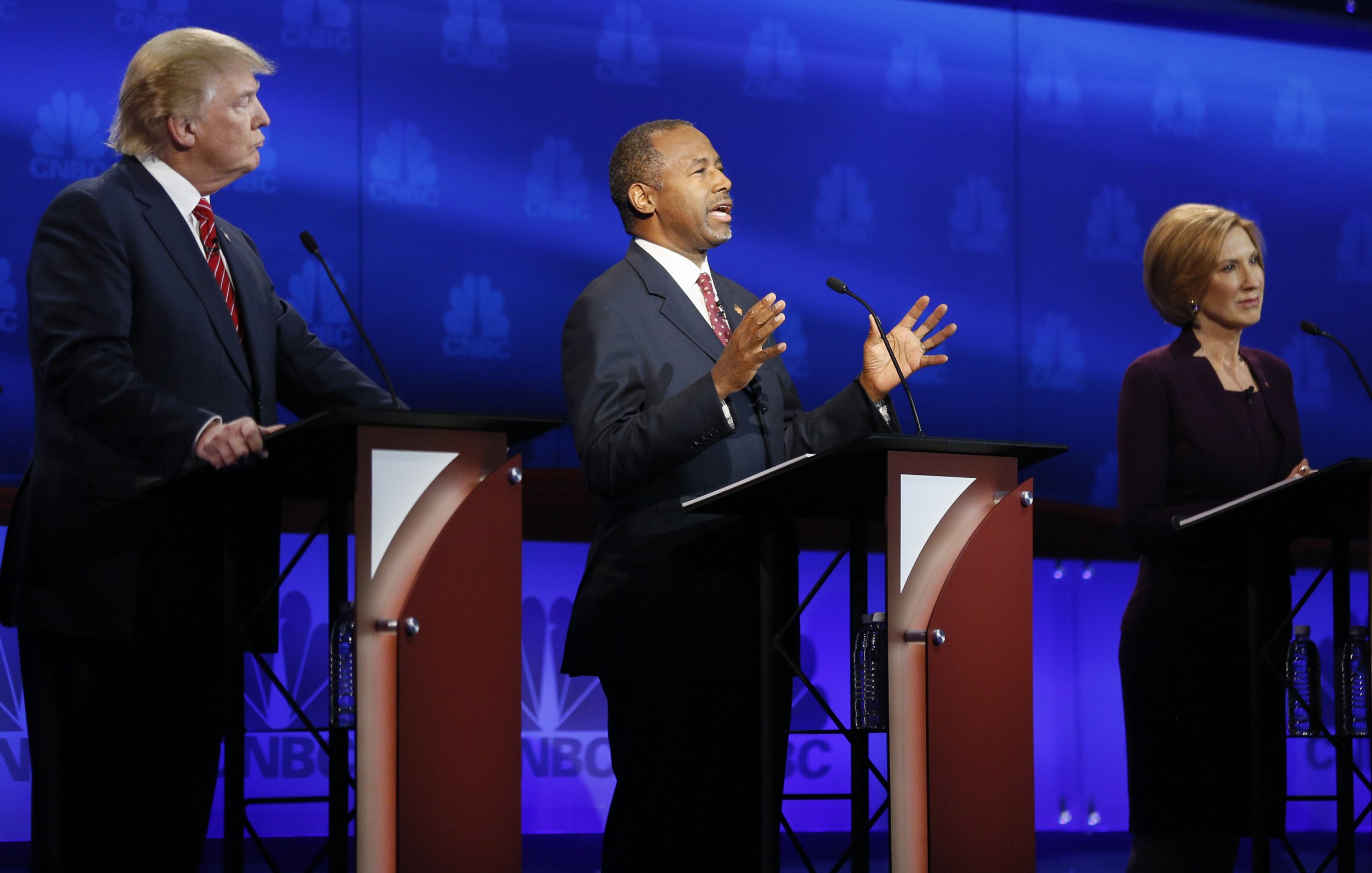 All of the Republican candidates promise to cut taxes because, hey, that's what Republicans do. But not all tax plans are the same. Think of the Republicans as falling into three basic categories: flat, flatter and sales.
Some of the candidates want a flat tax, including Rick Santorum, Ted Cruz and Ben Carson. The idea behind flat taxes is simplification. You get rid of that complicated tax code with its crazy deductions and varying rates and simplify. It sounds appealing. But leaving aside whether it makes sense to get rid of a century-long idea that people with higher income should pay a higher tax rate, the problem with a flat tax is that if you lose a lot of those complicated tax deductions—like the ones for deducting the interest on your home loan—the government loses tons of revenue. The budget deficit widens to a chasm. The flat tax is no cure.
Most of the candidates—including Trump, Bush and Rubio—go down to a few rates rather than a single one. This is a pretty bipartisan idea: keep progressivity, but have lower rates and get rid of some deductions. Lots of Democrats back that. But there's a big difference between 1986—the last time Washington adopted bipartisan wholesale tax reform—and the Republican ideas being touted now. Back then, tax reform cut the top rates to 28 percent from 50 percent, while the lowest rate was actually raised to 15 percent from 11 percent. The shift increased capital gains and corporate taxes and it met with some success. Revenues went up after it was passed, although the economy was strong at the time. But plans like Trump and Rubio's keep and expand huge deductions while also lowering rates.
That's what happened after 1986. Congress and Democratic and Republican administrations soon added deductions galore and rates crept back up. Deductions have an endless lure: They're a non-bureaucratic way to channel money to special interests and they can be inserted under cover of darkness. Even if they could flatten the tax, it's doubtful today's GOP candidates could keep it tamped down.
Finally, there's the sales tax only notion. The upside, you don't have to calculate deductions, interest and the like. Spend less and you pay less in taxes. After all, there was no income tax in the U.S. until the beginning of the 20th century. But the problems are myriad. It's virtually impossible to raise enough revenue. A sales-only tax could grind economic growth to a halt and is also terribly regressive. Poor people have to spend all of their money. The wealthy don't. Even if you exempt staples like groceries, or send money to the poor with a "Prebate," as Huckabee's plan does, it means not only the end of progressive taxation but regressive taxation.