The Fight Against Uber Gets Violent in France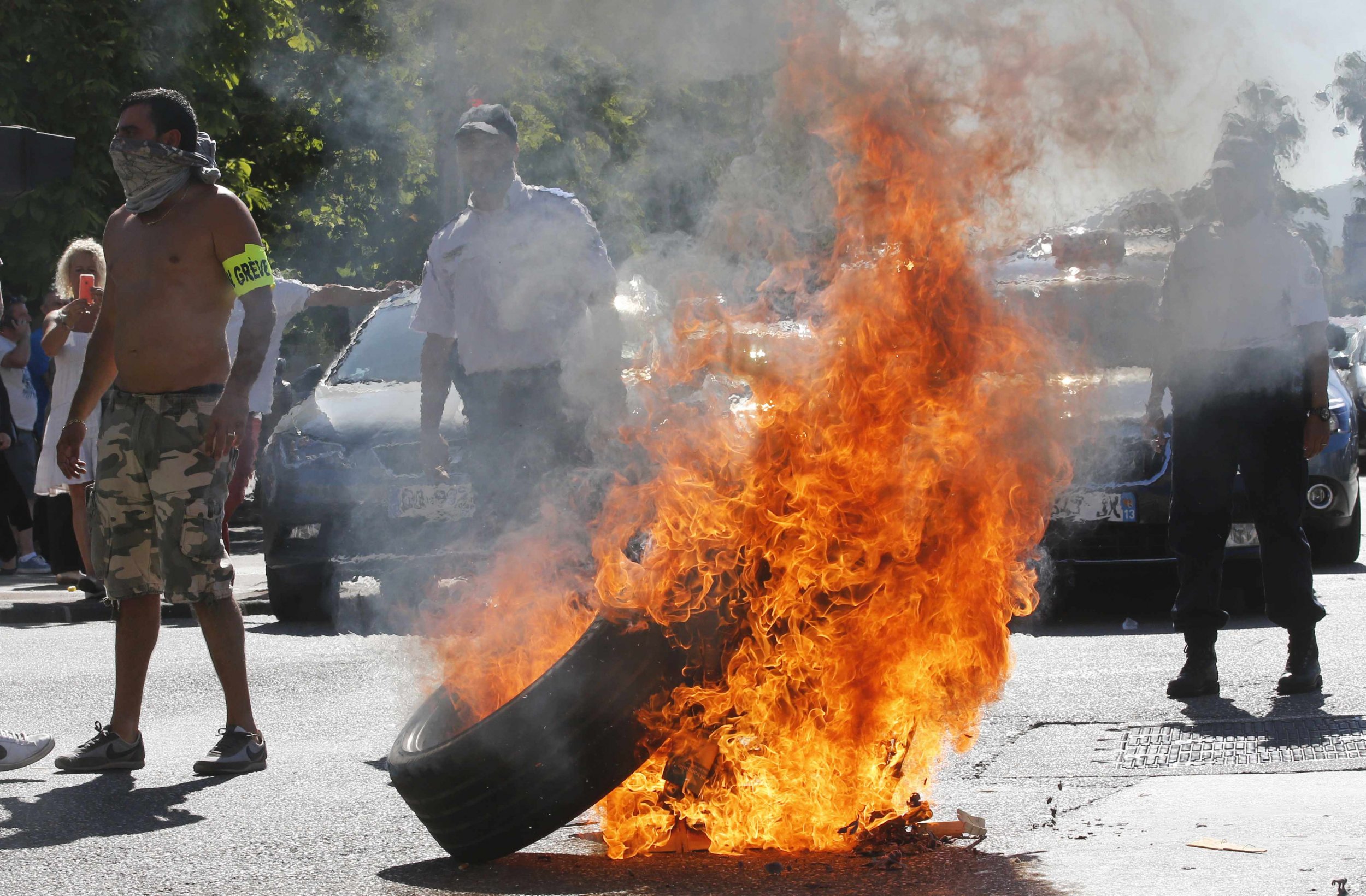 French taxi drivers burned tires and set up blockades Thursday in protest of the app-based car service Uber, venting their frustration for the continued operation of the start-up in France.
The protests devolved into chaos in some areas, with police firing tear gas and drivers blocking access to train stations in Marseille and Aix-en-Provence in southern France.
Uber drivers are not licensed by French authorities, and the French government in October banned services connecting passengers to unlicensed drivers. But the ban has been difficult to enforce. Taxi drivers must pay steep fees to become licensed, and they say this gives unlicensed companies like Uber an unfair financial advantage. Revenues for French taxi drivers have dropped by between 30 and 40 percent in the last two years, an FTI taxi union representative told Bloomberg.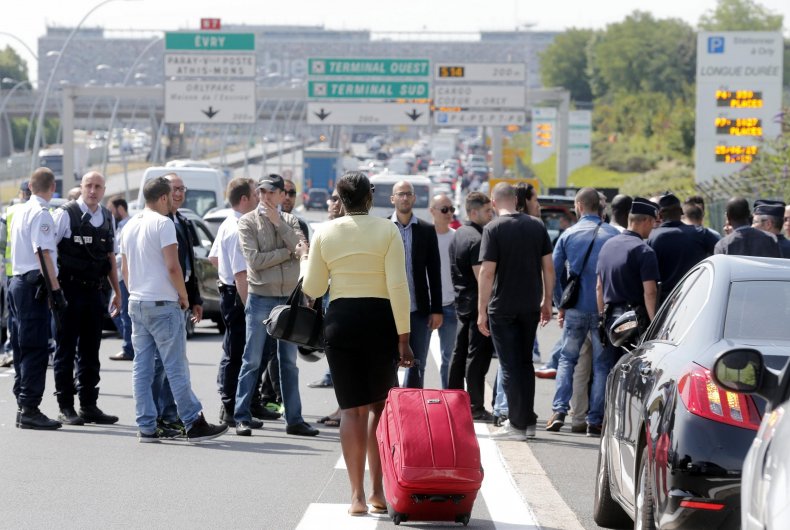 Uber has moved forward with expanding its UberPOP app in France despite the ban, CNN reports. Billed as "the low-cost Uber," UberPOP is the company's peer-to-peer ride-sharing service that lets individuals, instead of professional drivers, become drivers and search for clients. Uber says the 2014 ruling restricts company's freedom to do business.
Uber has pursued an aggressive international expansion since its U.S. launch five years ago. European taxi drivers responded with protests last year that disrupted traffic in a number of European cities where the service is widely used.
French Interior Minister Bernard Cazeneuve sided with the taxi drivers on Thursday,urging a clampdown on UberPOP "given the serious public order disturbances and development of this illegal activity," Reuters reports.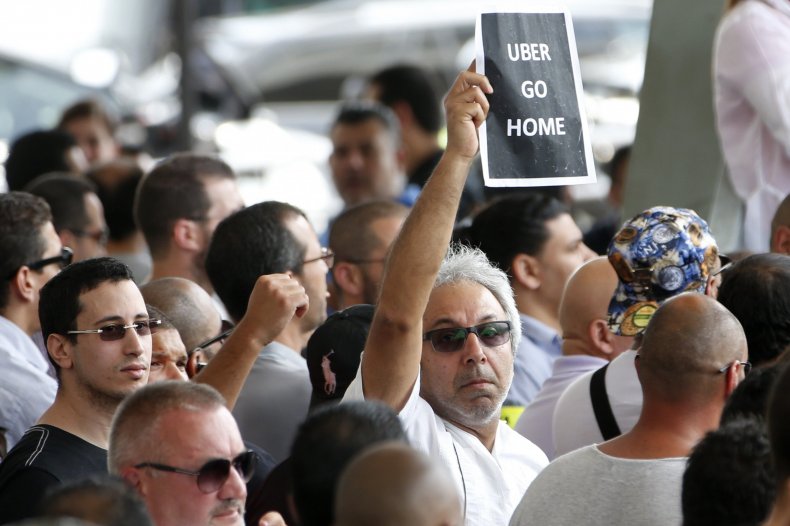 "There's 50,000 taxis in France, only roughly 1,000 are demonstrating today and the violence is just unacceptable," an Uber spokesperson told CNN. "We're talking about a small minority, totally reluctant to [accept] any sort of change."
Traffic to Charles de Gaulle and Orly airports was severely disrupted by the protests, with the gridlock forcing travelers to walk with their suitcases along the road. Authorities urged passengers to use public transportation to get to the airport, the BBC reports.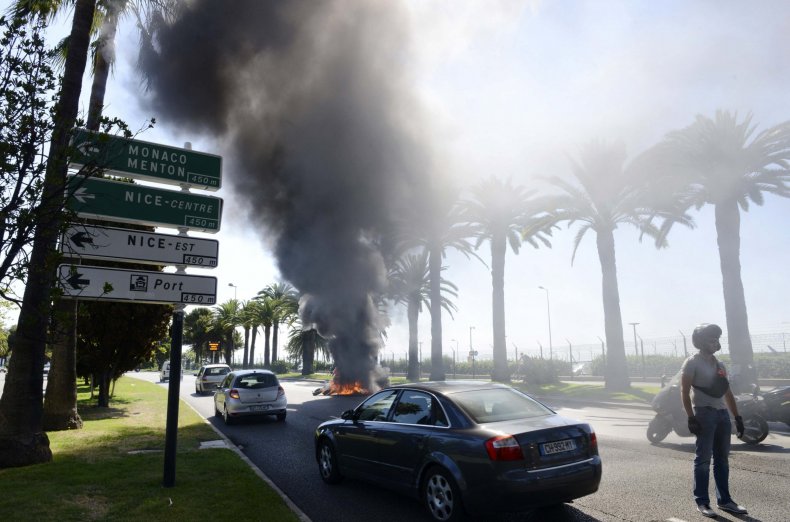 American singer Courtney Love was caught up in the protests on Thursday, and she tweeted at U.S. rapper Kanye West, saying her her car was "attacked." (It is not clear if West was also stranded in the protests, or if he was in the car with Love.) In another tweet addressed to French President François Hollande, she asked where the police were amid the protest and told him to "get your ass to the airport."
Love also posted a video to Instagram showing a number of people arguing at what appears to be a gas station. The caption read: "how on earth are these people allowed to do this? the first car was destroyed, all tired slashed and beat with bats, these guys trying to open the doors and the cops are doing nothing??"
She added: "French Taliban? civil reform needed in France?? I want to go home."