Helicopter Crash Iraq: Soldier Killed In Sinjar Identified As Taylor Galvin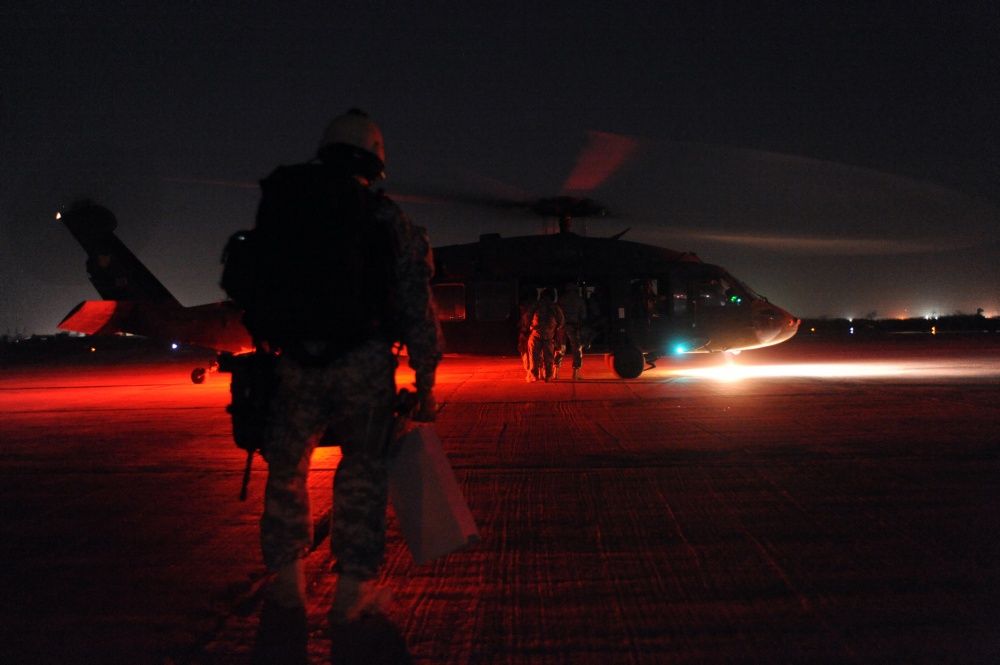 The Pentagon identified on Tuesday an American special operations soldier killed in Iraq after his helicopter crashed early Monday morning. The aircraft was flying back from a joint counterterrorism operation against Islamic State militants in an undisclosed region of the country.
U.S. Army Chief Warrant Officer 3 Taylor Galvin, 34, of Spokane, Washington, was a pilot assigned to the elite 160th Special Operations Aviation Regiment, known as the Night Stalkers. He was killed after his MH-60 Blackhawk helicopter went down. The 160th is the primary aviation unit of the U.S. Special Operations Command.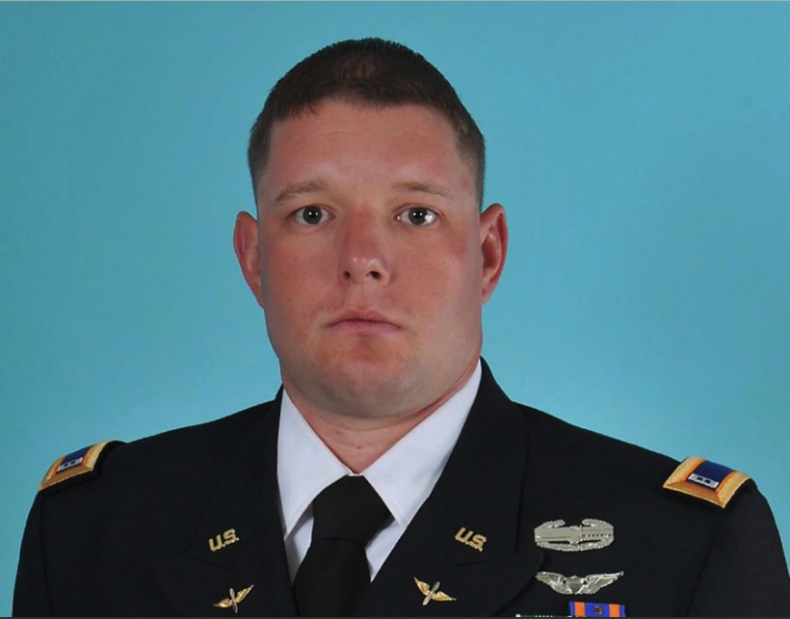 Several other U.S. Army soldiers were injured and three were medically evacuated to Baghdad, where the American-led military coalition is located. Two other members on board were classified as "continuing mission," meaning they had either light injuries or no injuries and could return to full duty.
Ten U.S. military personnel were on board the aircraft when it crashed, said one official who asked not to be identified. The soldiers on board were all assigned to U.S. Army units at Fort Bragg, just west of Fayetteville, North Carolina. Fort Bragg is home to both U.S. Army Special Operations Command and several airborne units. Stars and Stripes first reported that an American service member had been killed after Newsweek broke news of the crash early Monday morning.
The Pentagon said the crash occurred around 1 a.m. local time in Sinjar, located in the Ninevah province of Iraq. U.S. Army Colonel Sean Ryan, spokesman for Combined Joint Task Force-Operation Inherent Resolve, confirmed the crash on Monday. The incident is under investigation.
One official told Newsweek on condition of anonymity that the crash was likely a mechanical malfunction, adding that there was no ground fire when the aircraft went down. Two Defense Department spokespeople confirmed that the Blackhawk was not engaged by hostile forces.
Search and rescue operations were ongoing on Monday, according to U.S. Army Lieutenant Colonel Koné Faulkner, a Pentagon spokesman. The Defense Department said they were coordinating recovery operations of the aircraft with their Iraqi partners. A military offical told Newsweek late Monday evening that the airframe had been recovered.
The primary role of more than 5,000 U.S. forces stationed in Iraq is to advise, train and assist their Iraqi counterparts as the U.S.-led coalition continues to eliminate the last remaining remnants of the once prominent Islamic State, according to the Pentagon.
Monday's death indicates that U.S. forces are still actively participating in counterterrorism operations—a source told Newsweek that the U.S. soldiers were returning from a nighttime direct action raid on a Islamic State target.
Born in Arizona, Galvin was a Blackhawk pilot and instructor and a married father of two. He had first enlisted into the U.S. Army at age 19 in 2003. He later commissioned as a warrant officer in 2007. Since the September 11, 2001 terrorist attacks, Galvin deployed nine times to support operations in both Iraq, Afghanistan and Syria.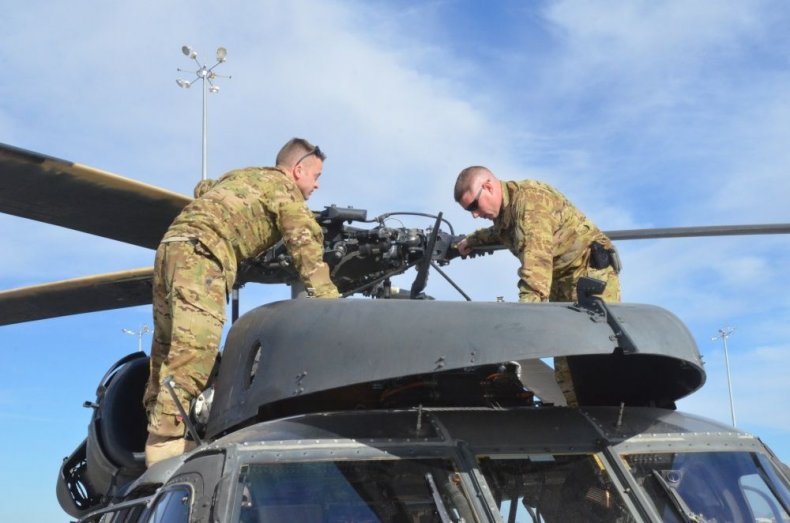 "Our heartfelt condolence to the family of @CJTFOIR service member who died in a helicopter crash in #Iraq last night," Ryan, the Combined Joint Task Force-Operation Inherent Resolve spokesperson, wrote in a tweet. "While the incident was not a result of enemy fire, it further demonstrates the sacrifices of #Coalition service members & and the danger they face everyday."
Galvin first joined the 160th Special Operations Aviation Regiment in 2015, following a deployment to Afghanistan. Galvin was assigned to Delta Company, 1st Battalion, 160th Special Operations Aviation Regiment out of Fort Campbell, Kentucky, according to a statement from U.S. Army Special Operations Command.
The 160th Special Operations Aviation Regiment uses three different advanced varients of the iconic Blackhawk helicopter that has been in regular use since 1979. The aircraft can accommodate a variety of missions, such as transporting troops to and from the battlefield to aerial reconnaissance and medical evacuation flights.
The Night Stalkers have historically supported joint special operation missions between the Central Intelligence Agency and special mission units, such as Army Delta Force and Navy SEAL Team Six.
The regiment gained national recognition for their particpation in the raid on Osama bin Laden's compound in Abbottabad, Pakistan in 2011, and back in 1993 in Somalia when a Blackhawk helicopter was shot down, the incident was later made into a feature film.
Defense Department regulations mandate a 12-hour safety stand-down after an aircraft incident before resuming normal operations. There was no indication that the stand-down would be extended for U.S. forces in Iraq.
The U.S. military operates out of western Iraqi bases; one is located outside Qaim, and the other is at Al-Asad air base, about 100 miles west of Baghdad. The latter base is the larger of the two and houses a logistics center.
This is the second U.S. military aircraft crash in Iraq this year. Five months earlier, seven U.S. service members were killed after an HH-60 Pave Hawk helicopter struck a power line in Iraq's western Anbar province in the town of Qaim, near the Syrian border.
Monday's crash brings the total death toll of U.S. service members killed in Iraq and Syria to 11—eight stemming from helicopter crashes.