Fans Are Wondering Why Taylor Lautner Isn't Playing Sharkboy in 'We Can Be Heroes'
While Taylor Lautner is perhaps best remembered as the werewolf heartthrob Jacob Black from the Twilight movie series, to a generation corny 3-D movie-loving children, he'll always be Sharkboy from Robert Rodriguez's kids film The Adventures of Sharkboy and Lavagirl. With Netflix's Tuesday announcement of the family film, We Can Be Heroes, fans who grew up with the original movie were angered to learn that Lautner does not reprise his role for the followup.
The Netflix Film Twitter account shared a few screengrabs from the upcoming movie, depicting actress Taylor Dooley returning to her role as Lavagirl, and a masked man who doesn't look like Lautner as an adult Sharkboy. A caption from one of Netflix's stills says that the actor playing Sharkboy is JJ Dashnaw. The announcement also said that the heroes had become parents since the 2005 movie, with Vivien Lyra Blair (who played the girl in Netflix's 2018 movie Bird Box) playing their daughter.
On Twitter, fans weren't happy to find that Lautner did not return to his role. Some fans called the masked Sharkboy in the poster an "imposter." Some people suggested that the reason for Sharkboy's new helmet was because Lautner didn't reprise his role.
Some people were upset with Lautner for not reprising the role. "Now what was taylor [sic] Lautner doing that was so important he couldn't help us relive our childhoods for a second," another person asked.
Although Dashnaw is named in the caption, he's not listed on the movie's IMDb page. Although, it appears he is Jeffrey J. Dashnaw: a stunt coordinator who worked on the original film. Dashnaw has also worked as a stunt double for actors like Zac Efron. Efron tweeted a photo of the two working together on the set of Baywatch in 2017.
Despite Rodriguez returning to direct and Dooley reprising the Sharkgirl role, they appear to be the only main players from The Adventures of Sharkboy and Lavagirl to be involved with We Can Be Heroes. Cayden Boyd and Jacob Davich, who played rivals Max and Linus respectively, also are not listed on the upcoming movie's IMDb page, nor is comedian George Lopez, who played a number of roles including the villain Mr. Electric and the teacher Mr. Electricidad.
Despite the familiar faces missing, the new movie does feature some impressive new actors. We Can Be Heroes' IMDb page lists Priyanka Chopra, Christopher McDonald, and Christian Slater as some actors making appearances in the upcoming film. A plot synopsis from Netflix describes the film as a team up movie featuring superheroes' children.
When alien invaders kidnap Earth's superheroes, their children must team up and learn to work together if they want to save their parents and the world.
Lautner's publicist did not respond to Newsweek's emailed request for comment in time for publication.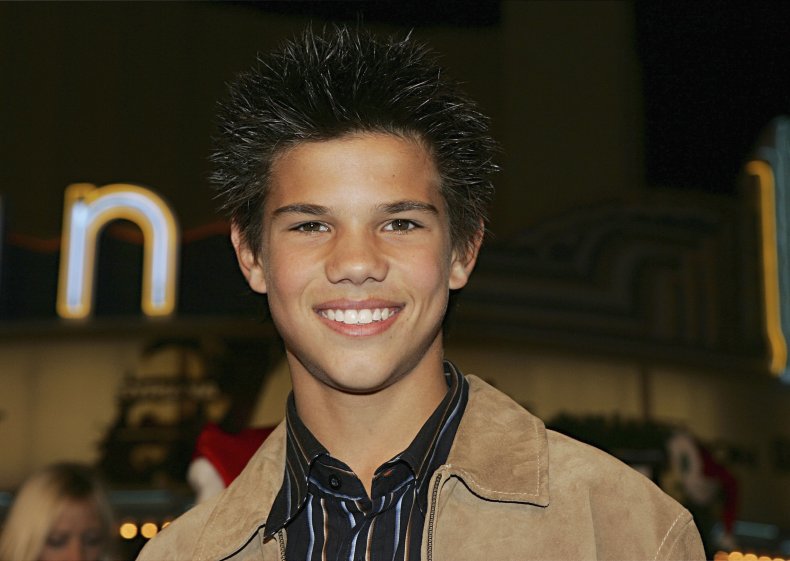 Update 11/18/20 3:16 p.m. EST: This story has been updated to reflect that We Can Be Heroes is not a direct sequel to The Adventures of Sharkboy and Lavagirl.